Co‑Curricular Record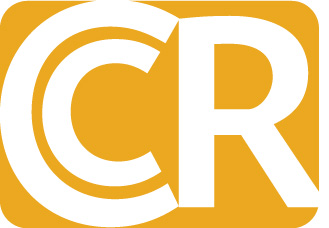 Management Career Services has designed a number of opportunities for students to gain recognition beyond the classroom through their participation in specific career development programs and activities.  Build your competitive skillset, enhance your professional profile and stand out amongst your peers by getting these added to your Co-Curricular Record and earning your Career Prep Program certificate.
Career Prep Program
The Career Prep Program helps students develop effective job search strategies and promotes an active approach to their career development.  Students participating in this program have successfully completed six career development activities, which aim to provide students with industry-specific knowledge, information, and tools necessary to help them achieve success with their individualized career goals.  Through this program, students gain the awareness, skills and strategies necessary to conduct an effective job search that is useful in university and beyond.   Learn more about how you can earn your Career Prep Program certificate.
CCR Category: 

Corporate Tour Participation
Corporate Tours offer students the chance to learn about organizations in a variety of fields, meet business professionals, practice networking skills, increase their knowledge of career opportunities, and expand their business network. Students participating in a corporate tour have prepared a resume and profile, visited at least 4 organizations, and sent follow up correspondence to employers. Through this event, students become more aware of their career interests, further define their career goals, and develop skills and strategies that are useful for ongoing career development.
CCR Category: 

Interview Competition Participation
Students participating in the "You're Hired" Interview Competition compete for the Dr. Sunny Marche Memorial Award by showcasing their interview skills to a panel of employer partners in front of a live audience. Students participating in an interview competition have prepared a resume and profile, networked with business professionals, and performed a mock job interview with an employer. Through this competition, students develop an understanding and appreciation for common interview questions, tactics, and preparation requirements.
CCR Category: 

Workplace Experience Program
The Workplace Experience Program provides an opportunity for first or second year international students in the Bachelor of Commerce program, with little or no work experience in Canada, to spend time with a Canadian host organization. Students with this recognition will have learned about Canadian workplace culture and expectations, observed different roles within the workplace, participated in workplace discussions and activities, received valuable feedback, and created meaningful connections to help them build confidence in their Canadian job search. 
CCR Category: