Corporate Residency MBA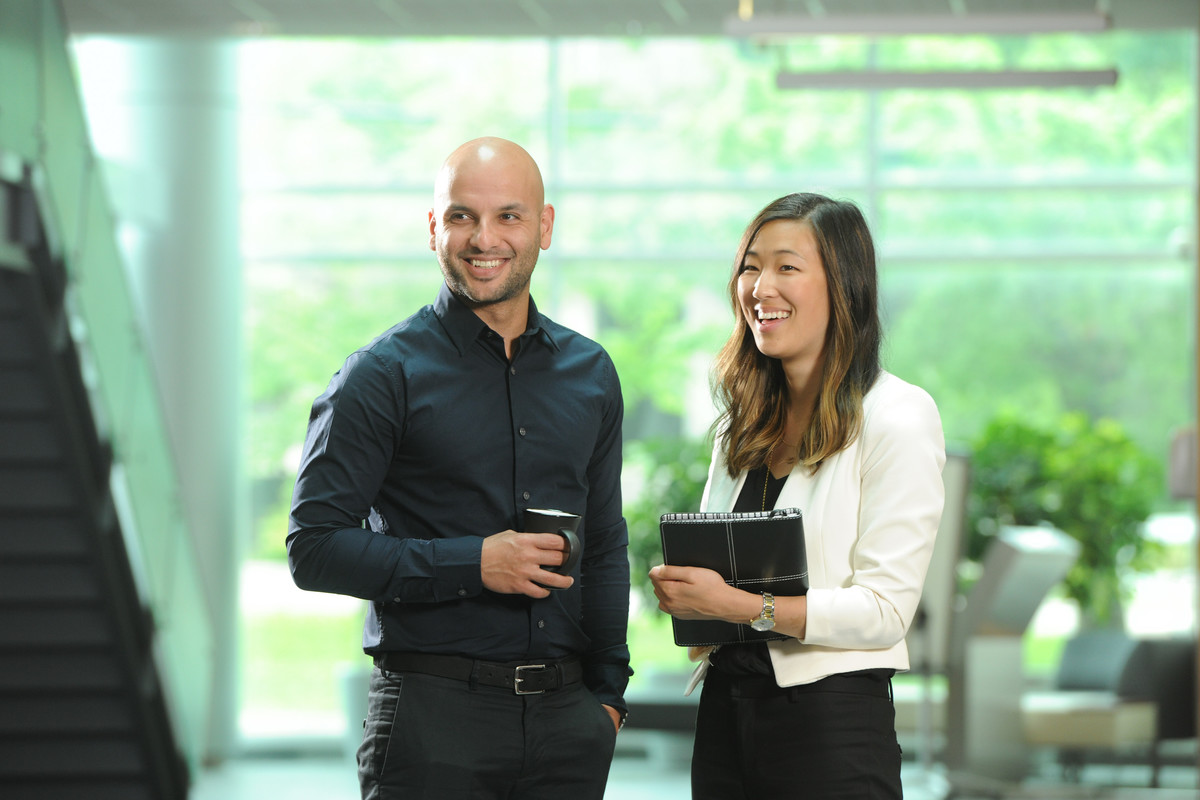 Unique in Canada, Dalhousie's Corporate Residency MBA program offers you access to high-calibre MBA students with diverse educational and professional backgrounds. Offering an 8 month residency start in May, the program is designed to meet the needs of our employer partners and students. Students are pre-screened for their employability and coachability, enabling employers to use this program as a cost-effective, talent attraction tool that delivers the right candidate.  
Consult our Corporate Residency MBA Program Information Handout [PDF - 307 KB]
2019 Recruitment Process & Timeline
June - August 
CRMBA Employer & Industry Awareness Sessions on campus
Week of
July 22
E-copy of CRMBA Resume Book sent to employers
August 1
Deadline for employers to submit job postings for CRMBA Interview Week. Click here for details on the Interview Week job posting process. 
August 15
CRMBA Interview Week Pitch & Mingle Reception
Halifax, NS (4:00pm - 7:30pm)
August 18
All job postings close
August 20

MCS sends all application packages to employers

August 21 – September 3

Employers short list candidates and can directly schedule interviews with students via myCareer. Employers can select interview time lengths to suit their needs.

Students should be given at least 3 days advanced notice of their interview date
Students' class schedule during Interview Week will be provided by MCS
For distance interviews (e.g. phone/video conference): To avoid confusion with time zone differences, we ask that you submit your interview requests in Atlantic time.

September 5-11
CRMBA Interview Week
(In-person, Skype & telephone interviews. On campus or at employer's location).
September 5-13
Employers send job offers to MCS
September 16-20
Job offers are made to CRMBA candidates

September 23 - December
CRMBA internship recruitment continues on a first-come, first-served basis
January - August 2020
8-month internships take place
Hire a Corporate Residency MBA student
If you would like to post a job or employ a Dalhousie Corporate Residency MBA student, contact our Corporate Residency Manager, Ally Howard, or our Employer Development Team. 
Connect with CRMBA Students On Campus
Management Career Services offers employers a number of unique opportunities to connect with Corporate Residency MBA students on campus. Session content ranges from networking, employer panels, and industry sessions, to round table discussions and guest lectures. Interact with Dalhousie's emerging MBA talent while raising awareness of your organization/brand! Contact Corporate Residency Manager, Ally Howard, or our Employer Development Manager to learn more about these and other CRMBA recruitment opportunities.