The Schulich School of Law is pleased to announce the faculty appointments of Patrícia Galvão Ferreira, Anthony Rosborough, Mark Lewis, Melisa Marsman and Matthew Dylag in 2023.
Dr. Patrícia Galvão Ferreira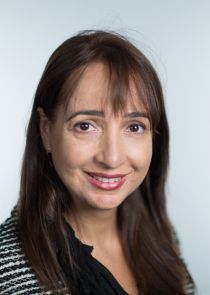 Dr. Patrícia Galvão Ferreira will join the law school as an Associate Professor and member of the Marine & Environmental Law Institute in July of 2023. She will teach Climate Change, Energy Law, Introduction to Environmental Law for Engineers and Public Law. Dr. Galvão Ferreira previously served as assistant professor and Academic Director of the Transnational Environmental Law and Policy Clinic at the Faculty of Law at the University of Windsor and was cross appointed to the Great Lakes Institute for Environmental Research. She received her SJD from the University of Toronto Faculty of Law, and also received an interdisciplinary doctoral degree in dynamics of global change from the Munk School of Global Affairs & Public Policy. She holds an LLM in international human rights law from the Faculty of Law at Notre Dame University and an LLB from the Federal University of Bahia in Brazil.
Dr. Galvão Ferreira's research focuses on transnational environmental law and justice, with a particular interest in climate change and sustainable food systems. She is the co-editor of the 4th edition of the Canadian Environmental Law and Policy Coursebook, published by Emond. Dr. Galvão Ferreira was a former Postdoctoral Fellow at the Center for International Governance Innovation. She has followed various sessions of the UN climate negotiations as an official observer since 2015. She has also been a visiting scholar at the Center for Latin American Studies at Stanford University and at the FGV Law School in São Paulo. She worked for nearly 20 years in non-governmental organizations in the areas of human rights and economic justice. She currently serves as the chairperson of the Brazil advisory board for the Center for Justice and International Law/CEJIL.
"I'm thrilled and honored to be joining the Schulich School of Law and the Marine & Environmental Law Institute. I cannot think of a better place to further advance my transnational climate justice research agenda, focused on the role of law in addressing the social and environmental challenges of climate change. I look forward to engaging with my colleagues and students in meaningful discussions, pursuing innovative and socially relevant research, and providing the highest quality of teaching to the next generation of environmental and climate legal professionals and scholars."
Anthony Rosborough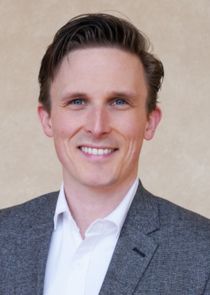 Anthony Rosborough has accepted a joint Law/Computer Science position effective December 1, 2023. He will also serve as an Assistant Professor at the law school where he will teach Law and Technology. Anthony is an intellectual property lawyer and doctoral researcher at the European University Institute in Florence, Italy. His doctoral thesis, titled "Our Own Devices: Smart Technologies, Digital Locks, and Human Agency" explores tensions between intellectual property rights and personal property ownership.
Anthony is a graduate of the University of King's College, where he completed the Foundation Year Programme (FYP) and received his Bachelor of Arts, majoring in Political Science. From 2012-2015, Anthony attended the Schulich School of Law and was the Law Students' Society President during his final year. In 2016, he was admitted to the Bar in Nova Scotia and practiced with a Halifax law firm in the commercial litigation and intellectual property areas. With the support of the William J. Mingo Scholarship, he later completed his LLM in Intellectual Property & The Digital Economy at the University of Glasgow and was a researcher at the World Trade Organization in Geneva, Switzerland. Anthony joined Schulich Law for the 2019-2020 year as a Research Associate & Lecturer, where he taught Copyright Law, the Harold G. Fox Intellectual Property Moot, and assisted with teaching in the intellectual property area. His research and writing on the intellectual property dimensions of the Right to Repair has since found publication in journals in Canada, Europe, the United States, and the United Kingdom. As a policy-oriented researcher, Anthony's work includes a strong public advocacy and legal reform dimension.
"I am thrilled to be joining the faculties of Law and Computer Science at Dalhousie and to engage in research and scholarship that explores the legal and ethical dimensions of new technologies. I am looking forward to continuing my research collaborations with leading scholars around the world, with my feet firmly on the ground and in my local community and hometown."
Mark Lewis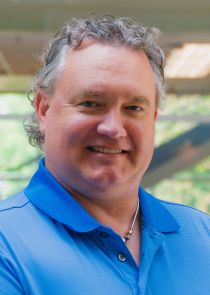 Mark Lewis will continue at the law school in his new role as Chief Law Librarian effective July 1, 2023. He will teach Advanced Legal Research this year. Mark has worked at the Sir James Dunn Law Library in the Schulich School of Law since 2001. In his time as the Reference/IT Librarian he has worked collaboratively with both students and faculty members in their research efforts. He has worked in several different areas including research dissemination and open access initiatives, the use of technology in legal research and the delivery of legal information in an electronic form.
Mark has also taught in the Legal Research and Writing program for the past twelve years as well as teaching Pre-Law in the IB&M initiative. Mark has served in several roles within Dalhousie in the university library system including chair of Library Council and senior executive roles in the Faculty Association and in executive roles as a member of the Canadian Association of Law Libraries. Mark is a proud Dalhousie alum (MLIS 2000, GDPA 2013) and is excited to continue to maintain and develop relationships with students and faculty members in this new role.
"I have two primary points of reflection when contemplating the role of Chief Law Librarian, that it is a tremendous honour and carries with it a great responsibility. I have been at the law school for over twenty years and hold the position in high esteem. At the same time, there is a responsibility to the community that utilizes the library and a responsibility to live up to the standards that have been set by the giants in the profession that have occupied the role previously (Anne Matthewman, Ann Morrison, Christian Wiktor and Eunice Beeson) that I will strive to meet."
Melisa Marsman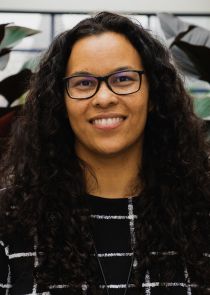 Melisa Marsman has accepted the role of Assistant Professor effective July 1, 2023. She will teach African Nova Scotians and the Law/Critical Race Theory, Business Associations, and Critical Race and Legal Theory. Melisa was a Purdy Crawford Fellow for the 2022-2023 academic year. During this time, she was an instructor in African Nova Scotian Legal History, Issues, and Critical Race Theory, and taught Sale of Goods and Special Topics in African Nova Scotian's and the Law.  
Melisa graduated from the Schulich School of Law in 2005, was called to the bar in 2006, and has since practiced law in Nova Scotia in a variety of business law areas, as a private practitioner as well as in-house legal counsel. After returning to law school to complete an LLM in 2021, Melisa taught Legal Ethics and Professional Responsibility as a part-time instructor in the 2021-2022 academic year. Melisa's research interests include African Nova Scotians and the Law, Critical Race Legal Theory, Legal History, and Property Law. 
"I am thrilled with this opportunity and look forward to sharing my experience and knowledge with students and community." 
Matthew Dylag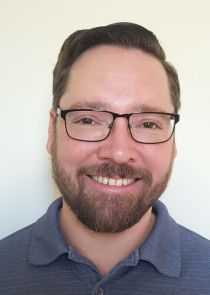 Matthew Dylag's term as Assistant Professor has been renewed for an additional year. He will teach Civil Procedure and Legal Professions. Matthew is an access to justice scholar with a particular interest in how emerging technologies are being integrated into the justice sector. Prior to joining Schulich Law as a limited term appointment in 2022, he was a Max Weber Fellow in Law at the European University Institute where he was researching the growing use of artificial intelligence within the legal services market and the effect of this phenomena on equality and fairness. He obtained his PhD from Osgoode Hall Law School at York University in Toronto where his research was awarded several scholarships, including the Joseph-Armand Bombardier CGS research grant.
Matthew has taught courses on civil procedure, legal ethics, torts, property law, and legal research and writing. Prior to entering academia, Matthew practiced in Ontario as a civil litigator representing clients in all manners of commercial and consumer disputes. He has appeared before the Superior Court of Justice, the Divisional Court, and the Ontario Court of Appeal. Within the realms of law and technology, Matthew is interested in issues surrounding ethics, the rule of law, equality and human rights, and research methodologies.
"It has been a fantastic experience being part of the Dalhousie law school community. The faculty have been nothing but supportive and the students engaging. I am impressed by all the interesting and innovative work being done here and cannot think of a better place to teach and research."
Join us in wishing these faculty members well as they embark on their new roles at the Schulich School of Law!