News
»
Go to news main
The Docket Podcast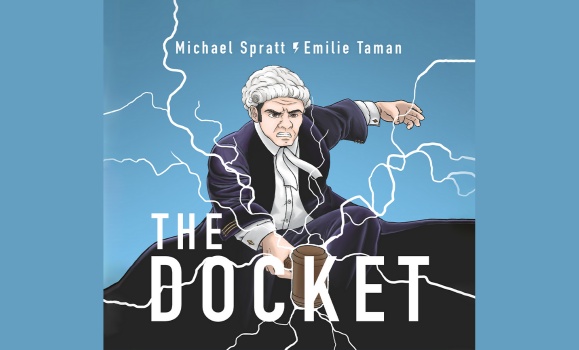 This story originally appeared in the 2021 edition of Hearsay, the Schulich School of Law Alumni Magazine.
Most of us, at some point, have had rousing, intellectual, politically charged conversations around the dinner table with family and friends. Conversations that perhaps even turn into debates—where people might disagree, argue for or against a perspective or share an opinion or two.
Now, imagine hitting a record button. And turning those conversations into a podcast.
It's what Emilie Taman ('04) and Michael Spratt ('04) did when they launched The Docket, an award-winning podcast that explores the complex intersection of law, politics and public policy in our country.
Taman and Spratt met when they both were students at the Schulich School of Law—a meeting that was perhaps meant to be, as they now share a home and three children together—though their careers have followed very different trajectories. "You could say I've had a non-linear career path," Taman laughs. "From legal counsel at the Supreme Court and being a former Federal Crown prosecutor to running for political office and now in private practice, my experience reflects the diverse subjects we cover on the podcast."
In contrast to Taman's varied and wide-ranging experience, Spratt has focused his 15-year career in criminal law, developing a broad criminal litigation practice. "I was always opinionated, even before law school," he says. "But being outspoken and holding power to account is baked into the DNA of being a criminal lawyer. Learning the law at Dalhousie fostered a spirit of questioning and debate in both of us."
It was clear from their early days at law school that Taman and Spratt shared many overlapping interests. "In second year we had almost every class together due to our mutual engagement with criminal law," remembers Taman. "And we were also randomly partnered up for the Gale Cup Moot, and through the preparation and competition, we got to work together as we were first developing our legal advocacy skills."
A platform made for perspectives
Their shared passions and outspokenness were a big part of the inception of The Docket in 2014. Out of their home in Ottawa, Spratt launched the podcast with Taman joining him at the microphone soon after. They haven't looked back since—recently hitting one million downloads and having recorded over 120 in-depth interviews and conversations about today's most burning political and legal questions.
"We do it because we love it," says Spratt. "We were having these kinds of conversations anyway with family and friends and it felt natural to just turn on a microphone."
For Taman and Spratt, their podcast is about more than just engaging conversations or speaking with interesting people, it is a platform to help inspire a more informed public debate. "We have a lot of friends who aren't lawyers," Spratt says. "When we'd sit around the table talking about something in the news—a new government policy or even a reality show like Making a Murderer—Emilie and I could help people understand the legal perspective and point out misconceptions or blind spots. The podcast lets us do that on a really broad scale."
The Docket received national attention early in its history for a series of episodes tackling that Netflix hit, Making a Murderer. "We offered a Canadian perspective and a thoughtful analysis," says Taman. "And since it was the show everyone was talking about at the time, it helped to broaden our audience—this isn't a podcast just for lawyers or legal experts," she adds.
Empowering information and advocacy
Taman and Spratt take a hard line on continuing to make the show accessible to as many people as possible. "The law impacts everyone, just as much as public policy or health care," says Taman. "We're covering issues that matter to all of us and they're often things the people in power don't want to talk about. We want to encourage everyone to ask challenging questions."
Their emphasis on inclusion has built The Docket's broad, engaged audience, including an online forum Spratt manages where members can exchange perspectives and ideas. "It was surprising to see how many people, especially young lawyers and legal students, were interested in these subjects," he says. "It's gratifying to give them a home."
"Some of my favourite episodes are those where we've asked high school students to write in with their questions," he continues. "They're asking really unfiltered questions, like if their principal can legally search their locker. Hopefully, answering those questions inspires them to keep asking more."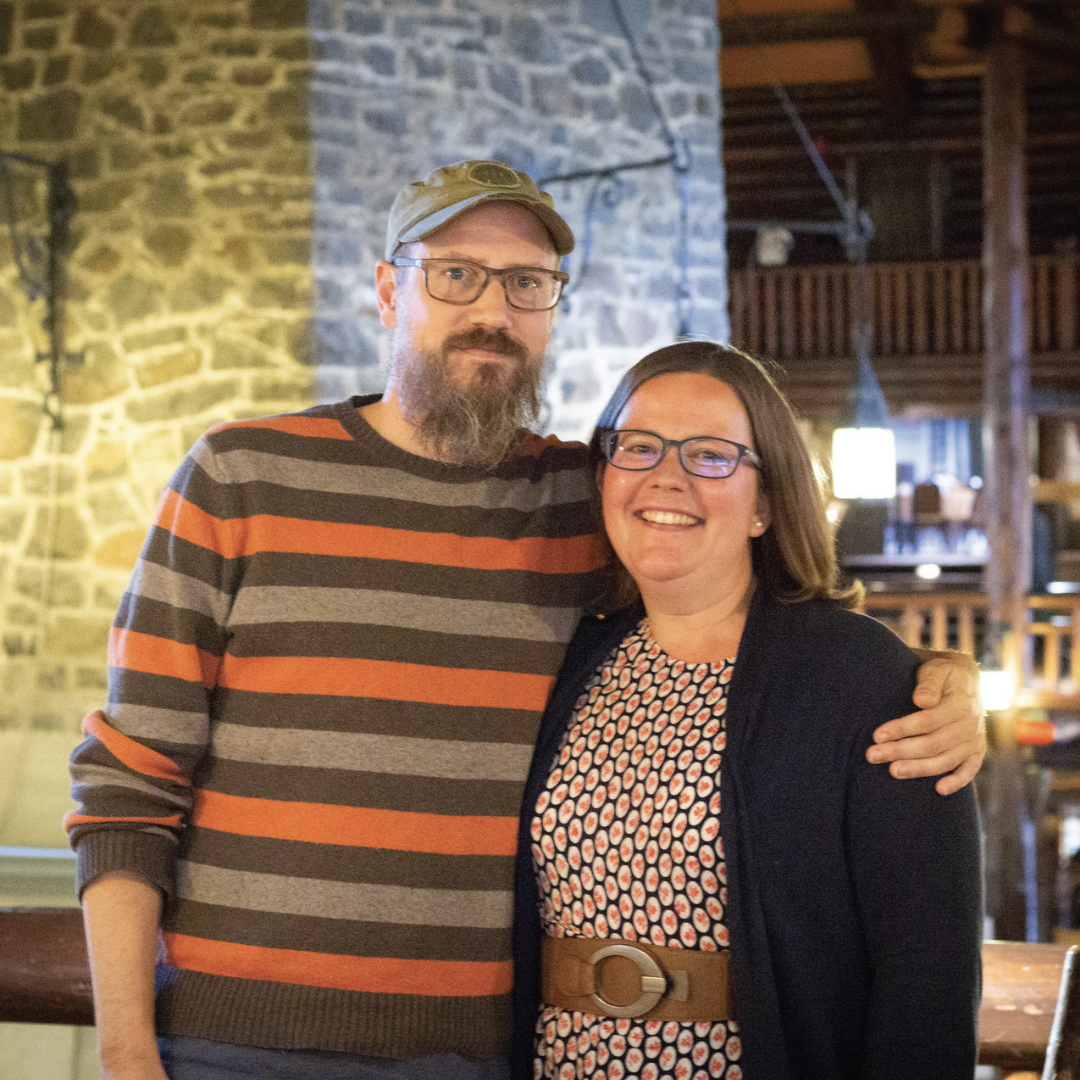 Their impact on young people and students in particular is clear. "We were at a conference at Dalhousie several years ago," Taman remembers. "I couldn't believe how many students recognized our voices and really cared about the issues." It speaks to the need that The Docket fills for young minds—the next generation looking for answers, insight and where to focus their advocacy. "But regardless of age, our hope is to help people understand the questions we raise," she says. "Then they can direct their efforts and advocate effectively for the things they can change."
What the future looks like
Taman and Spratt know that they'll never have a shortage of subject matter and want to continue to elevate public discourse, and in some cases, have had the opportunity to engage previous classmates in their discussions. "We've had the opportunity to also interview former classmates and other Dal law alums on occasion too," says Taman. "We've interviewed Erin O'Toole ('03) before and one of our most frequent guests has been Senator Kim Pate ('84)."
"What's interesting is that no matter who we're talking to or the subject matter we're covering, it always comes down to education and advocacy. Governments might say the right things, but not actually do the right things," says Taman. "And it's easy for people, and the media, to stop following the issues as they evolve." It's a gap they believe The Docket can help bridge—to follow issues that matter and help their audience understand the complexities of policy and law. "There's no formula for how we come up with topics," says Spratt. "But there are unique opportunities to speak with people we never thought we could, like politicians. Journalists also come to us for our take on issues now, because they know we'll have an informed opinion."
They believe education and information is especially important in today's social and political landscape. "We've covered subjects like #MeToo and wrongful convictions and interviewed people we didn't necessarily agree with," continues Taman. "I think there are fewer and fewer opportunities to have those respectful yet charged exchanges in today's media landscape. But The Docket is one of them."
To listen to the podcast, visit Michael's website michaelspratt.com/poadcast-legal-matters