News
»
Go to news main
Meet Meghan Faught, Class of 2021
Posted by
Stephanie Hurley
on May 19, 2021 in
News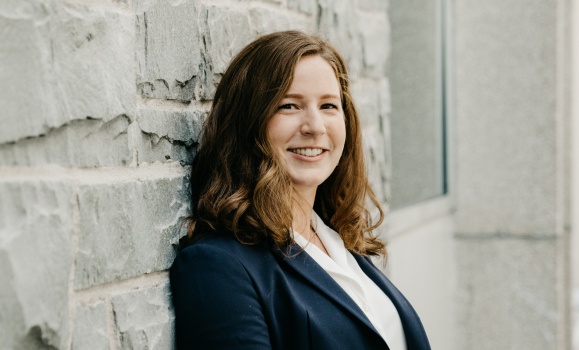 Congratulations to the Schulich School of Law's Class of 2021! In the coming weeks, we'll feature Q&As with graduating law students who will reflect on their time at Weldon. Today we're talking to Meghan Faught.
Why did you want to attend the Schulich School of Law?
I primarily wanted to attend Schulich because of the specializations offered. I was initially really attracted to the Marine and Environmental law specializations, but I eventually settled on completing the Environmental and Business law specializations to increase my breadth of knowledge. I also knew I really wanted to live near the ocean again, and I had no desire to attend a law school in Ontario where I am from, so Dalhousie was the best option! 
In what ways were you involved with the law school community?
In my first year, I was literally involved in ZERO. Well, I did pro bono, but that was it. I decided to push myself outside of my comfort zone at the end of first year and run for VP, External for the LSS. That was a huge learning experience and it gave me the knowledge and confidence to run for President. I have loved being part of the LSS and having the privilege to represent students.
What is your favourite law school memory?
My favourite law school memory is meeting incredible, talented, bright, extraordinary people.
What will you miss most about Schulich Law?
The people! 
What are your post-graduation plans?
I am moving back to Ontario with my wife and our two dogs to start articling at the City of Toronto! It's a bittersweet moment. We have loved every second of living in Halifax, but we are so happy to return home to our families.