News
»
Go to news main
Society Profile: Criminal Justice Coalition
Posted by
Trudi Smith
on November 30, 2020 in
News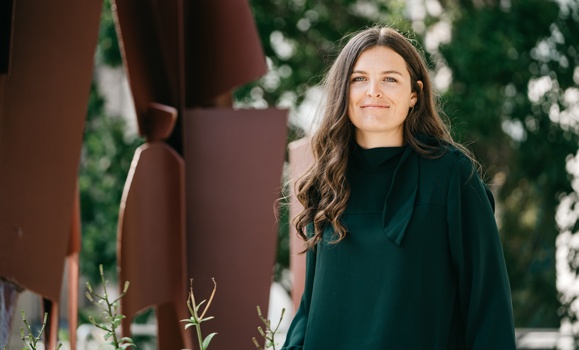 The Criminal Justice Coalition was launched in 2020. To learn more about one of Schulich Law's newest societies, we chatted with the Coalition's co-founder, 3L student Alyson Sutton.
What is the Criminal Justice Coalition?
The Criminal Justice Coalition is a community of faculty, students and alumni that are passionate about the field of criminal law. In its first year, the Coalition has focused on a speaker series to get students engaged in interesting criminal law topics. We have also worked closely with the Career Development Office to create resources for students who are interested in criminal law jobs.
Who is involved?
I co-founded the Coalition with Professor Adelina Iftene.
We also have an amazing group of students on our executive: VP of Communications Maggie McCann, assisted by Mariah Crudo who manages Twitter and Claire Dowden who manages general social media, VP Student Outreach Emma Lynett, and our 1L representative Cierra Mateo.
What are your goals?
We hope that the Coalition will provide a supportive and inclusive environment to create connections between students, faculty, alumni and the criminal justice community at large; to advance criminal justice career opportunities and career development; and to uphold our Weldon Tradition of unselfish public service in the area of criminal justice. 
What have been the challenges of an online environment? Have there been any opportunities?
As a new organization the online environment has made interacting with students difficult. Usually we would be able to host bake sales or other fun in-person events so that students could get to know the society and get involved. However, the online environment has allowed us to create a speaker series with amazing academics from all over Canada; something that would have been harder to do if we were holding events in-person. We have also dedicated a lot of time to our social media, especially Instagram. We have an amazing amount of professors and students who are contributing to our page and providing their insights on criminal law, their fields of research, jobs, opportunities at school, etc. Obviously the online environment is not ideal, but like everyone, we are adapting to the current situation and trying our best!
Learn more: