News
»
Go to news main
Meet Harini Kav, Class of 2020
Posted by
Stephanie Hurley
on May 12, 2020 in
News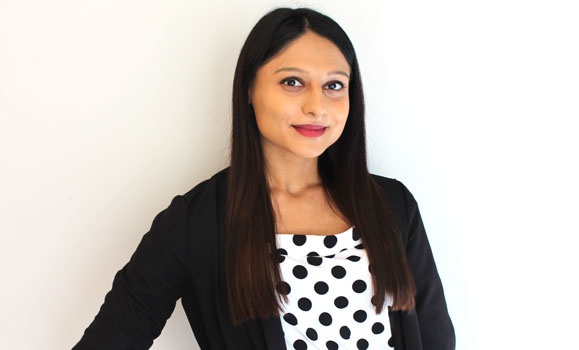 Congratulations to the Schulich School of Law's Class of 2020! In the coming weeks, we'll feature Q&As with graduating law students who will share their thoughts on their time at Weldon. Today we're talking to Harini Kav.
Why did you want to attend the Schulich School of Law?
Prior to law school, I had the opportunity to volunteer with various organizations that did amazing work in the community, such as the Elizabeth Fry Society of Edmonton. So, it was very important to me that I attended a law school that had a strong focus on public service work, and the 'Weldon Tradition' stood out to me. I also was very impressed with the faculty and course selection at Schulich Law. I was especially interested in criminal law, sexual assault law and animal law, and Schulich Law had professors specializing in each of these areas. I was also impressed with the school's generous scholarship and bursary program. Finally, I looked forward to living in Nova Scotia and by the ocean. It was always a dream of mine to learn how to surf, and I am pleased to say that I have done so!
In what ways were you involved with the law school community?
I was actively involved with Pro Bono Dalhousie at Schulich Law. I began by volunteering with the program in my first year, and then I worked as one of two Program Coordinators for my second and third year. I was also a part of the Student Animal Law Association of Dalhousie (SALAD) for all three years.
What is your favourite law school memory?
It's hard to choose just one memory but in terms of courses, I would have to say having the opportunity to take the Responding to Sexualized Violence clinical course with Dr. Elaine Craig. It was incredible. The course allowed us to learn from the specialized sexual assault prosecutors in Nova Scotia, and also to attend a number of sexual assault proceedings. It was coupled with the course "The Law of Sexual Offences." This was a unique opportunity to really go in-depth in this area of law with one of the leading experts in the field. I also really enjoyed the "Issues in Criminalization and Imprisonment" intensive course with Senator Kim Pate. There are of course too many memories to choose from outside of class. Law school gave me the opportunity to meet some incredible people – fellow peers and co-workers – who showed so much love, kindness, and strength to those around them.
What will you miss most about Schulich Law?
Having friends from all across the country in the same place, and the collegial environment at Weldon. I'll also miss the very supportive and accomplished professors – Schulich Law's faculty is unparalleled. I will also very much miss the wonderful city of Halifax, being by the ocean, and enjoying Symphony Nova Scotia.
What are your post-graduation plans?
I will be clerking at the Alberta Court of Appeal beginning on June 1st, 2020.