News
»
Go to news main
Meet Erik Coates, Class of 2020
Posted by
Stephanie Hurley
on May 8, 2020 in
News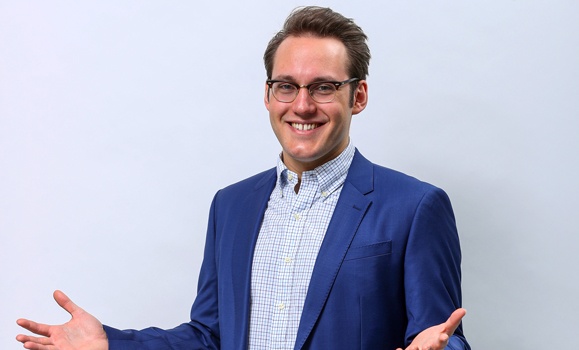 Congratulations to the Schulich School of Law's Class of 2020! In the coming weeks, we'll feature Q&As with graduating law students who will share their thoughts on their time at Weldon. Today's grad is Erik Coates.
Why did you want to attend the Schulich School of Law?
I attended the Schulich School of Law because I wanted to go to a law school that would not only give me a great education, but also a great experience. Schulich Law has a reputation for collegiality and excellence and lives up to it. 
In what ways were you involved with the law school community?
It's almost impossible not to get involved with the law school community at Schulich Law. I was president of the Weldon Literary Moot Society for two years, and was also on the executive of the Dalhousie Employment and Labour Law Association (DELLA), the Student Animal Law Association of Dalhousie (SALAD), and the Refugee Advocacy Association (RAAD). I was also involved with the Dalhousie Legal Aid Service (DLAS) throughout my time at law school, starting as a volunteer and ending with a term as a student at the DLAS clinic.
What is your favourite law school memory?
My favourite law school memory is of making our 1L Pith and Substance video. We went all out for the video with singing and dancing on top of the required corny jokes. It was especially great, because it was a collaborative effort that included most of the people and professors from our section.
What are your post-graduation plans?
I will be articling at Bennett Jones LLP in Vancouver. Before that I will be making up for all of the lost sleep from law school.