News
»
Go to news main
Meet Duan Ash, Class of 2020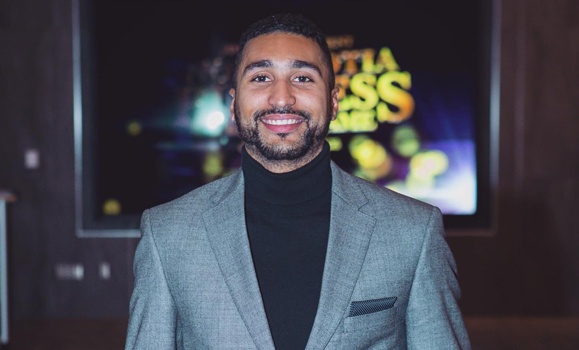 Congratulations to the Schulich School of Law's Class of 2020! In the coming weeks, we'll feature Q&As with graduating law students who will share their thoughts on their time at Weldon. First up, Duan Ash.
Why did you want to attend the Schulich School of Law?
I wanted to attend Schulich Law for many reasons but there are two main ones.
The first was because of my father, who is a Schulich School of Law graduate of 2005. He never once told me that I had to be a lawyer growing up, nor did he ever push me into the legal profession. However, what he did do was show me that you can achieve your goals in life if you put your mind to it and stay focused. That inspired me to want the same.
The second, was because of my competitive nature as an athlete. When I was entering my fifth and final year at Mount Saint Vincent University, I was the team captain of the Men's Varsity Basketball Team. Throughout that year I was always thinking "what can I do next to challenge and better myself" and law school was my choice. I've had a passion for law since I was in junior high and my basketball experiences taught me to pursue the things I am passionate about.
In what ways were you involved with the law school community?
I tried my best to be involved anyway that I could. I played intramurals (basketball and flag football), volunteered to help host Upper Year dinners, joined a competitive moot team, and became a peer educator.
All that being said, my biggest involvement with the law school community was becoming a member of both the Dal Indigenous Law Student Association (DILSA) and Dal Black Law Students' Association (DBLSA). I became an executive member of the DBLSA society in my graduating year.
Each year both societies would help fundraise money by having bake/food sales and other social initiatives like "Orange Shirt Day" to promote awareness about the Indian residential school system. The money raised has gone towards providing Christmas gifts for marginalized and low-income families. These were humbling experiences for me and I'm glad to have been given the opportunity to give back while being part of such an amazing community.
What is your favourite law school memory?
It's hard to narrow down all of my law school memories to one favourite because I have so many.
One standout is when our first-year class (Section A) came together to create our "Pith & Substance" video. We did a re-creation of the show "the Office" and it was really fun to be a part of that. We actually ended up winning the best video as well which gave us brownie points for the rest of the year.
Another law school memory that I will always remember and cherish were the IB&M retreats. The Director of the IB&M Initiative, Professor Williams, organizes a retreat for the IB&M law students every year to come together in a family-like atmosphere and connect with one another. The retreat is an amazing experience because there are opportunities to network with former alumni, and most importantly be surrounded with people who understand the stresses and fatigue that law school puts you through.
What will you miss most about Schulich Law?
It's difficult to narrow this down to one thing, but I can tell you that I will miss many of my friends and Professors who I saw regularly on a daily basis during my time at Schulich Law.
I do want to mention a few people by name who have helped me throughout my three years. Without a doubt I will miss all of the librarians, because they were always there for me to help with any legal research questions that needed to be answered when I didn't know where to start.
I'll miss Professor Shapiro who is a mentor to me and gave me great advice along the way. I will also miss Professors Iftené, Hadskis, Metallic and former Dean Brooks for always having an "open door" policy and allowing me to meet with them to discuss cases we were assigned, current legal issues, but also for being friends.  
Most importantly, I will miss Professor Williams and her assistant Valerie Armstrong of the IB&M Initiative because without their support I would not be here today. They truly are two trailblazers of the legal profession for Indigenous Canadians and African Nova Scotians, and who are the reason for my success. I am proud to be a graduate, and now alumni of the IB&M Initiative, and hope to see many more graduates in the future. 
What are your post-graduation plans?
I will be articling with Boyne Clarke LLP in Dartmouth, Nova Scotia for the 2020-21 year. My goal is to continue on this path of hard work and to be successfully called to the bar in 2021 and hope to get hired back at Boyne Clarke.
I have not thought about anything beyond that, other than to travel around the world any chance that I can and to spend time with family.