News
»
Go to news main
New online app helps Nova Scotians write personal directives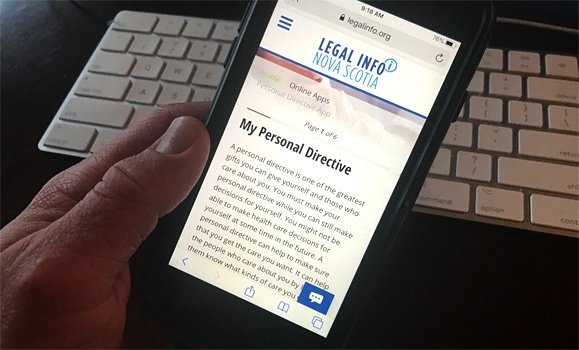 Jocelyn Downie, a professor at Dalhousie's Schulich School of Law, is making it easier for Nova Scotians to let their health-care wishes be known.

Last year, Downie and the Legal Information Society of Nova Scotia (LISNS) started to develop a personal directive app — the first of its kind in Canada. The website-based app can be accessed via the LISNS website.

An advance directive, or personal directive as it is called in Nova Scotia, is a document through which an individual sets out who they want to make health and other personal care decisions on their behalf when they have lost decision-making capacity; what decisions should be made on their behalf; and their personal beliefs and values to help guide those who are making decisions on their behalf.

The COVID-19 pandemic serves as a reminder of the importance of being prepared.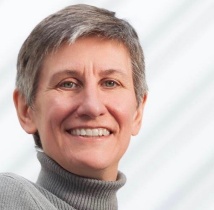 "The need for personal directives has always been with us," says Prof. Downie, who also serves as the James S. Palmer Chair in Public Policy and Law at Schulich Law. "We were not anticipating this pandemic at all. It is just incredibly fortuitous that we have the app ready now because of both the increase in the number of people facing health-care crises and the need for physical distancing."
Putting important information in people's hands
Prof. Downie and Dal Law grad Victoria Apold began to explore the idea as part of Prof. Downie's Pierre Elliott Trudeau Foundation Fellowship. They were experimenting with new ways to solve seemingly intractable problems in end of life law, policy and practice.

"We decided that a useful project would be to develop a free template personal directives form for Nova Scotia," explains Prof. Downie. "We wanted to take the mystery out of it and make it easy and free to do. While working on this project, we stumbled upon the LISNS online wills app. It struck us that they already had an impressive platform and we could make our template accessible and user friendly by building on their platform. It was a perfect match!"

Prof. Downie says there are at least three good reasons to have a personal directive.

"First, it is a way to make sure that your wishes and values are respected when you are not able to make health and other personal care decisions for yourself. Second, it is a great gift you can give to your loved ones that takes the weight of making the decisions off their shoulders. Third, it reduces moral distress for health-care providers — if they know what you would want, it avoids putting them in the middle of conflict over what your wishes were."
Making it step-by-step
Through the website app, Nova Scotians are guided step-by-step through the process of filling out a personal directive online from their own home or while in a healthcare or long-term care facility. Once the directive is completed online, it can be downloaded immediately or the app can e-mail it to the person. Once it is signed and witnessed, it is valid.

Prof. Downie says the app is now more important than ever.

"Today's circumstances may prompt a lot of people to do something they have been putting off or did not know how to do and it will help protect them not only during this pandemic but well beyond."

To find the app, please visit the Legal Information Society of Nova Scotia website.

To learn more about advance directives and all things end of life law and policy, please visit the End-of-Life Law & Policy in Canada website.