About the IB&M Initiative
The Indigenous Blacks & Mi'kmaq (IB&M) Initiative at the Schulich School of Law was established in 1989 to increase representation of Indigenous Blacks and Mi'kmaq in the legal profession in order to reduce discrimination.
From the efforts of many

The IB&M Initiative was the result of efforts by African Nova Scotian communities and Mi'kmaq First Nations to obtain access to legal education and the legal profession and to address racism in the justice system. These efforts were the catalyst for Dalhousie University's study entitled Breaking Barriers: Report of the Task Force on Access for Black and Native People. The efforts coincided with the work of the Royal Commission on the Donald Marshall Jr. Prosecution, which recommended that the then-fledgling IB&M Initiative "receive the financial support of the Governments of Canada and Nova Scotia, and the Nova Scotia Bar." Through the hard work and persistence of the Advisory Board and other community members, the directors, students, faculty, and staff, the IB&M Initiative grew to become a model for access to legal education and the legal profession across Canada and the United States.
Read more: Breaking Barriers, 30 years later
Reaching out to the community
The IB&M Initiative works to ensure that Mi'kmaw and African Nova Scotian students, and other Aboriginal and Black students, are represented at the Schulich School of Law. The Initiative involves community outreach and recruiting; providing student financial and other support; developing scholarships in the areas of Aboriginal law and African Canadian legal perspectives, and promoting the hiring and retention of graduates.
An Alumni Perspective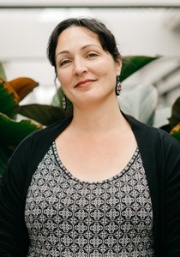 From the beginning of my law school career, I felt myself to be a part of a community and that sense of belonging lasted throughout my time in law school and beyond."
NAIOMI METALLIC (LLB '05)
CHANCELLOR'S CHAIR IN ABORIGINAL LAW & POLICY
SCHULICH SCHOOL OF LAW
Friends of the Initiative

The IB&M Initiative greatly appreciates the financial support of:
The Law Foundation of Nova Scotia
The Law Foundation of Ontario
Nova Scotia Department of Justice
Dalhousie University
The Schulich School of Law
The IB&M Initiative also wishes to recognize the following individuals and organizations who have provided support over the years:
Alex MacIntosh
Blake Cassels & Graydon
Canadian Imperial Bank of Commerce
The Schulich School of Law
Dalhousie University Honderich Investments Ltd.
Dr. Ruth Padmore
Imasco Inc.
John Labatt Ltd.
Law Foundation of Nova Scotia
Law Foundation of Ontario
Nova Corp, Atla
Secretary of State (Department of Multiculturalism and Citizenship)
Torstar
Walter & Gordon Duncan Foundation