Information for Students
As a student at the Schulich School of Law's Indigenous Blacks and Mi'kmaq Initative, you'll receive a first-class legal education that prepares you for a variety of careers. More than 217 Black and Aboriginal graduates have gone on to pursue careers with private law firms, Aboriginal organizations, government legal departments, business, and the judiciary. They have taken up a range of leadership roles across Nova Scotia and beyond.
Our students and alumni give life to the IB&M Initiative mandate, which is to reduce structural and systemic racism and discrimination in the legal profession by increasing the representation of African Nova Scotian and Mi'kmaw, as well as other Black and Indigenous students. Our students and alumni are leaders and catalysts for change beyond the legal profession.
A Student Perspective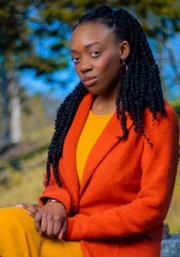 As a student in the IB&M Initiative, I want to use my future legal career to work on issues of equality and equity, to meaningfully support my community."
MUKISA KAKEMBO (JD CANDIDATE '21)