MSc Physiotherapy
THE APPLICATION PROCESS is now Closed. The application process will be open again on September 1st, 2018 for the intake of 2019.
***Please note that all applicants to Dalhousie's MScPT program are required to successfully complete the CASPer test in order to maintain admission eligibility.***
Find out more about admissions requirements, including the revised list of prerequisite courses, in the video below.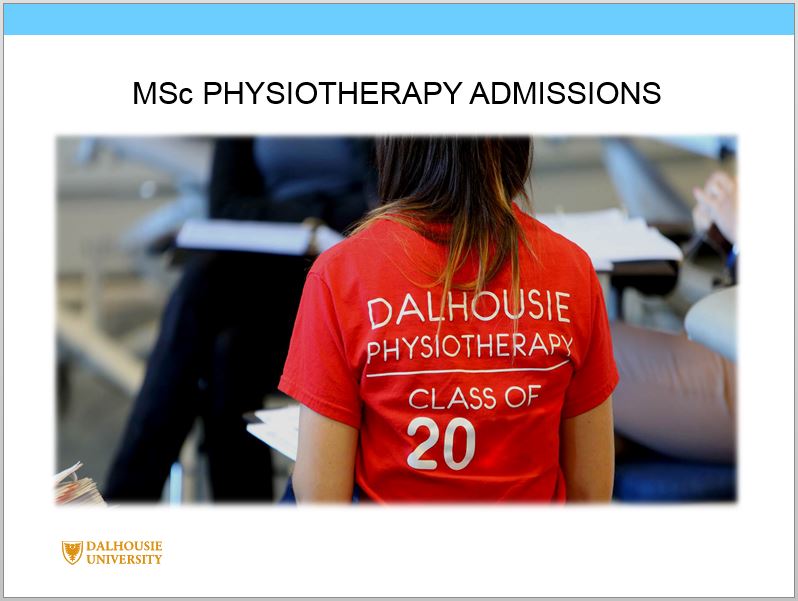 Additional information regarding our MSc Physiotherapy program can be found here [PDF 879KB] or in the dropdown menu to the right.