MSc Physiotherapy
THE APPLICATION PROCESS IS NOW OPEN. The deadline for our September 2018 class intake is January 31, 2018.

Find out more about admissions requirements, including the revised list of prerequisite courses, in the video below.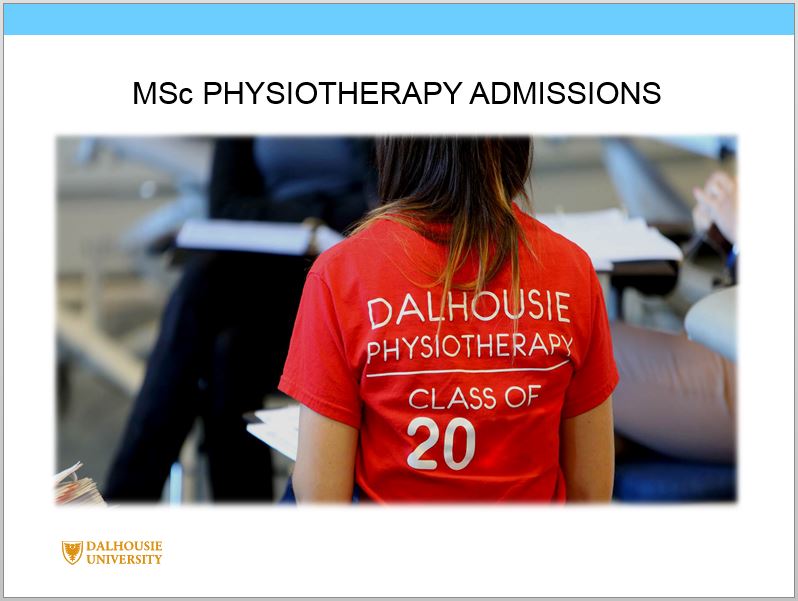 Additional information regarding our MSc Physiotherapy program can be found here [PDF 879KB] or in the dropdown menu to the right.