News
»
Go to news main
BSW student Olugu Ukpai leads non‑profit organization in Africa
Posted by
Josey Houle, Dal Health freelance writer
on January 12, 2023 in
Students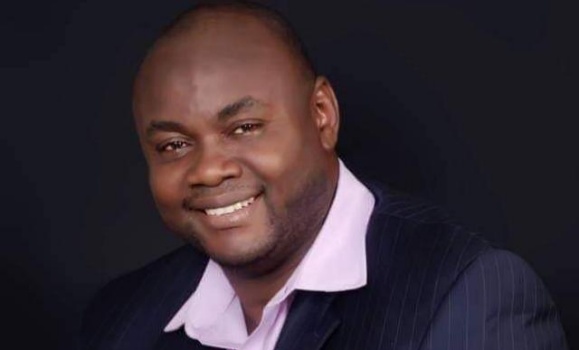 "I have declared war against malaria," Olugu Ukpai told Dr. Barbara Hamilton-Hinch in 2005, as he prepared to return to Nigeria after losing one of his twin daughters, Goodness, to the disease. Ukpai had been in the process of completing his Masters of Arts in International Development Studies at Dal.
At the time, Hamilton-Hinch, the Assistant Vice‑Provost Equity and Inclusion, was a Black student advisor. She and political science Professor Dr. David Black reached out to Ukpai after his daughter's passing. They told him that they were there for him, and that they would help him get home to his family. They did just that, booking and paying for his flight and driving him to the airport.
Ukpai's Dal community helped him form the non-profit organization Challenge AIDS and Malaria in Africa (CHAMA), with Hamilton-Hinch serving as an honorary founding board member. CHAMA has 50,000 volunteers who have completed many educational, clean water, health-care, economic and infrastructural projects in hard-to-reach areas in 16 countries.
Dal's support was key
Reflecting on the early days of CHAMA, Ukpai insists that Dal supported him every step of the way. "Whatever I am now, in this charity, was inspired at Dal," he says. "Dal has a way of helping you to pick up your broken bones and fight on. Dal has a way of helping you turn your mess into a message. Dal is a place where lamentations are turned into laughter. Dal is a place where your ashes are turned into beauty."
Hamilton-Hinch is inspired by Ukpai's mission. "There are few words to describe his passion," she says. "I don't think he will stop this work until every child in this world is safe from malaria. He is one of the soldiers who will enter the battlefield alone if he has to, and if he knows it will make a difference. I am proud that I can call him my brother."
Building his knowledge to develop CHAMA further, Ukpai is in the process of completing his second degree at Dal, this time in the Bachelor of Social Work program.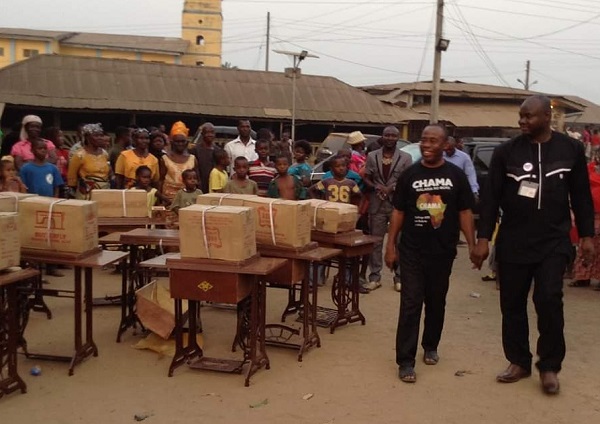 Olugu Ukpai (above right) is on hand to gift new sewing machines to girls and single mothers at a CHAMA training centre in southeastern Nigeria. (Photos provided)
Education is the foundation
Describing malaria as "a poverty disease," Ukpai ensures that CHAMA makes lasting impacts on the development of impoverished communities. CHAMA has built orphanages, homes and wells that ensure a water supply untouched by malaria's parasites. It also provides free medical operations.
CHAMA's most recent orphanage-construction project was completed in 28 days by 71 volunteers from 11 African countries. Ukpai is inspired by the volunteers, insisting that their devotion is key to the organization's success.
Understanding how education is the foundation to challenge malaria, Ukpai has a special interest in building schools. Throughout CHAMA's 16 years, he has witnessed the empowerment instilled within students who might not have had the opportunity to learn without the charity's support.
The most recent school-construction project is in a village in Northern Uganda, a region devastated by war. The project was delayed due to the pandemic, which forced the school's 200 students to vacate the canopy under which they had been learning. The Ugandan government has declared that CHAMA must complete the construction of the school before their students can return. They need to build six classrooms to reopen; three are in place so far. Ukpai hopes that more people will offer to volunteer or donate to the project.
For information on how to support CHAMA, and to learn more about its projects, please visit its Facebook page, Youtube channel or website.