News
»
Go to news main
Faculty of Health's Response to COVID‑19
Posted by
Faculty of Health
on March 17, 2020 in
News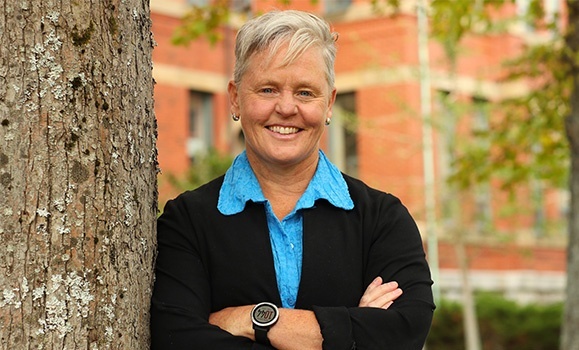 An update from Dr. Brenda Merritt
Over the past few weeks, I have been working closely with the senior Dalhousie leadership team and our Faculty leaders to prepare for the impacts of COVID-19. Of utmost importance to all leaders is the health and safety of our faculty, staff and students. We are also committed to lessoning the academic impacts on our students and to ensure their progression.
We know the following weeks will be challenging; there is still a great deal of uncertainty around COVID-19 and that is stressful. We may not have all the answers right away. Please be reassured that as questions come in to us daily, university and Faculty leaders are working tirelessly to find answers and address concerns.  
We in our Faculty have not been doing a lot of messaging from our channels, in order to respect the principles of clear, consistent communications. We know that 'speaking with one voice' is the most efficient way for a large community like Dal's to convey important information. We feel the best source of information continues to be the Dalhousie Novel Coronavirus website, accessible from the main image slide on dal.ca and found here as well as the e-mail messages from President Deep Saini and Dr. Teri Balser. We will continue to promote and amplify these centralized messages to our community through our Dal Health channels.
These messages are being developed based on extensive consultation between the senior university leadership and the Deans, as well as the questions that continue to come in from our community. The FAQ section of the above website is being updated continually with these answers.
I have been in constant contact with the Faculty of Health leadership and we are meeting regularly and problem solving on a daily basis to mitigate the impacts of COVID-19. To say that this is a rapidly evolving situation is a bit of an understatement — changes have been happening by the hour, and in some cases, minute-to-minute. Our Faculty leadership team has been working night and day to understand and respond to the challenges created by this pandemic, and for that they have my utmost gratitude. I would also like to thank ourfaculty members, staff and students for their extra work, patience and perseverance over the past few weeks.
Please know that all measures undertaken by Dalhousie and our Faculty have public health and safety as our collective top priority, and we are following guidelines established by provincial and federal public health bodies. Above all else, it is critical that we at Dalhousie do our part to reduce the transmission of COVID-19.
Please continue to watch your e-mail for the latest updates on this situation and check the Dal Coronavirus website. Most importantly, take care of yourself and others in the coming weeks.