David Schroeder Music & Culture Lecture Series
This series hosts guest speakers in public lectures. All lectures are free and open to the public and are held in Room 406 (MacAloney Room) of the Dalhousie Arts Centre beginning at 12:00 noon.

October 21 (virtual lecture)
NAOMI ANDRÉ
Professor of Afroamerican and African Studies, Women's and Gender Studies, and the Residential College, University of Michigan
Writing Opera, Singing Blackness

Live Streamed:  
Elitist associations are strong in the genre of opera; they can even be painful and offensive. In this talk, Dr. André outlines the complications around representations of Blackness in opera and then explores how the opera stage has become a space for Black narratives and social justice in operas from the 19th-century, up through a golden age of Black operas that we are experiencing now. The material will focus on operas in the United States, but also with an eye to how this scene reflects issues more broadly across Europe and South Africa.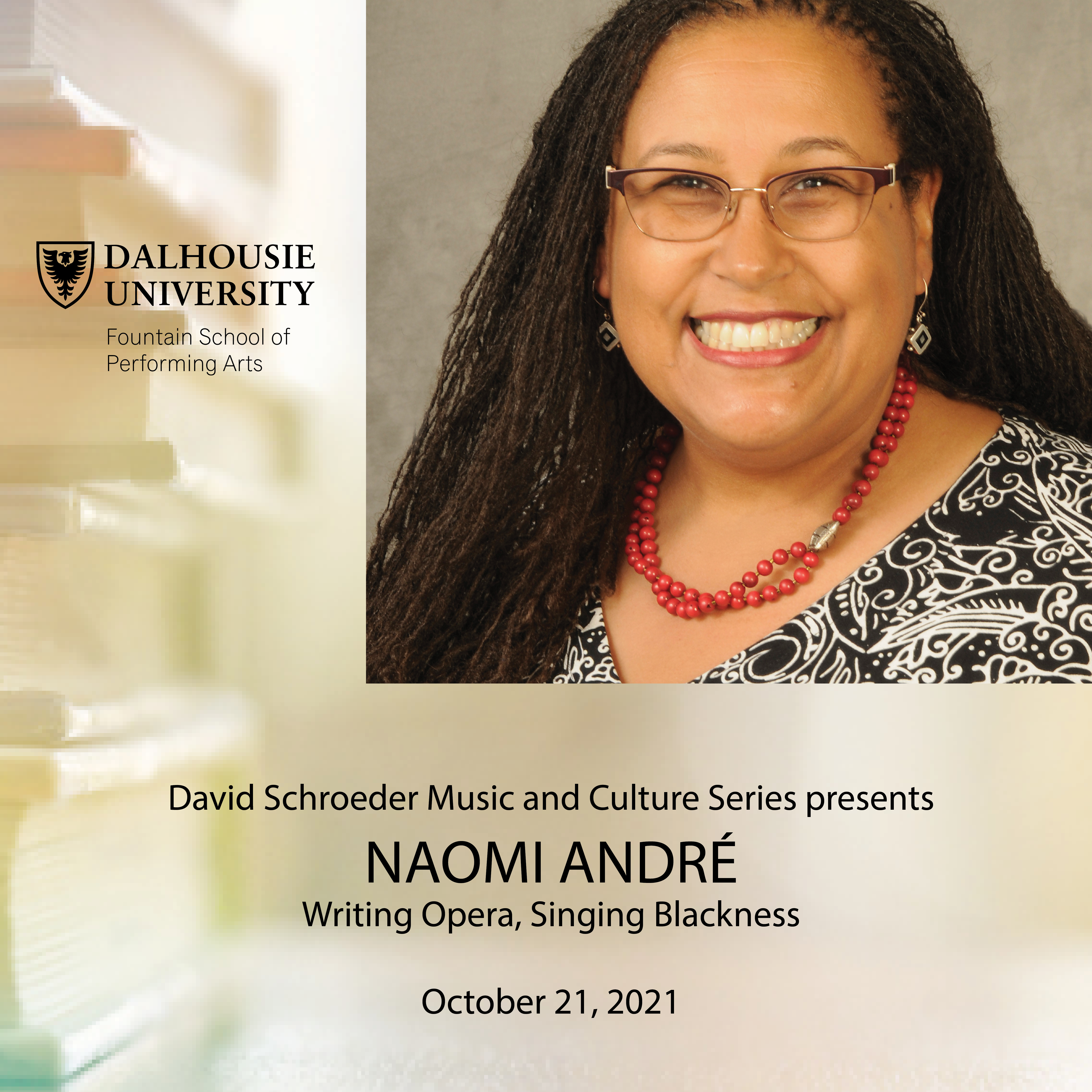 February 3, 2022
STEVEN BAUR
Associate Professor of Musicology, Dalhousie University

More details coming soon!