David Schroeder Music & Culture Lecture Series
This series hosts guest speakers in public lectures. All lectures are free and open to the public and are held in Room 406 (MacAloney Room) of the Dalhousie Arts Centre beginning at 12:00 noon.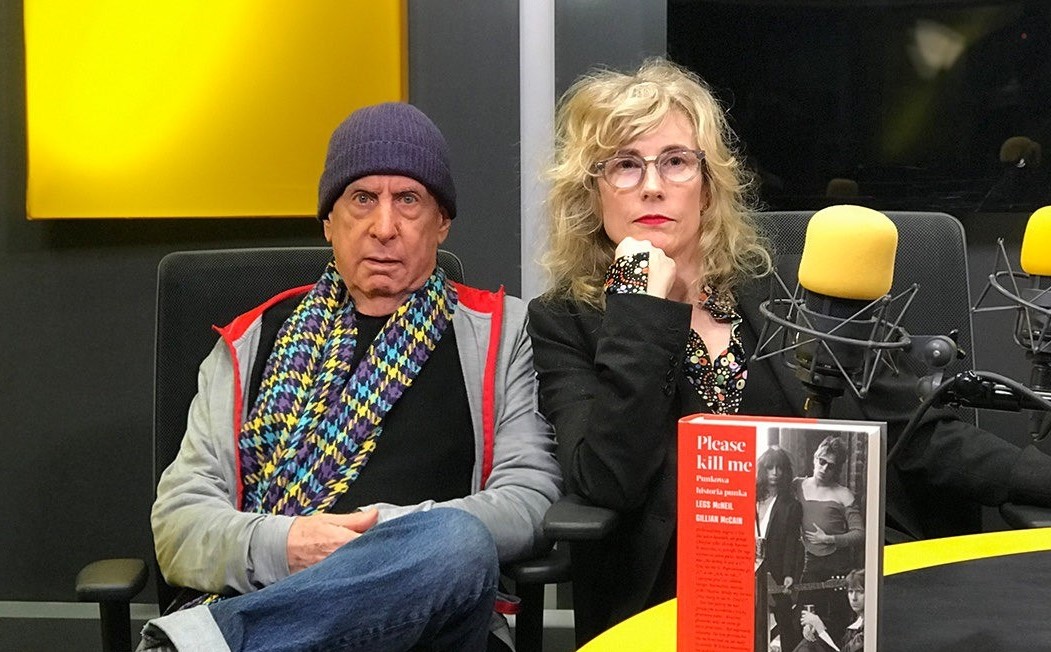 GILLIAN McCAIN and DANNY FIELDS
Punk and the Art of the Interview
March 24, 2022, 12:00 pm-1:00 pm
Room 406, Dalhousie Arts Centre, 6101 University Avenue
Free Admission
Seating is limited for this event and must be reserved:   https://bit.ly/3HDrdl4
Masks are required in all areas of the Dalhousie campus.

Best-selling author Gillian McCain, whose book Please Kill Me: The Uncensored Oral History of Punk is now available in fourteen languages, and music industry veteran Danny Fields (subject of the documentary Danny Says), will be hosting a presentation with Q&A, about the "art" of the interview. As experienced journalists, McCain and Fields will share what they've learned in the course of conducting thousands of interviews with entertainers, executives, groupies, idols, wannabe's and whatever's. Attendees of the event will learn how to go about extracting thoughts and memories from any and all interview subjects, be they people whose work you love, you loathe, or even one as legendarily terrifying as Lou Reed. For those of us, and that's most of us, who rarely get to talk one-on-one with celebrities, Gillian McCain and Danny Fields will tell you all about it: how to angle for hints on what people like to talk about, and what it seems they'd like to avoid revealing.  
Gillian McCain is the co-author of Please Kill Me: The Uncensored Oral History of Punk and Dear Nobody: The True Diary of Mary Rose [both with Legs McNeil]. She is also the author of three books of poetry Tilt, Religion, and, with David Trinidad and Jeffrey Conway, Descent of the Dolls. She is a former program coordinator for the Poetry Project at Saint Marks Church and served on the board for over 20 years. She also served on the board for the Nova Scotia College of Art and Design. She attended the University of Kings College and Dalhousie University in the late 80s. She has an honorary doctorate from the University of Kings College and a MA in Literature from New York University.
Danny Fields was born and raised in New York City, where he lives. After attending the University of Pennsylvania, and Harvard Law School, he returned to New York, where he became: Managing Editor of Datebook Magazine; Editor of Hullaballoo Magazine; Editor of "16" Magazine; Publicity Director of Elektra Records; columnist for the Soho Weekly News and other publications; artists' manager  (Lou Reed [for two weeks], Iggy Pop, the Ramones), freelance writer and photographer. His archives have been acquired by Yale University; and My Ramones, his book of photographs of the band, with commentary, was published by First Third Books.