Masterclasses and Workshops
Make a Gift!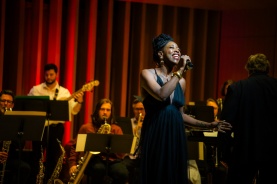 The Fountain School is proud to be part of a vibrant arts community, with organizations that bring first-class artists to our region. Special thanks to Debut Atlantic, Cecilia Series, Neptune Theatre, The Music Room, Lunenburg Academy of Performing Arts (LAMP), the Prismatic Festival, and Symphony Nova Scotia for their ongoing partnerships.

All fall events will be online with links provided closer to the date. Upcoming events ...
NOVEMBER
 
 
 
 
27

MICHELLE THRUSH
A Masterclass in Performance and Creation
Michelle Thrush has worked professionally in film, television, and theatre for more than 25 years. She has received numerous awards and special recognitions, including multiple awards and nominations for her role of Gail Stoney in the dramatic series Blackstone. She is also well known in the roles of Sylvie LeBret in North of 60 and Deanna Martin in Arctic Air. Other credits include Sky Atlantic's drama Tin Star, the popular APTN/Showcase series Moccasin Flats, and the second season of the comedy hit Mixed Blessings. Michelle starred in the feature film Jimmy P. Other feature films include the award winning Unnatural and Accidental, Pathfinder, and Don't call me Tonto, and Deadman. Currently the Artistic Director of Making Treaty 7 Theatre, Michelle is an alumni member of Crazy Horse Aboriginal Theatre Company. Ms. Thrush continues to write, direct, and produce theatre across North America. She tours extensively with her one-woman shows: Reclaim, Right Next Door, and her latest, Find Your Own Inner Elder. Her work with youth and children is her greatest passion, addressing important issues in the community through comedy and performance. This masterclass is co-presented with the Prismatic Festival.

Zoom:  https://bit.ly/3l8eFHY


1:05-2:25 pm