Earth Day
»
Go to news main
The School of Planning celebrates World Earth Day
Posted by
Anne Swan
on April 20, 2021 in
News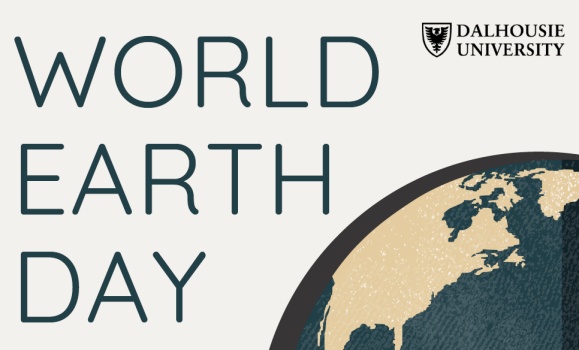 Earth Day is recognized as the largest civic event in the world. Since 1970, many important environmental events have happened, including the recent signing of the Paris Agreement and a global climate summit on Earth Day 2021. As the world turns to climate action, the Dalhousie School of Planning contributes locally and aims to foster and inspire planning for resilient, equitable and smart communities.
The School recently celebrated this important event with a daylong celebration with faculty, students, and friends. As a pre-event show the documentary film "Citizen Jane - Battle for the City" was shown the evening prior. The main event, emceed by students Jordon Daniels and Allysha Porter, opened with remarks by Dean John Newhook, MP Andy Fillmore, and Tracey Wade of Atlantic Planners Institute (API) and was followed by a presentation by Greg Zwicker of LPPANS, and the School's Director, Dr. Ahsan Habib.
Kevin Boutilier and the HRM Team presented HalifACT: Acting on Climate Together, a climate action movement proposed for Halifax.
Next was an award ceremony for the School's Video Storytelling Contest. The first prize winner for the contest was Kortney Dunsby and her winning video, "Staying Connected During COVID-19", was shown.
Our 2021 Rosetti Scholarship recipients were recognized and a video submission by Katie Vaughan and her team, was also played.
There was a variety of amazing and interesting student works all throughout the program, including: (PLAN 5500) The Halifax Jig, (PLAN 5000) 15-Minute Neighbourhood, (PLAN 3015/5015) The Future of Coastal Nova Scotia, and (PLAN 4106/6106) HaliJet: Bus Rapid Transit for HRM.
A 5-minute video from the SHIFT Conference was shown followed by an open discussion where participants had the opportunity to discuss topics related to the earth and planning, sustainability, climate change, and social justice.
To close, the School of Planning Director Ahsan Habib discussed the highlights of the School of Planning's Strategic Plan 2020-2025, and progress updates on the accomplishments of the school.
"The Earth Day celebration is a direct result of the Vision adopted by the School that states - we foster and inspire planning for resilient, equitable and smart communities. The School will continue to contribute in advancing planning education in the Atlantic region despite COVID-19 challenges and disruptions." -Ahsan Habib