News
»
Go to news main
School of Planning Professor Works to Improve Community Health
Posted by
Theresa Salah
on November 14, 2017 in
News
Increasing evidence suggests that neighborhood characteristics are linked to issues such as depression and obesity and the quality of built environments are one of the characteristics that are important to health.

Built environments are part of our physical surroundings and include services and amenities such as parks, schools, grocery stories, public transportation and more.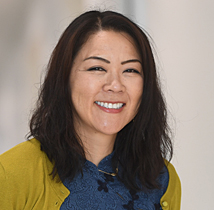 Beginning this month, School of Planning Assistant Professor Mikiko Terashima will compare communities across the Halifax Regional Municipality (HRM) to determine how these built environment characteristics affect human health. The research project is the first of its kind in HRM.

Cross-appointed between Dalhousie's School of Planning and the Department of Community Health and Epidemiology, Terashima's research work has focused on understanding the mechanisms of places producing disparities in health and well-being.
"Social epidemiologists look at different social environments and how they influence things such as the way we eat, engage in physical activities, cope with stress and anything that has a relevance to our health," she says.

With the support of both the HRM Planning Department as well as the Nova Scotia Department of Health and Wellness, the three-year project will include several phases of study including:
1) Determining how accessible some services and amenities are in various communities across the HRM.
2) A large-scale initiative to survey people living in the HRM to determine their chronic and general health statuses by community.
3) Examining the relationship between findings from phase one and phase two of the project.

"We are looking at what kind of services are in our communities and how their influences on our health mediate or mitigate each other," says Terashima. "For example, even if you don't have a nice park area next door to your home, you may have a good public transportation service. So you'll just hop on the bus and go to the park. This would mitigate the effect of not having good services and amenities such as green spaces by your house."

Terashima says that understanding the interrelationship among these services will help advance knowledge about what kind of built environments make healthy communities, and what policies and planning tools can help develop even healthier communities in the future.

"In conjunction with this project, planning students will learn how these different services, especially those related to land use, transportation and housing, can be changed so that we can create healthier communities," she says.

The public will be able to view the results of the study as they become available. Terashima says findings will be published on the Nova Scotia Health Atlas, a web-based mapping tool that illustrates differences in measures of health status, health service use, and the social determinants of health across communities in Nova Scotia.