Science and Policy: Should Scientific Information Have Pre‑eminence in Public Decision‑Making?
Tuesday, October 9, 2018
12:00 pm to 1:30 pm
Room 1011, Kenneth C. Rowe Management Building
Dalhousie University, 6100 University Avenue, Halifax, NS
Facebook Event | Live Stream (Facebook Live)
Evidence-based policy making seems to be a straightforward, readily acceptable model to guide decision making at all levels of government. If evidence supports development of a policy, shouldn't the evidence be given priority in policy decisions? In practice, however, the model faces many challenges. Even though governments broadly state that their decisions will be based on research evidence, researchers frequently wonder why evidence seems to be ignored. Evidence to resolve serious environmental and societal problems is available, but solutions seem to be elusive. Why? To address these questions, this panel of experts in scientific research, science communication, and science policy will offer their timely insights.
Hosted in partnership with Environmental Infromation: Use and Influence (EIUI).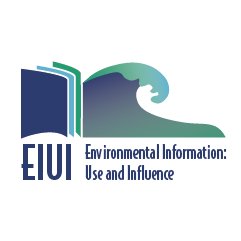 About the speakers

Daniel Cressey



Daniel Cressey has worked in science journalism since the turn of the millennium, reporting on almost every aspect of science at one point or another. But, he has always returned to research policy. Now working as Deputy Editor at Research Professional – publishers of Research Fortnight and Research Europe – he oversees news, features, and comment from a global team. Prior to joining Research Professional in November 2017, he spent 10 years at the journal Nature in a variety of editorial roles. He holds graduate degrees in journalism from the University of the Arts, London, and history of science from Imperial College London, and may even remember some of the chemistry he was taught as an undergraduate at the University of Bristol.

Daniel Cressey Thinks Policy Matters
"Public policy matters because it shapes just about everything else. Do you care about healthcare? Do you care about the economy? About scientific discoveries? About immigration? About sport? Do you want to see any change in how these things operate? Then you should care about public policy."
Jeff Hutchings






Jeffrey Hutchings is Professor of Biology and Killam Memorial Chair in Fish, Fisheries and Oceans at Dalhousie University. His work centres on the life histories and evolutionary ecology of fishes. He was elected Fellow of the Royal Society of Canada in 2015 and Foreign Fellow to the Norwegian Academy of Science and Letters in 2018. He has chaired four national committees, including Canada's national science advisory body on species at risk (COSEWIC). He has appeared before several parliamentary committees, served as external advisor to the Auditor General of Canada, and advised Loblaw Companies Ltd. on the sourcing of sustainable seafood.

Jeff Hutchings Thinks Policy Matters
"Policy matters tremendously from a science-advisory perspective. It provides one of exceedingly few means of discerning government thinking and guides for action on the role of science in decision-making."
Richard Isnor




Prior to joining StFX in 2015, Dr. Isnor held a variety of science policy and research administrative positions with the Natural Sciences and Engineering Research Council, the International Development Research Centre, the National Research Council, Environment Canada, Natural Resources Canada, the Privy Council Office, and the Nunavut Research Institute. He holds a doctorate in Science and Technology Policy Studies (University of Sussex, UK); Master's in Environmental Studies (Dalhousie); and B. Sc. (Hons, Mount Allison University).

Richard Isnor Thinks Policy Matters
"Policy provides a basis for the organizational structures, procedures and actions that are the result of decision-making. Policy matters because all leaders and organizations require mechanisms to translate decisions into actions. Policy also matters because it is (usually) codified and provides a basis for continual improvement through assessment, comparison and evaluation."
Megan Leslie



Megan Leslie began as head of World Wildlife Fund Canada in December of 2017 after nearly two years at the organization, first as a consultant on oceans governance, then as head of ocean conservation. Before joining WWF, Megan was a Member of Parliament representing Halifax for two terms during which she was deputy leader of the official Opposition, environment critic and vice-chair of the government committee on environment and sustainable development. In Ottawa, Megan had plastic microbeads added to the list of toxic substances under the Environmental Protection Act. She also expedited the creation of Sable Island National Park Reserve.

Megan Leslie Thinks Policy Matters
"Policy matters because I want to live in an equitable and sustainable world, and to achieve that we need to undertake projects in common. Policy allows us to undertake those common projects and make decisions as a society in a way that is legitimate, participatory and equitable."

About the series
Policy Matters is a weekly panel discussion on major policy issues presented by the MacEachen Institute for Public Policy and Governance. Each discussion features thought leaders from civil society and focuses on one of the Institute's four research themes – Civic Engagement, Atlantic Canada and the World, Health Systems and Governance and Smart Infrastructure. Held each Tuesday from September 11 to November 6, the discussions take place in room 1011 of the Kenneth C. Rowe Management Building at Dalhousie, from 12:00 pm – 1:30 pm. The events are designed to encourage public engagement with local, national and international policy issues and are open to the public.
Join the discussion on Twitter
#PolicyMatters2018