Youth Mental Health Care in Nova Scotia: What Needs to Change and How Do We Make That Happen?

Tuesday, October 23, 2018
12:00 pm to 1:30 pm
Room 1020, Kenneth C. Rowe Management Building
Dalhousie University, 6100 University Avenue, Halifax, NS
Facebook Event | Live Stream (Facebook Live)
Policy-makers, system leaders, academics, front-line clinicians and the public share a common goal of promoting the best possible mental health for Canadian youth and their families, but often have different perspectives on what needs to change and how to bring about this change. This panel will tackle important and challenging questions including; How can we create a more sustainable mental health system? What steps do we need to take to co-create a family-centred, clinician/physician-informed mental health system? Can we improve access and simultaneously improve the quality of care? Can we implement change without burning out front-line clinicians? How can seeing mental health differently be a catalyst for the needed change?
Hosted in partnership with the Dalhousie Faculty of Health.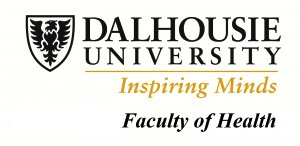 About the speakers

Sabina Abidi
| | |
| --- | --- |
| | Dr. Sabina Abidi is an associate professor of psychiatry at Dalhousie Medical School. Although still early in her career she is the head of the IWK Youth Psychosis Program, the division head of Outpatient Services for the IWK Mental Health and Addictions Program, and the associate chief of the Division of Child and Adolescent Psychiatry at Dalhousie University. Dr Abidi's passion lies in early intervention for psychotic disorders in children and youth demonstrated through her work in clinical, academic, and research spheres. Dr. Abidi is also co-leading system change and program development such as implementation of lean medicine initiatives in the IWK Community Mental Health and Addictions Program. These initiatives aim to introduce system improvement in both access and quality of patient and family care for those with psychiatric illness |
Jill Chorney (chair)
| | |
| --- | --- |
| | Jill Chorney, PhD RPsych is a Psychologist and Researcher at Dalhousie and the IWK Health Centre. As faculty in the Behavior Change and HealthxChange Institutes, Dr. Chorney's expertise is in supporting behavior change at the client, family, and healthcare provider level. Dr. Chorney routinely conducts research that is at the intersection of evidence and practice and has been funded by the Canadian Institutes for Health Research, the Nova Scotia Heath Research Foundation and the United States National Institutes of Health. |
Sharon Clark
| | |
| --- | --- |
| | Dr. Sharon Clark, Registered Psychologist, is the Advanced Practice Leader of the Choice and Partnership Approach (CAPA) within the Mental Health and Addictions program at the IWK Health Centre in Halifax, Nova Scotia. Dr. Clark is leading the implementation of CAPA across mental health and addiction services within the IWK, and is the provincial clinical lead for CAPA. Clinically, she has worked in community outpatient clinics, day treatment, inpatient, and residential treatment areas. Her research interests focus on improvements to mental health services for children, youth, and their families. Currently she is co-leading Lean quality and access to care system-improvements. |
Sue Goyette
| | |
| --- | --- |
| | Sue Goyette lives in Halifax and has published six books of poems and a novel. Her latest collection is Penelope (Gaspereau Press, 2017). She has been nominated for the 2014 Griffin Poetry Prize and the Governor General's Award and has won several awards including the 2015 Lieutenant Governor of Nova Scotia Masterworks Arts Award for her collection, Ocean. Sue teaches in the Creative Writing Program at Dalhousie University and is currently a graduate student in the Women and Gender Studies Program at Saint Mary's University. |
Maureen Brennan
IWK Director of Mental Health and Addictions

About the series
Policy Matters is a weekly panel discussion on major policy issues presented by the MacEachen Institute for Public Policy and Governance. Each discussion features thought leaders from civil society and focuses on one of the Institute's four research themes – Civic Engagement, Atlantic Canada and the World, Health Systems and Governance and Smart Infrastructure. Held each Tuesday from September 11 to November 6, the discussions take place in room 1011 of the Kenneth C. Rowe Management Building at Dalhousie, from 12:00 pm – 1:30 pm. The events are designed to encourage public engagement with local, national and international policy issues and are open to the public.
Join the discussion on Twitter
#PolicyMatters2018