Sink or Swim: Decisions in Emergency Management
Tuesday, September 25, 2018
12:00 pm to 1:30 pm
Room 1011, Kenneth C. Rowe Management Building
Dalhousie University, 6100 University Avenue, Halifax, NS
Facebook Event | Live Stream (Facebook Live)
Last year, hurricanes Harvey, Irma, Jose and Maria resulted in considerable damage to the countries in the Caribbean, and the south eastern United States. Hurricane Harvey caused considerable damage in the state of Texas and particularly the city of Houston.  The total cost of damage from Hurricane Harvey was approximately $125 billion.  Less than a month later, Hurricane Maria landed on the coast of Puerto Rico and recent reports have put the death toll at close to 3,000. 
After a devastating hurricane season in 2017 and on the 15th anniversary of Hurricane Juan, the MacEachen Institute will bring together experts in emergency management, flood modelling and prediction, and evacuation traffic modelling, to discuss emergency preparedness for future coastal risks and evacuation scenarios. 
The panel will address the steps needed to plan for these disasters, from determining which areas will be hit the hardest, to the logistics of evacuating the city. 
Hosted in partnership with The Marine Environmental Observation Prediction and Response Network (MEOPAR)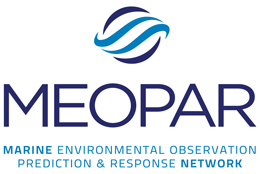 About the speakers

Kevin Quigley (chair)
| | |
| --- | --- |
| | Kevin Quigley is the Scholarly Director of the MacEachen Institute for Public Policy and Governance and a professor in the School of Public Administration, Faculty of Management, Dalhousie University. He specializes in public sector risk and crisis management, strategic management and critical infrastructure protection. Dr. Quigley has published an acclaimed book on critical infrastructure, numerous articles in academic journals and studies for a professional audience; his next book, Too Critical to Fail: How Canada Manages Threats to Critical Infrastructure will be published by McGill-Queen's in November 2017. |
Andrew Easton
Andrew Easton is the Provincial Security Advisor for the Province of New Brunswick and the Executive Director of the Security and Emergencies Division of the Department of Justice and Public Safety. He leads the provincial Security, Critical Infrastructure and Critical Incidents Programs, along with the Emergency Measures and 911 portfolios.

Andrew's team is the primary link between the Province and the security, law enforcement and intelligence community on public and national security issues.

Andrew has worked extensively with the RCMP, the Canadian Security Intelligence Service, Canada Border Services Agency, the Canadian Forces, Public Safety Canada, Privy Council, and US and Maine State Homeland Security on security and critical infrastructure issues. A member of the Steering Committee of the Conference Board of Canada's Centre for National Security, Andrew holds a degree from Dalhousie University and Certificates in Executive Management from Queens' University and National and International Security from Harvard Kennedy School.

Andrew remains a practicing paramedic of 35 years, including 9 years as a senior manager.
Erica Fleck



Division Chief Erica Fleck holds a Bachelor of Emergency Management. She has significant experience in policy development, execution, and review of emergency plans. She has been recognized for her leadership in several significant emergency events in Canada, and for her work as part of Canadian delegations during multiple international efforts in planning for catastrophic events around the world. She joined Halifax Regional Fire & Emergency following a distinguished 32-year career with the Canadian Military, including Commanding Officer Joint Task Force Atlantic Headquarters which was responsible for all domestic operations for the four Atlantic Provinces.


Erica Fleck Thinks Policy Matters
"Emergency Management ensures the safety and welfare of local residents before during and after an unexpected event. Policy ensures that processes are entrenched, agreed upon, and practiced so that they do not become part of the crisis."
Ahsan Habib



Dr. Ahsan Habib is a transportation professor at Dalhousie University. He received a PhD degree in civil engineering from the University of Toronto. His research interests include transportation modelling, microsimulation of urban systems and smarter mobility planning. He is the founder of Dalhousie Transportation Collaboratory (DalTRAC), a CFI-sponsored lab under the Leaders Opportunity Grant program. His multidisciplinary research agenda has attracted funding from all tri-council granting agencies, including NSERC discovery grant, two SSHRC insights team grants and a CIHR grant. He has over 10 years of professional experience in transportation planning and policy analysis. He has served on the US National Academy of Sciences committees for Travel Behaviour and Values (ADB10), Transportation and Sustainability (ADD40), and Effects of ICT on Travel Choices (ADB20). He is the vice-president of the Professional Association of Transport and Health, and vice-chair of the Integrated Climate Change committee of the Transportation Association of Canada.

Ahsan Habib Thinks Policy Matters
"Policy shapes how we build cities, move people around and plan for a smarter, more sustainable future. In many ways, policies influence our everyday life - the places where we live, work and play, the technology that we use, and the social and cultural life that we cherish to enjoy."
Bob Robichaud
| | |
| --- | --- |
| | Bob Robichaud received his B.Sc. Degree in Meteorology from Northern Vermont University at Lyndon in 1995. After a few years as a weather forecaster in the private sector, Bob joined Environment Canada in 1998 as an aviation forecaster in Gander NL where he eventually became Aviation Weather Program Manager for Atlantic Canada. In 2003, Bob managed the National Aviation Weather Services contract with NAV CANADA and he has also written a book on aviation weather in Eastern Canada. Bob moved to Halifax in 2004 to fill the new Warning Preparedness Meteorologist role in Atlantic Canada where his primary focus is working closely with emergency management officials on a variety of different weather related issues including training, exercising and support during actual weather events. |

About the series
Policy Matters is a weekly panel discussion on major policy issues presented by the MacEachen Institute for Public Policy and Governance. Each discussion features thought leaders from civil society and focuses on one of the Institute's four research themes – Civic Engagement, Atlantic Canada and the World, Health Systems and Governance and Smart Infrastructure. Held each Tuesday from September 11 to November 6, the discussions take place in room 1011 of the Kenneth C. Rowe Management Building at Dalhousie, from 12:00 pm – 1:30 pm. The events are designed to encourage public engagement with local, national and international policy issues and are open to the public.
Join the discussion on Twitter
#PolicyMatters2018