Before You Sign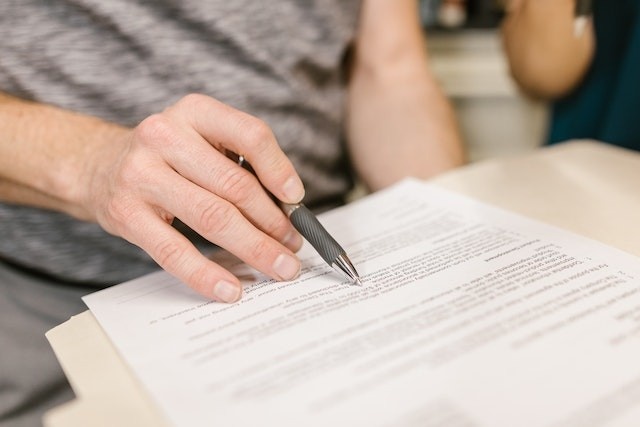 Don't be afraid to ask questions
We strongly encourage you to view apartments in person if at all possible or via a real time tour. Make note of any new questions you think of during the tour.
A lease is a legal contract and it is important that you understand and know what you are signing. By understanding the terms of your lease, you will be better prepared to handle difficult situations if they arise. Remember, if you don't have a lease then you don't have any protection from the Nova Scotia Tenancy Act. 
Once you sign your lease you, or your co-signer, are responsible for paying rent for the time being in your contract. After you sign your lease your landlord/property manager is required to give you a copy of the residential tenant's act within 10 days.
Find out everything you can about the specific accommodation before you sign anything.
Some questions to ask and things to look for in your lease: 
What is the security deposit amount?  Your security deposit cannot be more than half your months' rent, your landlord cannot ask you for additional fees such as cancellation fees, application fees.
What is the rent and what's included (heat, lights, hot water)?
Make sure the lease contains the following information: contact information for your landlord, your complete mailing address, when your tenancy begins and ends and who to give important information.
The number of people on the lease
Review any rules included in the lease. 
Is tenant insurance a mandatory requirement for the unit?
If I leave, when do I get my security deposit back?
If I leave, are there any automatic charges that I will be billed for like carpet cleaning, garbage removal, general repairs, etc.?
Request a signed copy of the pre and post inspection report. If this information is not in writing, it is your word against the landlord's.
Am I responsible for any damages/repairs caused by other people on the lease?
Can I sublet my apartment if I need to move?
Make sure you are aware of the consequences if one of your roommates moves out (will your rent change or go up?).
Some questions to ask about your new apartment:
Is any furniture included?
Is there parking? Is there a cost or is it included?
Are appliances included?
Do all the doors/windows lock?
Who is responsible for shovelling the snow or mowing the grass?
Are there screens and storm windows? 
Where are the smoke detectors and do they work?
Where is the fuse box?
Is there good water pressure in the bathroom and kitchen?
Are the faucets and toilets in good condition?
Can I have pets?
Who do I call for repairs?
Be sure to get contact information for superintendent and lease company, including a proper mailing address and a cellphone number. Make sure you have a phone number to call in the case of emergency.
If your landlord cannot meet the majority of these basic requirements, you might want to continue your search and look for alternate accommodations. If you are unsure about your landlord, you might want to ask for tenant references. These current or past tenants may be the deciding factor to signing a lease or deciding upon another property.