Find an Apartment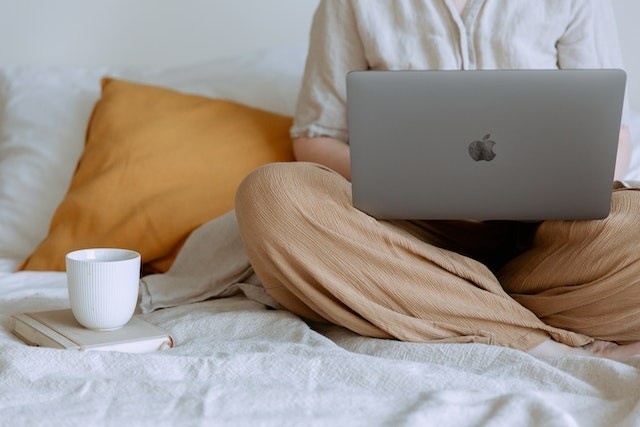 Rental listings, sublets and roommate profiles for Dal students
Dalhousie partners with Places4Students.com to provide you with a large, online, real-time database of student housing vacancies in Halifax.
Happipad
The Province of Nova Scotia has partnered with Happipad to help students and others in Nova Scotia find affordable space to rent. Happipad is a Canadian non-profit organization, started with help from the Canadian Mortgage and Housing Corporation, that matches renters with hosts, collects and distributes rent, undertakes background checks and provides dispute resolution.
For Students
Search listings near the Halifax Campuses
Search listings near the Agricultural Campus in Truro
Create a free profile to:
Post a sublet
View updated listings, 24/7
Smart search
View photos of properties
Email roommates and friends through ads
Search roommate profiles
For Landlords
Create a profile through Places4Students or call 1-866-766-0767.
As part of our partnership, faculty, students, staff, our valuable Alumni and landlords can now post their ads for free for a period of 90 days on Places4Students. 
Places4Students offers:
Ability to create and maintain your own ad
Option to pay for a priority listing service
Revise your ad at any time for free 24/7
Online exposure 24/7, viewed by anyone in the world
Track how many times your ad has been looked at rates less than other local advertising
Upload photos of your property
Students can connect with potential roommates
Students view all listings conveniently online
Places4Students Customer Service: 1-866-766-0767
Dal Mobile App
The Housing channel in the Dal Mobile App is a great way to connect with other students seeking housing or a roommate. Download the Dal Mobile app for iPhone or Android.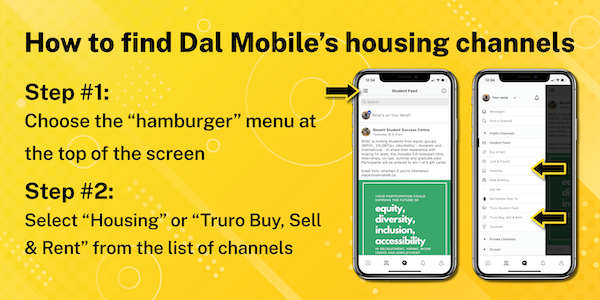 Other Online Listings
A variety of websites and online searches offer apartment, room and rental listings within Halifax. Remember to trust your instincts.
Property Management Companies
This list provides a snapshot of some of the property management companies within Halifax / Dartmouth. These companies own and manage a wide variety of apartment buildings and complexes across the city.  Please visit their individual websites for more information.
Looking for a family rental?
Look no further than Peter Green Hall
Peter Green Hall is located at 1094 Wellington St., just minutes away from both the Studley and Carleton campuses. Peter Green Hall offers students and their families comfortable and affordable accommodation with a family atmosphere. Peter Green Hall is now owned by Dalhousie University and is leased and operated by the Halifax Student Housing Society. The Society consists of members who are tenants at Peter Green Hall.
See the Peter Green Hall website to learn more.