Find a Place to Live
LIVE ON CAMPUS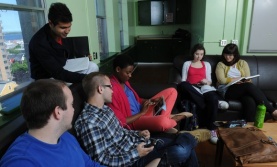 Why live in residence? Living in a Dalhousie residence is a great way to meet people. You can chose to live in a Living Learning Community cluster where you can live with other students with shared interests. If English is not your first language, residence provides a relaxed and friendly environment in which you can develop your language skills. Spots are limited so apply as soon as you can.
LIVE OFF CAMPUS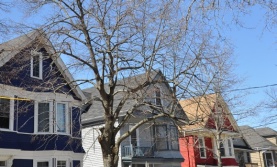 There are many clean and affordable apartments near our campuses. Find more information about local places to rent, and information and resources about off-campus living to help you understand your rights and responsibilities while renting. There is also a short list of temporary accommodations if you arrive in Halifax before your lease starts.
If you have any questions about off-campus housing please reach out to international.centre@dal.ca.
Move-in Procedure for new international students living in Residence
When you arrive at Dalhousie, please do the following:
Go to the appropriate front desk to check in.
Residence

Front Desk

Howe Hall (including Fountain House) Mini Residence

Howe Hall (6230 Coburg Road)

 

Risley Hall

Glengary Apartments

Risley Hall (1233 LeMarchant Street)

Shirreff Hall

Shirreff Hall (6385 South Street)

LeMarchant Place

LeMarchant Place (1246 LeMarchant Street)

 

Gerard Hall

Grad House

Gerard Hall (5303 Morris Street)

If your room assignment changes before your arrival, you will be notified via your Dal email. If this happens, please proceed to the noted building when you arrive.
When you check in at the front desk, you will be given a door tag. Please ensure you put the door tag on your door, this will identify the room as occupied.
Move-in Procedure for new international students living off-campus
Go to your accommodations and follow the check-in instructions there.