Career Resources for Graduate Students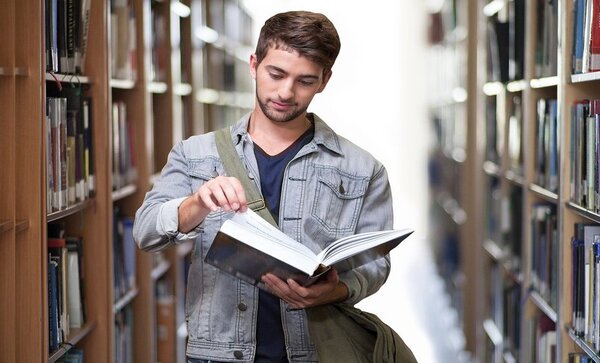 At this stage of your career, you are immersed into academia and its norms, values, and expectations.  Continuing on this path – whether through a PhD, post-doc, or faculty position – is one option, but not for everyone.  You may wish to learn more and consider bringing your skills and knowledge to industry (government, health care, private sector, etc.).
We want to ensure that you have the career resources that reflect where you are in your career journey including career exploration, networking skills, job and interview preparation. Wondering where to start or want to discuss further? Set up an individual career advising appointments with our Career Advisor.
Professional Development for Graduate Students (Dal GradPD)
Dal GradPD is your go-to place to learn about professional development designed for your specific needs as a graduate student. Together with partners across the university and external providers, the Faculty of Graduate Studies (FGS) assembles an ongoing schedule of free workshops and events aimed to help you prepare for your career, whether you're pursuing a professional life in or outside of academia.
Dal GradPD is based on the skills our grad students report they want most and that our alumni and employers say are essential for life after grad school. Guided by survey feedback and best practices, we developed the four pillars of the Dal GradPD program dedicated to building skills in Communication, Career Intelligence, Health and Wellbeing, and Leadership. Workshops are designed specifically for your needs and offered exclusively to graduate students and postdoctoral fellows.
Career Exploration (Academic/Industry)
Start your career exploration journey by considering your skills, interests, and values – these will help you in evaluating career options in both academia and industry. Here are some resources to assist with your exploration.
Networking
Networking a deliberate activity to build, reinforce and maintain relationships of trust with other people to further your career goals. The purpose of networking is not to ask for a job, but rather to learn more about a career or industry. Networking may take place in person in an informational interview or conference, or online by email, on LinkedIn, etc. Here are some resources to help you build and leverage your network.
Job Market Preparation
Job preparation seems simple enough, but it is important to make sure you have the right documents to get you the interview. Understanding the differences between a resume and CV, and how to craft a cover letter that will get you noticed by employers takes practice.
Interview Preparation
Interview preparation starts before you receive the invitation from the hiring manager. It is never too early to have an understanding of the different types of interviews, common questions and how to answer with succinctness and effectively. Here are some resources to get your start with your preparation. We also provide an opportunity to practice for interviews if you want to practice and receive feedback.