Pay your registration fees

To view your fees for the term, login to Dal Online and follow this path:

Registration > Registration Fee Assessment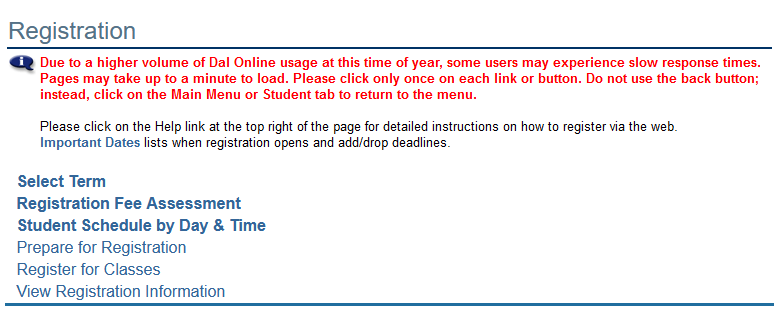 If you currently have a term selected in Dal Online, you'll be shown your fees for that term. If you don't have a term selected, you'll be asked to select the term before being taken to the Registration Fee Assessment page.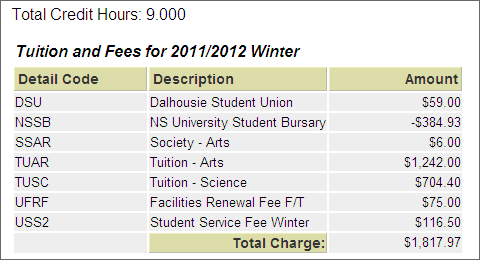 Contact Student Accounts to make tuition fee payment arrangements.