Anticipation, excitement, fun . . . confusion — it's all part of the experience of being a new student.
And as the newest members of Dal's student community arrive on campus this week and next, the New to Dal team and Dalhousie Student Union (DSU) will be front and centre with dozens of orientation events, activities, and supports that'll help guide them along as they get to know campus and each other.
The DSU's 2023 O-Week festivities — organized under the theme of Future Memories — run this Friday through Monday (Sept. 1-4) and promise students fun and engaging experiences as they adjust to campus life, meet new friends, and make lifelong memories.
"At O-Week, you are getting to know people who are going to be with you for the next four years," says Lia Gurevich Kogan, vice-president of student life with the DSU. "It's amazing to make connections. I know so many people who met during this week who are still friends."
Dal welcomes 5,100 new students across all its campuses and programs this term, a number that includes 4,400 undergraduates as well as graduate and transfer students.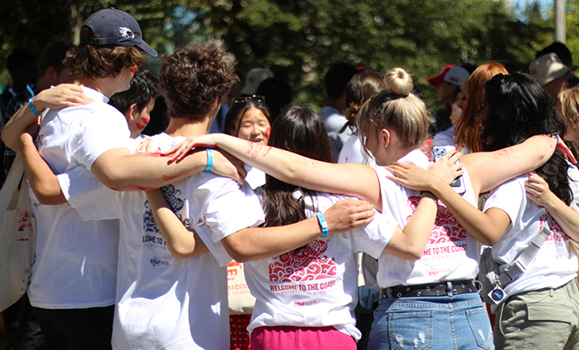 General tickets for Future Memories are now sold out, but 100 discounted tickets will be available on Sept. 1 in the Student Union Building. The $100 tickets — which do not include and O-Week Kit or t-shirt — are limited and will be granted on a first-come, first-serve basis.
Activities are designed to appeal to a wide range of people, with certain key events such as an outdoor movie night, a Drag Show and Trivia night, a DJ party called Neon Nights, the DSU Carnival, and a Wellness on the Quad event. Other events offer a chance for students to explore beyond Dal's campuses. 
See a full list of DSU O-Week activities here
One event open to all new students, including those without an O-Week pass, is the Opening Ceremonies on Saturday (Sept. 2) from 2-5 pm on the Studley Quad. Students will recite the New Student Pledge and participate in a cheer-off led by the DSU.
Ask away!

The New to Dal team will also be offering its own slate of events and supports for students in the coming days, including at a Welcome Fair on Studley Quad next Tuesday (Sept. 5) where students can find resources and information from other students, faculty, and from groups like the International Centre, the Student Success Centre, and the surrounding community.
"We're all very invested in your success and your transition, whether that's from a prior degree into your second degree or from high school to university," says Ernest Ng, coordinator for Dal's New To Dal and Orientation programs. "You could be the youngest of five siblings who have gone to university or you can be the first one in your entire family that's going to university — we're all invested in your care and please feel free to talk to us and reach out."
Find the 'Ask Me' volunteers and their booth on Studley Quad or go to Student Services in the SUB with any questions at any time, says Ernest. These questions could be anything from "Where can I find the nearest Tim Hortons?" to "How do I make friends?" Or the big question everyone has: "Where is this class?"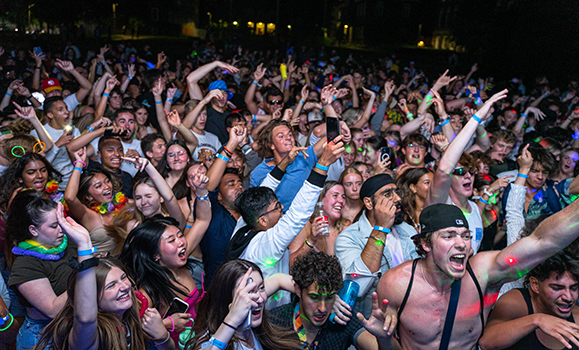 The 'Ask Me' booth will have campus maps and Dal swag, so be sure to stop by. "Don't be afraid to ask us anything," says Ernest.
Other New to Dal events include coffee chats for friends and family of new students as well as orientation events hosted by Able at Dal, the Black Student Advising Centre, and a 2SLGBTQ+ Services Fair hosted by Olivia Fader, Dal's 2SLGBTQ+ advisor.
See a full list of New to Dal programming here
In Truro, new students have a full slate of New to Dal activities and events planned specifically for them.
Digital essentials at Dal
 
The DalSAFE mobile app can be downloaded for campus weather updates, closures, and security features like Friend Walk — a virtual walk-home service that allows a friend or Dal Security to watch your progress.


Dal Mobile brings campus to your fingertips and enables you to connect with the Dal community: Stay on top of your events, classes and schedule, and get notified of important dates and deadlines. Make friends, ask questions, and access campus resources at any time.