A pair of Dalhousie alumni have been selected to receive McCall MacBain Scholarships this year. They are among 20 Canadians to receive the widely coveted award, Canada's comprehensive, leadership-based scholarship for master's and professional studies.
Caleigh Wong (DipEng'22, BA'22), a graduate of Dal's International Development Studies program who also earned a diploma in civil engineering during her time at the university, and Chantel Findlay (BSc'21), a neuroscience grad, were chosen from a pool of nearly 700 Canadian applicants.
The program, based at McGill University in Montreal, brings together students who strive to create positive change in their communities through engaged leadership. Applicants are judged on a variety of factors, including character, community engagement, entrepreneurial spirit, academic strength, intellectual curiosity, and leadership potential.
"We are thrilled to learn that Caleigh and Chantel are recipients of the prestigious McCall MacBain Scholarship," says Frank Harvey, president and vice-chancellor of Dalhousie (acting). "Both have distinguished themselves in their studies and in their commitment to their communities. They will benefit tremendously from the generosity of John and Marcy McCall MacBain and the impact that the McCall MacBain Scholarship will have in their lives as future leaders." 
Five Dal students and alumni have received the scholarship in three years. Caleigh and Chantel join last year's winner, Anna Gaudet (BA'22), and Fatima Beydoun (BA'21) and Caroline Merner (BA'21), who received the award in 2021.
Recipients receive full funding for tuition and fees, a living stipend of $2,000 a month, connections with mentors, and the opportunity to participate in an intensive leadership development program.
Learn more about Caleigh and Chantel below:

Creating change from the inside out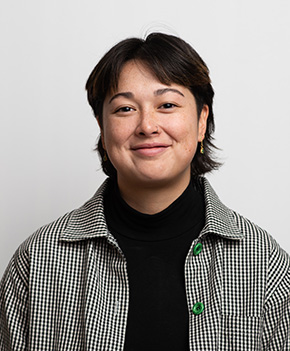 Caleigh Wong chuckles as she recalls the first round of McCall MacBain interviews. She was visiting her dad in Malaysia, where she lived until she moved to Kelowna, B.C., with her mom at age 11, and had to join the interview virtually.
"I was sitting there at two in the morning in my business casual on my webcam," she says, explaining the rather dramatic time difference between her and the interview committee.
Even at such a late hour, Caleigh says she enjoyed getting to meet some of the others also attending the first round online. And so when the second set of interviews rolled around and she was able to attend in person in Montreal, she got to immerse herself in the experience even more intensely. "Regardless of whether I got it or not, I remember when I was there thinking this will be an experience I remember forever."
Caleigh plans to study political science at McGill and will take up a fellowship with the Centre for International Peace and Security Studies, where she'll focus her research on ways Canada can improve its diplomatic processes. 
"Eighty per cent of peace agreements fail within five years," says Caleigh, who is currently a public policy intern at the Institute of Public Administration of Canada. "We know that women make peace more enduring, more likely to be agreed upon, yet we haven't actually questioned the structures of the diplomacy process that were founded and continue to be dominated by men."

Caleigh's academic interests and outlook overlap in many ways with her broader advocacy efforts, many of which emerged during her time as a Dal student and reservist in the Canadian Armed Forces from 2017-2022. Five years of service — including a year-long deployment as part of a NATO mission in Eastern Europe during a break from her International Development Studies and Engineering programs at Dal — brought her deep inside one of Canada's largest bureaucracies. The experience opened her eyes to some of its cultural challenges such as sexism, homophobia, and racism. She served as her unit's ethics officer, educating fellow soldiers about discrimination, and later served as a junior research fellow for the NATO Association of Canada's Women in Security Program.
Meanwhile, in her civilian life, Caleigh had also became increasingly involved in advocacy around several issues, including anti-Asian racism. She led a petition calling for the establishment of a course on anti-racism in B.C. high schools that gained 10,000 signatories and led to the creation of a committee for curricular input on the issue. And she joined forces with four other women of Asian descent she met at a Daughters of the Vote conference in Ottawa one summer to create the Asian Resilience Collective Canada. Last fall, the non-profit released ARCMag, a self-published collection of personal essays and artwork on a range of topics surrounding racial resilience and the Asian-Canadian experience.
Pushing for change both from within organizations and from the outside also led Caleigh to a bigger realization: that advocacy movements need to be willing to directly engage with organizations rather than just confront them.
"You need people who are willing and able to bridge that gap and engage with people both on the inside and outside who are both fighting for the same movement," she says. "Otherwise, it is such a disadvantage to the greater cause."
Putting people first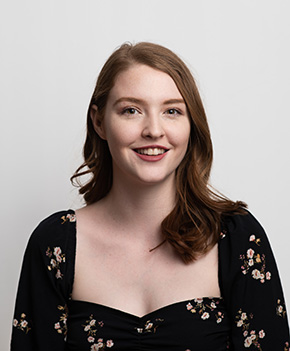 Chantel Findlay of Halifax counts herself among the many people hoping to help remake Canada's health-care system in the years ahead.
The recent Dal neuroscience grad's interest in health care first began a decade ago when her paternal grandmother, who raised her, was diagnosed with fibromyalgia. There wasn't a lot known at the time about the painful neurological disorder or what causes it, and Chantel was often along for the ride as her grandmother participated in research trials. The experience left her with a keen interest in understanding the human brain and nervous system, which she did later as a student in Professor Aaron Newman's neurocognitive imaging lab at Dal.
"I have a lot of pride being a Dalhousie alum," she says. "Dalhousie helped build the foundation for my love of academics and higher education, and I attribute my desire to continue exploring the healthcare world and apply my knowledge through critical thinking and appraisal to the skills I learned from Dal."
As a child, Chantel was a regular at her local Boys and Girls Club in Halifax. She would go there before and after school to escape her sometimes stressful home life, where she felt she had to take on the role of adult at times. Chantel stayed connected with the organization as she grew older, taking on a junior leader role and, later, positions as a summer camp and youth program coordinator. She calls it a "full-circle story."
"That was my place to go and just be a kid for a couple of hours," she says. "It really touched me as a child, and I knew I wanted to give back in that way."
Chantel's commitment to helping people only grew stronger in the years ahead. At Dal, she managed public relations for a student society providing live music in seniors' homes and hospitals and volunteered with Kids Help Phone. Now, she volunteers at the Teddy Bear Hospital in Montreal, where she has spent the last eight months as a qualifying-year student at McGill's Ingram School of Nursing.
With her McCall MacBain Scholarship in hand, she'll enter the Master of Science (Applied) in Nursing at McGill this fall with an eye on further developing an expertise in global health principles and putting her people skills to work in service of health care.  
"With Nursing, I really want to get into the policy side of things, but I'm coming at it from a different angle," she says. "Instead of studying policy and applying it from the top down, I want to bring the voices of the healthcare providers working on the ground into the policy discussions."
Dal student wins entrance award

Francesca Sivilotti (BA'23), a student currently wrapping up the Law, Justice & Society program at Dal, earned a Regional Award from the McCall MacBain Scholarships for her upcoming studies. It's one of 96 entrance awards offered by the McCall MacBain Scholarships and McGill University ranging from $5,000 to $20,000 each to top candidates who were not selected for the main cohort. 
Applications for next year's McCall MacBain Scholars cohort will open in June 2023 for September 2024 admission. Learn more.