Dalhousie plans to hire five Black scholars in the coming months as part of an ambitious recruitment initiative that promises to strengthen key research and teaching priorities at the university.
Recruitment for individual positions in the Faculties of Arts and Social Sciences (FASS), Management, Science, Health as well as the Schulich School of Law are all taking place over the winter term.

The project supports Dal's effort to move the needle on the inclusion of Black people on campus by increasing the number of faculty members from this group in five different areas of research and expertise at the university.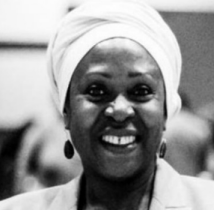 Dr. Afua Cooper, a professor of Black Studies in FASS and key advocate for the hiring initiative at Dal, says she's thrilled to see one of the key recommendations of the Lord Dalhousie Report come to fruition.
"As one of the initiators of this endeavour to bring more Black faculty to campus, I feel satisfied that years of hard work is finally coming to pass," says Dr. Cooper, who led the scholarly panel that produced 2019's Report on Lord Dalhousie's History on Slavery and Race.
"This cluster hire will go a long way to strengthen the Black professoriate at Dalhousie, address issues of anti-Black racism in the pedagogy, and help to advance our EDI goals. I am super-thrilled."
The initiative supports commitments laid out in Dal's Strategic Plan and the recently released Employment Equity Plan, including taking decisive action and employing creative approaches in the recruitment, retention, and advancement of Black scholars.
The cluster hire also comes at a time of growing momentum across Canada for such initiatives. Last fall, Dal joined more than 40 other Canadian post-secondary institutions in signing the Scarborough Charter, a national document that laid out a series of concrete actions — including cluster/cohort hiring — that institutions could take to reduce barriers to entry for individuals of Black or African descent.
Recommended reading: Dal joins 40+ post-secondary institutions in Canada in signing the Scarborough Charter
Greater depth, more strength

The scholars hired as part of this initiative will be instrumental in advancing some of Dalhousie's recent academic initiatives. For example, they may contribute as Fellows of the Black Studies Research Institute (BSRI) and as professors in our established minor and emerging interdisciplinary Major and Honours programs in Black and African Diaspora Studies (BAFD).
"This is another example of Dalhousie's commitment to move from rhetoric to meaningful concrete action outlined in the Scarborough Charter," says Dr. Theresa Rajack-Talley, Dal's vice-provost, equity and inclusion. "It is a creative and decisive action for transformative change."
She says linking the hires to the BSRI and the BAFD is an innovative approach to retention as Black faculty members will not be isolated across campus.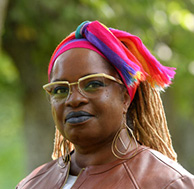 Dr. OmiSoore Dryden, BSRI's founder and interim director and the James R. Johnston Chair in Black Canadian Studies in the Faculty of Medicine, says the BSRI will offer a range of exciting opportunities to the new scholars.
"The Black Studies Research Institute is rooted in interdisciplinary and transdisciplinary analysis, African Nova Scotian and Black diasporic inquiry, and exploration, and with a central focus on science, technology, engineering, mathematics, and medicine," she says. "Uniquely positioned in the Atlantic, the BSRI will have local, national, and international impact."
Dalhousie's location in a province with more than 50 African Nova Scotian communities offers a rich cultural backdrop for the new scholars and could provide unique opportunities for academic projects as well as for connecting campus with community. 
"Dalhousie has an extraordinary group of Black and African Nova Scotian faculty and staff," says Dr. Kim Brooks, Dal's acting provost and vice-president academic. "We're enormously excited to be adding to that strength with this set of hires."
Click here for more information on the program and positions available.