WELCOME TO THE NEW JAMES R. JOHNSTON CHAIR WEBPAGE
Black Blog is live... focusing on Black Studies, Black Med Education, Black Health, Black life, Black research, and Black issues... read more

KEEP UP WITH THE CHAIR
Where's the Chair?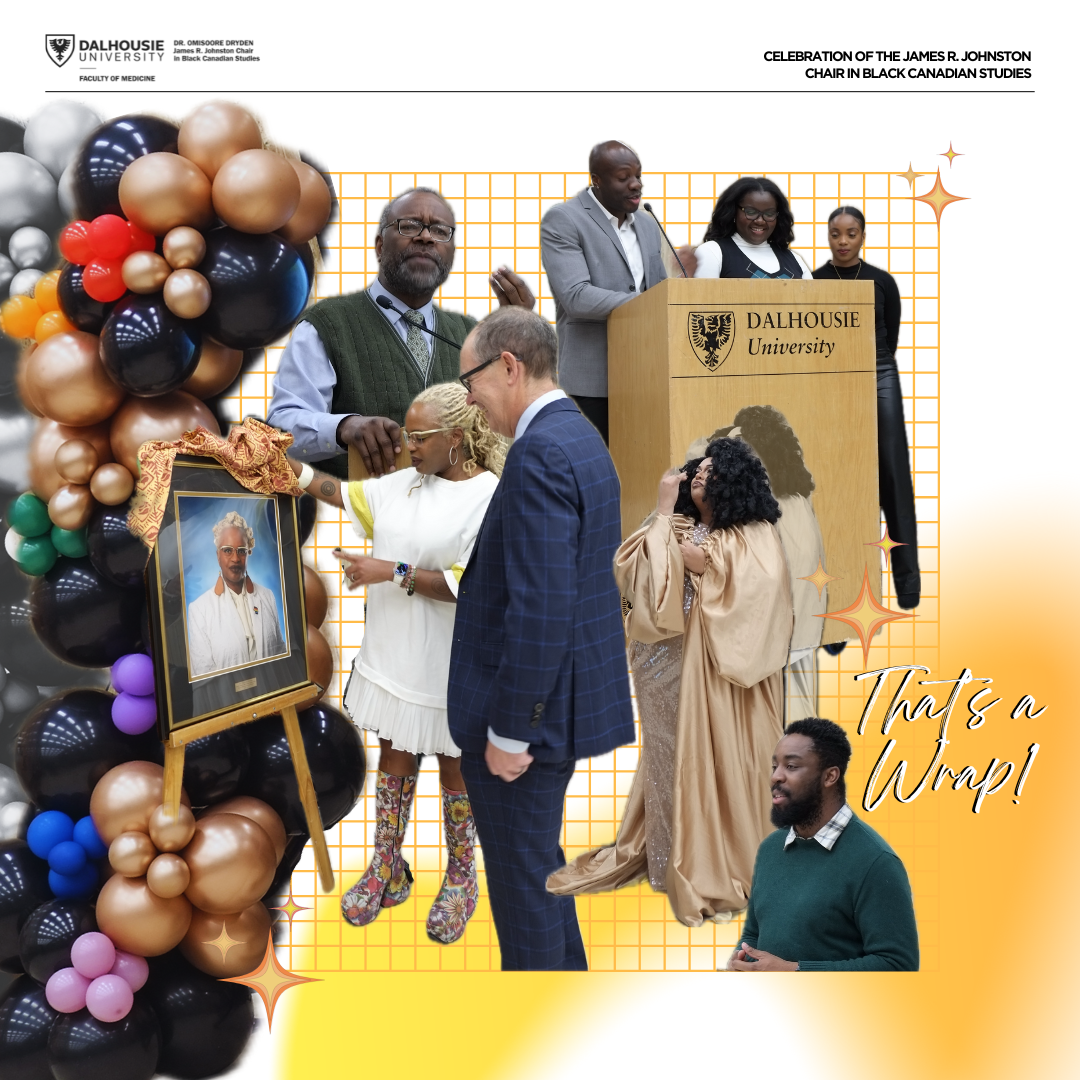 ---
JRJ Chair Chat
JRJ Chair Chat provides an opportunity for Black medical students, Black students in Health professions (medicine, dentistry, nursing, pharmacy, etc.), and Black Graduate students (across disciplines) to gather.
Join Dr. OmiSoore Dryden, the James Robinson Johnson (JRJ) Endowed Research Chair in Black Canadian Studies at the upcoming #JRJChairChat!
Program of Work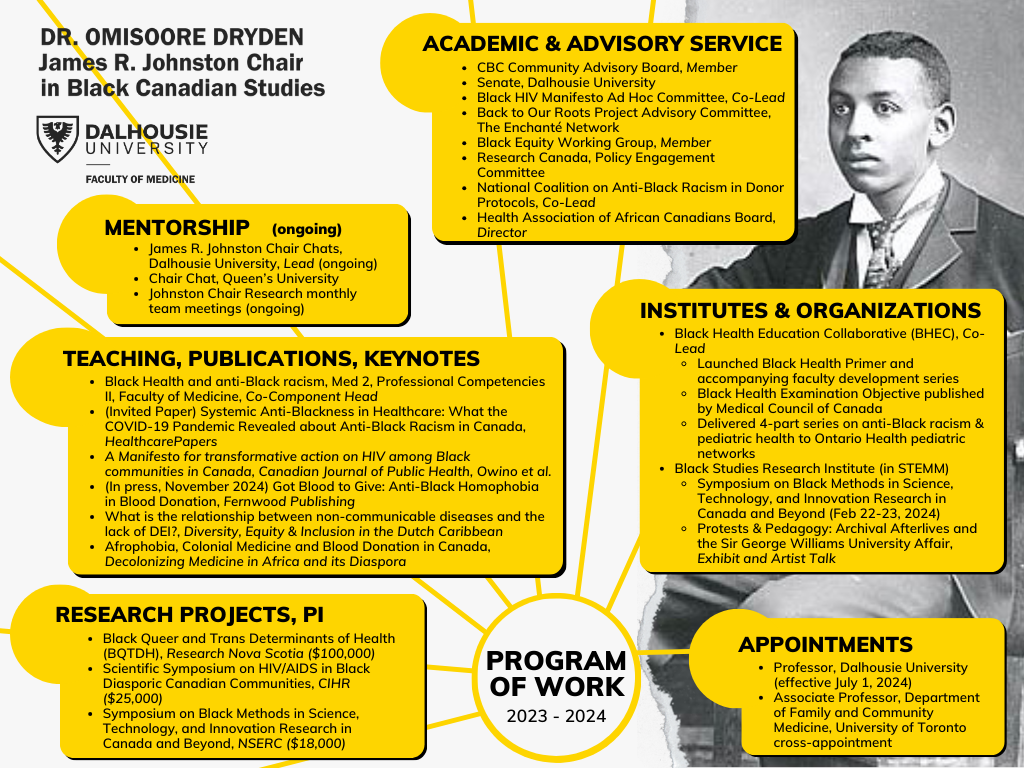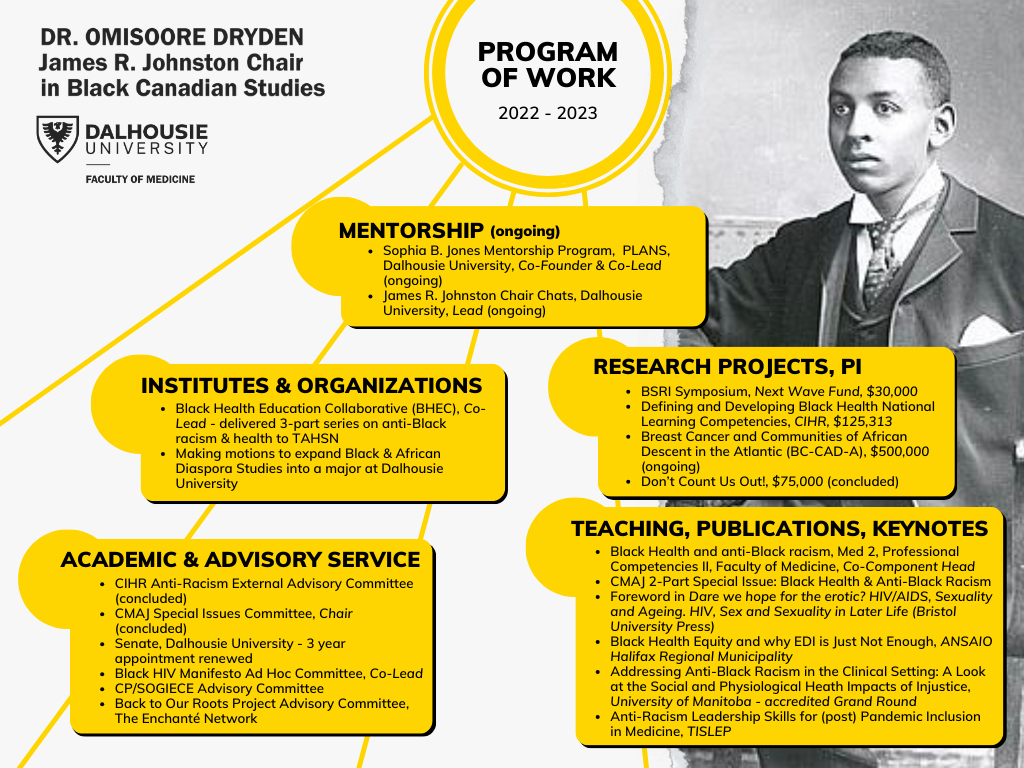 We're Hiring!
Dr. OmiSoore Dryden is hiring for several positions on research projects. Check out the available positions and job descriptions:
To apply, please submit the following to JRJadmin@dal.ca with the appropriate subject line (see each job description).
Resume or CV
Cover letter
To be considered for these positions, individuals must self-identify as African Nova Scotian, Black Nova Scotian, Afro-Indigenous, African, Caribbean, and/or Black and clearly state this in their application.
Reach out to JRJadmin@dal.ca with any questions.