WELCOME TO THE NEW JAMES R. JOHNSTON CHAIR WEBPAGE
Black Blog is live... focusing on Black Studies, Black Med Education, Black Health, Black life, Black research, and Black issues... read more

James R. Johnston Anniversary Celebration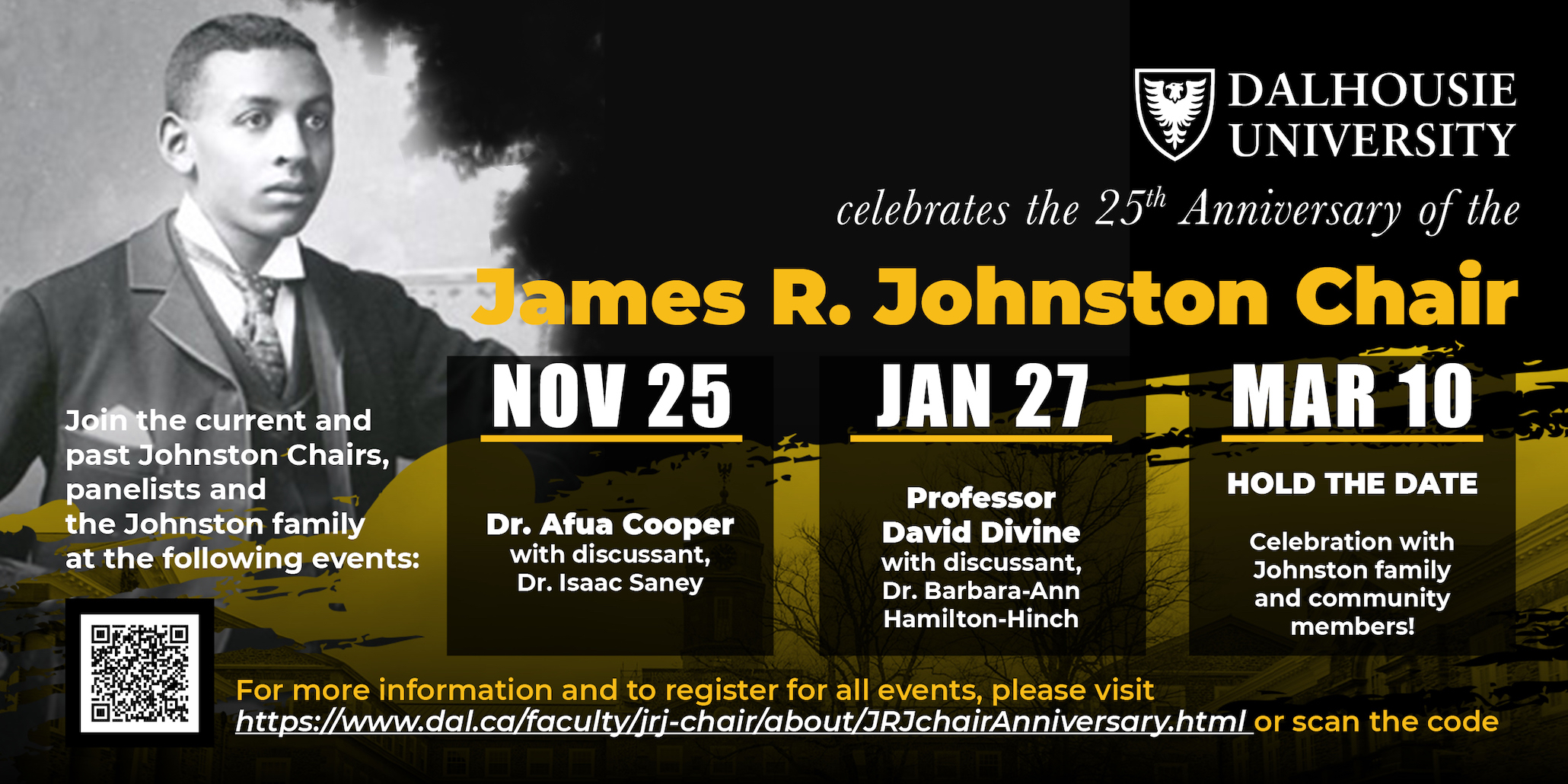 Dal's James R. Johnston Chair in Black Canadian Studies celebrates 25 years of scholarly impact... A quarter century ago, Dalhousie made history when it became the first university in Canada to create a dedicated academic position devoted to Black Canadian Studies.
Since then, the four scholars who have held the James R. Johnson Chair in Black Canadian Studies — including current Johnston Chair, OmiSoore Dryden — have carved out a unique and lasting impact in the field through their work. Read the full article by Matt Reeder for Dal News (January 26, 2022).
WHERE'S THE CHAIR?
CTV's Your Morning delivers original perspectives and unique insights into the headlines of the day. Click to watch Dr. Dryden and Ben Mulroney talk about Dr. Dryden's work fighting systemic racism in Canada's healthcare system, and blood donation barriers for LGBTQ2S+ men.
---