About

The James Robinson Johnston Chair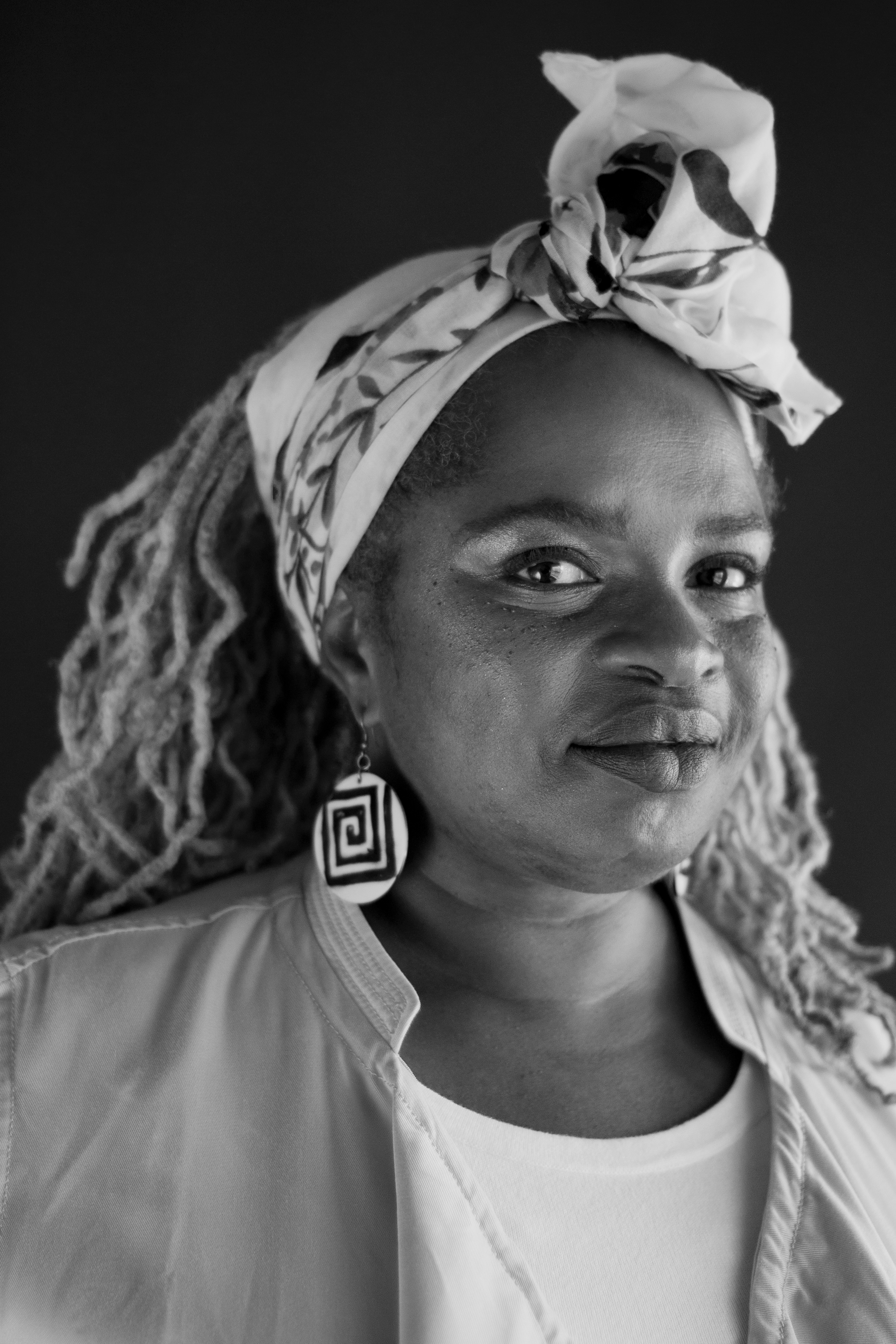 Dr. OmiSoore Dryden, PhD is the fourth James R. Johnston Chair in Black Canadian Studies and the first queer person to hold the Chair. Now located in Dalhousie University's Faculty of Medicine (for the first time), Dr. Dryden is also an Associate Professor in the Department of Community Health & Epidemiology.
Dr. Dryden engages in interdisciplinary scholarship and research that focuses on Black persons of marginalized genders, and HIV vulnerability within in Black communities (African, Caribbean and Canadian), systemic/structural issues that affect health and well-being, including experiences with blood donation in Canada, medical education, and Black health curricular content development.
Dr. Dryden has pioneered research that seeks to identify the barriers Black gay, bisexual, and trans men encounter with donating blood and the blood system in Canada; #GotBlood2Give. She also conducts community-informed research that investigates culturally sensitive approaches to health promotion for Black communities in the Canadian province of Nova Scotia. Her current focus is on the COVID-19 pandemic, as well as a focus on the development of a Black Nova Scotian Community Population Health Registry (CPHR) in order to provide reliable population health information for Black people in Nova Scotia.  
Dr. Dryden is a content expert and Associate Scientist with the Maritime Strategy for Patient-Oriented Research (SPOR) SUPPORT Unit (MSSU). In that capacity, Dr. Dryden provides guidance on Canadian Black Health metrics needed to inform the development of health policies and improve the health care system, this specifically focuses on survey data and demographic information, determinants of trust, sexual health and qualitative data collection and analysis. She is a Researcher-In-Residence and has affiliation with the African, Caribbean, and Black Program Science Scholars Lab, at the Ontario HIV Treatment Network, which is under the direction of Dr. LaRon Nelson, Associate Dean for Global Affairs & Planetary Health Independence Foundation Professor and Associate Professor of Nursing at Yale University. To this study, Dr. Dryden provides content expertise in HIV susceptibility and health disparities among Black persons and other marginalized groups in Canada. Dr. Dryden also provides insight to vulnerability among marginalized genders and considerations for cultural contexts in health seeking behaviors.
Dr. Dryden is the co-president of the Black Canadian Studies Association and is a board member of the Health Association of African Canadians and provides supports to the newly founded (August 2020) Black Physicians of the Health Associations of African Canadians (BP@HAAC)