JRJ Chair Anniversary Celebration
30th Anniversary of the Johnston Endowment
25th Anniversary of the appointment of the first Johnston Chair
Join Dr. OmiSoore Dryden, James R. Johnston Chair, Faculty of Medicine, as she hosts the following lecture/lecture series/events: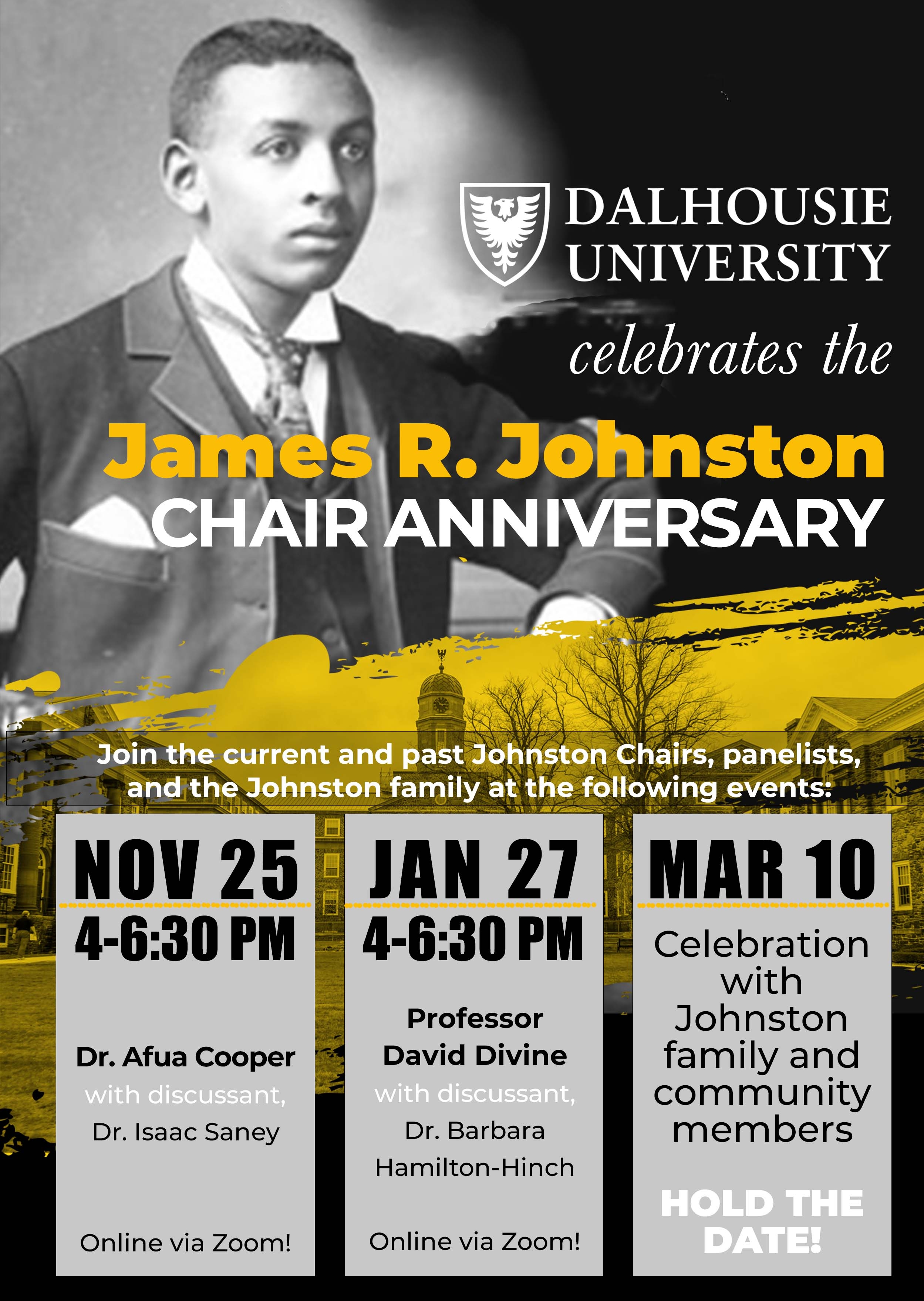 DISTINGUISHED LECTURE WITH DR.COOPER POSTPONED!
---
Building Black Canadian Studies: My Tenure as the James R. Johnston Chair in Black Canadian Studies
The James R. Johnson Chair Distinguished Lecture, hosted by Dr. OmiSoore Dryden and featuring Dr. Afua Cooper with Dr. Issac Saney, originally scheduled for this Thursday, November 25 has been postponed with hopes to reschedule the lecture during the winter term.
We will notify you of a new date for the event as soon as possible. Thank you for your continued support and we hope to see you at our events in the near future!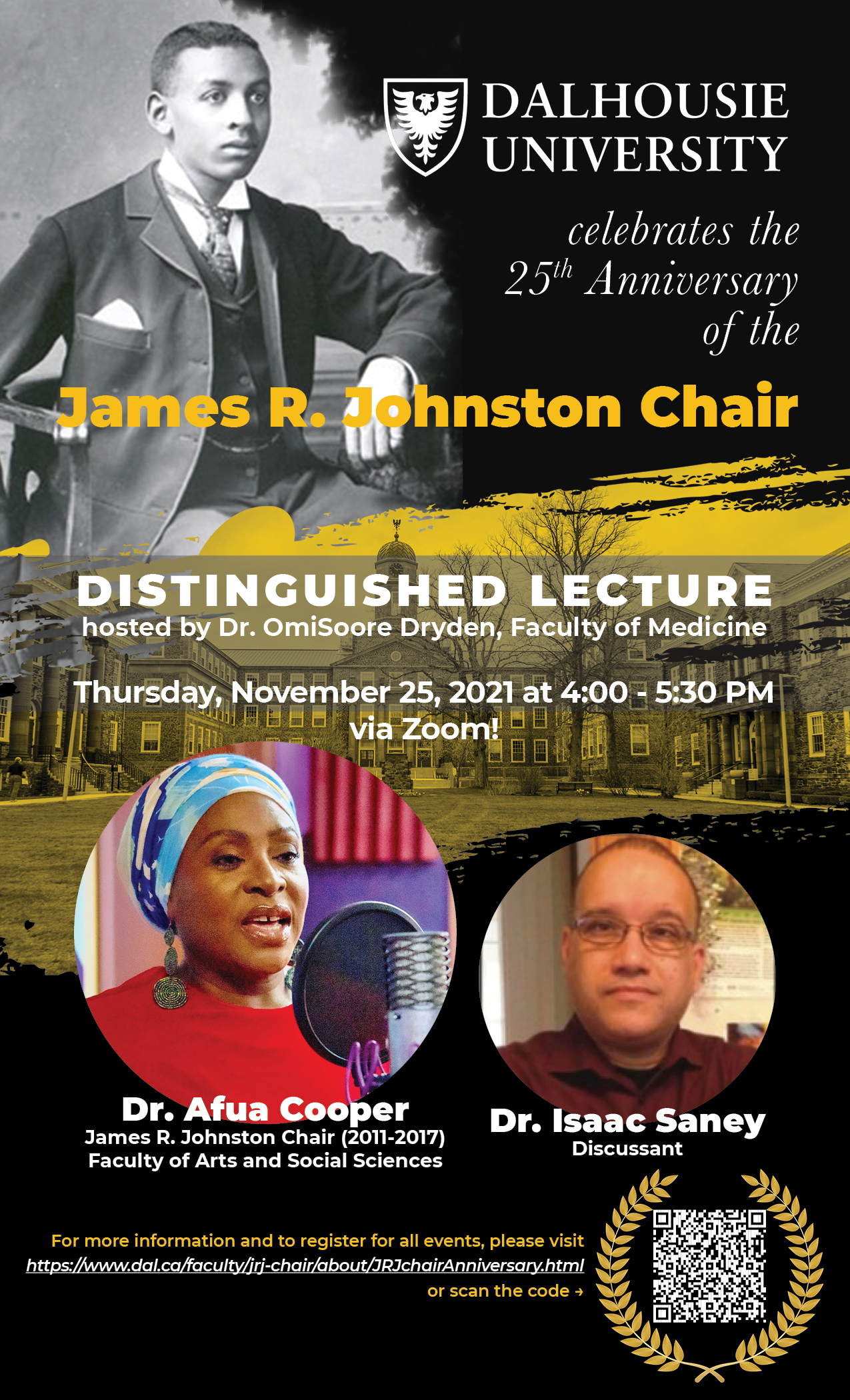 DISTINGUISHED LECTURE: January 27 @ 4PM via Zoom!
---
Talking to 'Others' from within my Authentic Self
Distinguished Lecture by Professor David Divine, past James R. Johnston Chair (2005-2009), James R. Johnston Chair, Faculty of Health Professions (now the Faculy of Health), with discussant, Dr. Barbara-Ann Hamilton-Hinch.

CELEBRATION WITH JOHNSTON FAMILY AND COMMUNITY: March 10 @ 6PM
---
SAVE THE DATE - MAR 10/22

Celebration reception with Johnston family and community. Further details to be announced. Stay tuned!

To attend, contact jrj-chair-admin@dal.ca