Current Chair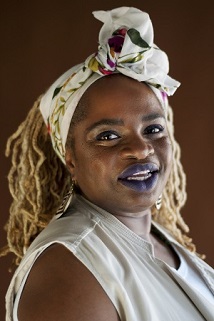 Dr. OmiSoore H. Dryden has been named Dalhousie's James Robinson Johnston Chair in Black Canadian Studies. The Chair will be located in the Faculty of Medicine's Department of Community Health and Epidemiology. The six-year appointment is effective May 1st, 2019.
Dr. Dryden is an interdisciplinary scholar working at the intersections of health science, social science and humanities. She earned her PhD in Social Justice Education from the Ontario Institute for the Study of Education and the University of Toronto, where her dissertation examined how blood donation rules discriminate against certain populations. She has served as an assistant professor and Chair of the Women's, Gender, and Sexuality Studies Department at Thorneloe University (Ontario) and as a visiting professor in the Faculty of Community Services at Ryerson University.

Dr. Dryden's research has been published in various peer-reviewed journals and books. She has been a Researcher-In-Residence with the Ontario HIV Treatment Network, and has received research grants from Canadian Blood Services and the Public Health Agency of Canada.

Dr. Dryden will help the Faculty of Medicine strengthen Dalhousie's institutional priorities to enhance diversity, foster community outreach, and build a health research mandate that is collaborative, interdisciplinary and nationally recognized.
For further details, please read the Dal Med News story on Dr. Dryden's appointment.
For more information about Dr. Dryden and her work, please visit her personal website.