The following message was shared with students, faculty and staff via email on Friday, September. We are re-posting it here on Dal News so its reminders can be available online for everyone.
This fall, our Dal community is coming back together again. Whether you're coming back for the first time or have been on campus throughout the past year, we all have a role to play in creating a safe, supportive learning and work environment.
That means following university and Public Health guidance designed for our shared safety. It means appreciating that we've all had different experiences this past year, which may impact how we feel about returning to campus this fall.  And it means being kind, considerate and compassionate towards one another.
Here are seven of the most important things for you to know about health, safety and community this fall.
1. Testing and vaccination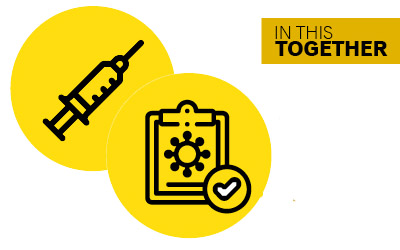 The most important thing you can do to keep yourself and others safe is to get fully vaccinated against COVID-19. If you can't get vaccinated or choose not to, it's even more important to get tested regularly.
That's why Dalhousie is requiring all students, faculty and staff to disclose their vaccination status through Campus Check, a secure web portal beginning the week of Sept 7. Anyone who is not fully vaccinated (or who is unable to be vaccinated/chooses not to disclose) will be required to undergo COVID testing twice a week.
Students, faculty and staff can now upload their proof of vaccination through the Campus Check process. You can also learn more about on-campus vaccination clinics and rapid testing. Even if you're fully vaccinated, being tested regularly is an easy way to help protect your health and the health of our broader Dal community.
2. Wear your mask indoors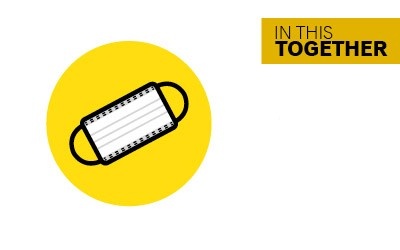 Masks are an easy, effective way to help prevent the spread of airborne illness, including COVID-19. That's why Dalhousie is asking everyone to continue to wear non-medical face masks in indoor common spaces this September as a measure for everyone's shared safety and comfort.
Spaces where you should wear your mask include residence buildings, classrooms and lecture halls, hallways and lobbies, shared washrooms, library common spaces, athletics facilities, and shared meeting spaces. Masks can be removed while eating or drinking (similar to in restaurants), for short intervals to clean eye glasses, etc. An instructor lecturing in a classroom may remove their mask if 6 feet (2 metres) of distance from all others can be observed.
More information can be found on our safety FAQ page
3. Be respectful of other people's space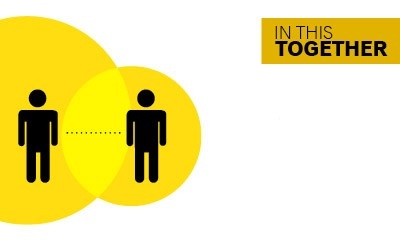 We've gotten used to keeping a safe "social distance" between one another this past year. And while you won't see much in terms of formal distancing requirements on campus this fall, or many examples of the kinds of arrows and barriers you've grown accustomed to, we're asking everyone to continue being respectful of one another's space.
So avoid getting too close to others in hallways and other indoor spaces. If you need to hang out somewhere between classes or meetings, try to do so outside whenever possible. Enter and exit classrooms in an orderly manner — and avoid lingering in common areas as much as you can. (Outside some larger classes, you may see some crowd control signage or barriers to help this process.)
4. Campus ventilation systems have been reviewed and improved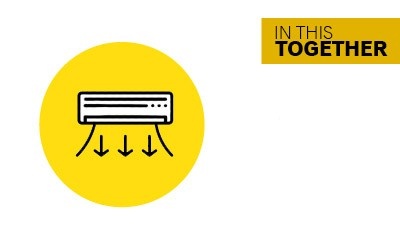 Some of the most important work we've done this past year is work that most people will never see, and which doesn't require any action on your part.
Dal's Facilities and Environmental Health & Safety teams have reviewed ventilation in every learning space (600+) and more than 125 research labs and spaces across campus, with improvements made where required. This work has been guided by current engineering best practice, as well as with COVID-19 guidance from specific ventilation and facilities groups such as ASHRAE (American Society of Heating, Refrigerating and Air-Conditioning Engineers), APPA (North American Educational Facilities Professionals) in accordance with current Public Health guidelines. Put together, this work ensures our community can have significantly greater confidence in the quality of airflow in shared campus spaces. Read more about the ventilation review process on Dal News.
5. Keep up good hand-washing habits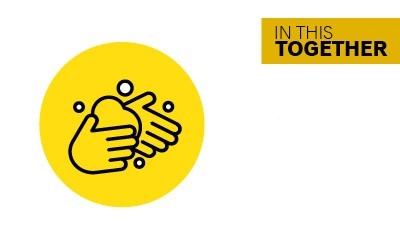 We've all picked up some good habits this past year — and one of the most important ones is washing our hands regularly and thoroughly. We ask everyone to keep doing so this year — with soap and water in washroom spaces, or with the hand sanitizer available in 700+ dispensers across our campuses.
While you're keeping your hands clean, we'll be doing the same for campus spaces and surfaces — continuing a high standard of cleaning this fall, particularly focused on common touch points and spaces.
6. Stay home if you feel unwell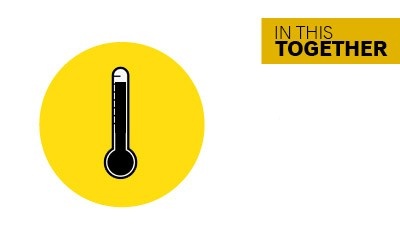 Of all the lessons we've taken from this past year, this might be the most important of all — that no class, work or meeting is worth getting other people sick. If you're not feeling well, stay home.
If you experience symptoms of COVID-19 — including a cough (new or worsening) or a fever — you should complete a COVID-19 self-assessment (Nova Scotia link here, New Brunswick link here) and schedule a COVID-19 test through the province. If you are ultimately diagnosed with COVID-19, follow all guidance you receive from Public Health. COVID cases among staff and faculty should also be reported to Accessible Employment (accempl@dal.ca). Students should seek guidance from their health-care provider as needed and/or contact Student Health and Wellness on both the Halifax and Truro campuses for support. Also ensure you follow your instructor and/or program's policy to supporting student illness and missed classes.
We also know that some of you may have moments of stress or anxiety with our broader return to campus this fall. If you're struggling, reach out for help. For students, same-day counselling appointments are available Monday-Saturday through Dal Student Health & Wellness. Appointments can be booked online or by phone 902-494-2171. You can also access 24/7/365 telephone and texting counselling through Good2Talk. Good2Talk is an anonymous, confidential telephone counselling available to all Dalhousie Students. To access, call 1-833-292-3698 or text GOOD2TALKNS to 686868. In Truro, you can make an appointment or drop by Health Services in the Dairy Building. Faculty and staff can access resources through the Employee and Family Assistance Program. And if you are in crisis, you can always call 902-429-8167 or 1-888-429-8167 to reach the Mental Health Mobile Crisis Team, 24 hours a day, 7 days a week.
7. Being a good neighbour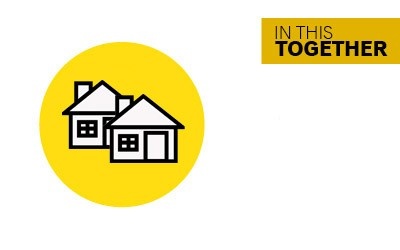 Dalhousie is committed to being a good neighbour and we have the very same expectations of our students, faculty and staff. We're counting on everyone to share the responsibility for keeping our Dalhousie community, and surrounding communities, safe and healthy.
Dalhousie students living off-campus are recognized as independent adult citizens and are subject to laws of the Province of Nova Scotia. Dalhousie provides opportunities for students to connect in ways that are safe, respectful and follow all provincial health guidelines. If you're a student who's calling Halifax or Truro home for the first time, we encourage you to introduce yourself to your neighbours and to become familiar with city by-laws. Remember that guests to your home are your responsibility, and that disobeying the law can result in fines and charges.
More information on our safety plan (including FAQs) can be found on the COVID-19 Updates and Information website.
Please look out for one another in the days and weeks ahead. We've gotten through the past year by working together even though we've been apart. Let's keep that same focus on our collective health and safety as we bring our community back together again this fall.