Nova Scotia is in the midst of a general election that has seen the leaders of the main political parties vie for votes as they criss-cross the province, promoting their visions for everything from health care and education to infrastructure enhancements and clean tech.

Some candidates, however, are also having to contend with questions about behaviour from both their recent and distant past.

Following inquiries from media, Premier Iain Rankin revealed that when he was in his 20's he had two convictions for driving under the influence, with one conviction being overturned on appeal. A Progressive Conservative candidate faced questions over comments she posted online several years ago that appeared to threaten cyclists. More recently, Liberal candidate Robyn Ingraham ended her campaign after revealing photos of her surfaced online. She claims the party knew they existed, but at the last minute reversed its decision to let her run.

Scott Pruysers is an assistant professor in the Department of Political Science whose research focuses on Canadian politics and political psychology. We spoke with him about the history of candidates' past behaviour becoming part of the electoral narrative.

What is the brief history of using candidates' past behaviour to influence their current political pursuits?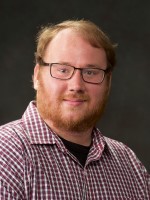 All major political parties, federally and provincially, rigorously screen potential candidates before giving them the 'green light' to officially contest a local nomination. This has been going on for decades and in this regard, it is not new or uncommon. Individuals seeking to contest a party's nomination must complete a comprehensive nomination package that requires they disclose detailed personal information (including consenting to credit and criminal record checks). Increasingly, parties are particularly concerned with the online activities (especially social media) of potential candidates. Parties now routinely ask candidates to provide all social media handles (including any under pseudonyms) and candidates may be required to either provide passwords or "friend" / "follow" a central campaign official so that they can do a deep dive into the candidate's past online activity.

What are some of the more memorable instances of this phenomenon affecting or derailing a politician's career?

In most instances, we never hear about the aspiring candidates who have been screened and denied the ability to contest a local nomination. Parties aren't required to publicly justify their decisions, as they act as private entities in this regard and have full autonomy over deciding who will and will not be able to carry the party's banner in the general election. As such, when they deny access, would-be-candidates have little recourse. Nonetheless, there are a few cases each election in which a candidate that has been successfully nominated has to withdraw, or at very least is heavily criticized, due to past indiscretions. One of the more publicized instances comes from the 2015 federal election. During the campaign, video footage showed a Conservative candidate, who was a service technician, urinating into a coffee cup and then dumping the contents into a sink. Titled "peegate" on social media, the candidate, and the party, were ridiculed to the point where the candidate was dropped by the party.

Is it fair (or fair game) to mine a political candidate's past for questionable conduct?

Political parties not only carefully screen their own candidates (and potential candidates), but they also engage in considerable opposition research. Party staff spend countless hours in an attempt to dig up dirt on their opponents, and this has only been magnified in the contemporary era where each of us now leaves a considerable digital footprint to be mined. Controversial comments made on social media (often many years old) are now a political goldmine and feature in every election campaign. Whether it is a good thing that parties employ staff to engage in opposition research is debatable. While it is important that voters know about the people who are vying for their vote, the deeply personal scrutiny that accompanies political candidacy may prevent otherwise qualified individuals from stepping forward to run for office.

How much influence do these types of incidents have on their careers?

These decisions have tremendous implications for an individual's political career. Independent candidates, those without a party affiliation on the ballot, simply don't get elected in Canada. Since party labels were first listed on ballots in 1972, only 11 independent candidates have been successful in their electoral bids, and just three of these were non-incumbents. So, if you want to have a seat in the legislature, you need to go through a political party first. Parties are therefore the essential gatekeepers to elected office. If a candidate is denied the ability to contest a party's nomination, the chances that they can win as an independent are nearly impossible. And if a would-be-candidate is denied the ability to contest the nomination, it is very unlikely that the party will reverse its decision in the future (or that another party would 'take a chance' on them). Parties are trying to manage their brand and minimize controversy. In this regard they are relatively risk averse.

What do you make of what you've seen in the Nova Scotia campaign with regard to this issue?

The Nova Scotia Liberals, of course, have come under significant fire recently for dropping Robyn Ingraham as their candidate in the district of Dartmouth South. The reason? She had previously taken 'boudoir' photos, which she was forthcoming about during the candidate screening process. As many have argued, it is rather hypocritical of the Liberals — whose party leader provincially has been convicted of impaired driving, and whose leader federally has been pictured wearing blackface — to sideline a candidate over something so mundane. In trying to prevent Ingraham from (possibly) becoming the story and taking attention away from the campaign, the party's decision to drop her has become national news. The Liberals are not alone. The PC candidate in the Annapolis riding has come under fire for comments she made on social media in 2018 where she joked about hurting cyclists. In this case, however, the Tories deemed that an apology was sufficient. As candidates have increasingly long histories on social media, this is something that parties will continue to struggle with going forward.