The Government of Canada announced on Thursday the 2021-2022 recipients of the Vanier Canada Graduate Scholarships — the country's most-prized award for PhD students valued at $50,000 per year for three years. Four Dalhousie students were among this year's winners, selected based on the potential impact of their research, academic excellence and leadership abilities.

"I'm so pleased to see this year's Vanier recipients, four exceptional scientists who are pushing the boundaries of their disciplines to improve the quality of our lives," said Marty Leonard, dean of the Faculty of Graduate Studies. "From brain and heart health to cancer research and improving the safety of our drinking water, the work of these researchers promises to make our world a better place."

This year's Vanier winners include PhD students Meghan Martin and Lindsey Power in the Department of Biomedical Engineering, Isobel DeMont from the Department of Civil and Resource Engineering (Environmental Engineering program), and Sarah Nersesian from the Department of Microbiology and Immunology.

We asked our Vanier Scholars to describe their groundbreaking research and the impact they hope to achieve.
Meghan Martin, Biomedical Engineering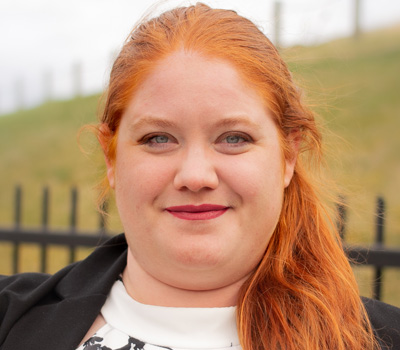 My Research

Did you know that we do actually have heartstrings? These tendon-like structures found on heart valves are called chordae tendineae and are important for the efficient function of our heart. Little is known about how these chordae tendineae are formed during fetal development or how they increase in number during adulthood. Interestingly, different pieces of our heart valves do not all seem to form in the same way — contrary to what we have known previously. My project will use mechanical and biological methods to examine how different structures in heart valves form and how this relates to changes in heart valves during adulthood.

My impact

In the short term, this work can create a better understanding of heart valve remodeling both in fetal and adult life. Long term, I hope for this research to lead to improved methods for treating diseases of the heart's valves.
Lindsey Power, Biomedical Engineering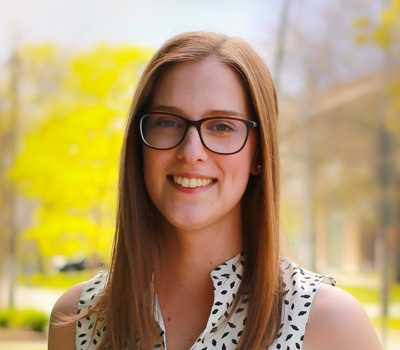 My research
My research uses a technology called Magnetoencephalography (MEG) that records electrical activity or "brain waves" from a person's brain using sensors on the surface of the head. For a long time, researchers believed that our brain waves had a constant rhythm that would only change if we moved or did a mental task. However, it has recently been discovered that these so-called "brain rhythms" aren't constant and instead occur as a series of random short bursts of brain waves. By looking at the length, strength, and number of these bursts, we can learn a lot about the brain. In my research, I am interested in what these bursts look like in different people and what part of the brain they are coming from. I am studying how brain bursts change as we get older and how the bursts are different between healthy people and people with brain disease.    

My impact
I am hopeful that my research will have an impact on the scientific and medical communities as it will provide new information about the processes involved in ageing and disease. The brain bursts that I am looking at in my research have already shown some clear changes with age and have shown promise as a marker for brain disease. Further exploring these bursts throughout my PhD work will continue to improve our understanding of the brain in healthy and disease states, benefiting both science and medicine. My research also involves a lot of development of new research tools and techniques that I hope will contribute to research efficiency within the neuroimaging research community.
Isobel DeMont, Environmental Engineering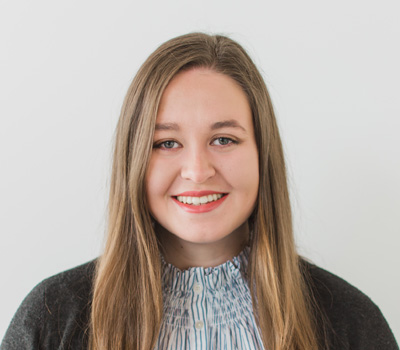 My research

Over the last few decades, there have been dramatic changes to the water quality in many lakes across Atlantic Canada - the most concerning change being more frequent and more intense algae blooms. The increase in blooms is often linked to climate change, and warming water temperatures present favourable conditions for a species of algae called cyanobacteria to thrive. Cyanobacteria can produce compounds called cyanotoxins, which are toxic to humans and animals. Unfortunately, many conventional drinking water treatment plants aren't able to effectively remove cyanotoxins. As such, if a cyanobacteria bloom were to occur in a drinking water source, the toxins may pass through the treatment plant and remain in the water sent to consumers. My research focuses on advancing drinking water treatment technologies to a state where they are effective at treating cyanotoxins and adaptable to the ongoing changes in lake water quality. I'm studying a process called advanced oxidation, where highly reactive chemical compounds called radicals are generated that quickly attack and degrade the cyanotoxins, producing water that is safe for consumers.

My impact

There are three primary ways in which I hope to be impactful with my research. First, I want to help utilities in Atlantic Canada upgrade and redesign their drinking water treatment plants so they can continue to provide clean and safe drinking water to their consumers. Secondly, I hope to advance the understanding of and promote the use of more environmentally friendly drinking water treatment technologies. The specific advanced oxidation process I will be investigating (ultraviolet light emitting diodes and chlorine) is more environmentally conscious than conventional ultraviolet lamps as they eliminate the use of mercury, which is an environmental pollutant. Additionally, the electrical efficiencies of ultraviolet light emitting diodes are expected to surpass those of mercury-based lamps. Finally, I hope my research will emphasize the importance of considering the effects of climate change in drinking water treatment plant design. To design sustainable and long-lasting water treatment plants, the implemented technologies must be adaptable to the impacts of climate change.
Sarah Nersesian, Microbiology and Immunology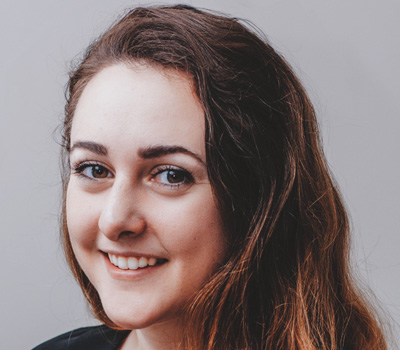 My research

Ovarian cancer is known as the silent killer because people with ovaries often can have the disease for a long time before it is detected. This delay makes treatment difficult: patients can undergo surgery, chemotherapy and radiation. These treatments are harsh and have many side effects. New treatments called immunotherapies work differently, aiming to boost or activate a person's immune system to allow them to fight cancer. These therapies are effective with lower toxicity and are quickly becoming a major pillar in cancer treatment. Unfortunately, though, existing immunotherapeutic strategies have not translated to successful approaches to treat ovarian cancer. We think that we need to better understand immune interactions with ovarian cancer to build better, more effective immunotherapies for ovarian cancer.

My impact

In the immune system, natural killer (NK) cells are an essential component that can identify and kill cancer cells. However, we don't yet understand how NK cells interact with ovarian tumours and how this impacts response to therapy. We think that the characteristics of NK cells will make them ideal as immunotherapies, but these ideas are just now being explored. My doctoral research project aims to answer how NK cells interact with ovarian tumors to inform better treatments for this type of cancer. By understanding the relationship of NK cells with ovarian tumours, I hope to identify new immunotherapies or figure out how to improve the ones that already exist to better treat ovarian cancer patients without the harsh side effects.