Canada's Conservative Party elected Erin O'Toole as its new leader this week, bringing a fresh face to the official opposition in Parliament and a new challenger to Liberal Prime Minister Justin Trudeau.
O'Toole is a former cabinet member in Stephen Harper's Conservative government, an armed forces veteran, and an alum of Dalhousie's Schulich School of Law. He spent his first few days as leader laying out his vision for Canada's economy coming out of the COVID-19 pandemic and took strides to describe himself as pro-choice and to declare his support for LGBTQ individuals — efforts, seemingly, to avoid the lack of clarity around these topics that many observers criticized O'Toole's predecessor for.

Lori Turnbull is the director of the School of Public Administration and an associate professor of Political Science at Dalhousie. She spoke to Dal News about O'Toole's successful campaign, his leadership style and what a federal election with him at the helm of the Conservatives could look like.
Mechanics of the voting process aside, what was it about O'Toole's campaign for the leadership that brought him to victory?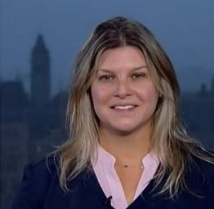 The mechanics of the voting process have a lot to do with it, actually. That's a lot of the story. But he also managed to do really well during a time when the campaign was forced to be mostly online. He and his team adjusted very well to social media as a mechanism for recruiting votes and donations. He managed to keep a lot of energy in his online campaign. He used Twitter as a very effective platform. In addition to the fact that it was a preferential ballot, I think he just figured out how to use the medium really well.

We'll need more time to figure out how that worked for O'Toole and who his supporters are and how old are they. One of the hardest things for the candidates this time around was keeping that momentum and getting the vote out and knowing that your supporters are there for you even when you can't do the usual church basement, spaghetti dinner kind of thing. Those things are huge in leadership campaigns and in any kind of election. Even as campaigns have gotten more sophisticated with digital technology and stuff like that, the candidates have always relied on the ability to knock on a door, go meet a crowd of people and build those face-to-face interactions. So trying to build trust with supporters online is a totally different exercise, but he seems to have managed to do that.

O'Toole campaigned for the Conservative leadership with a bit of a populist stance on certain issues. Taking that and his record in parliament into consideration, what do you expect his leadership to look like?

The campaign he ran, and he acknowledged this himself when he was asked about it, was that he was angry. He was very much focused on why we need to have, as he says, "less Trudeau." Not only was his messaging very much directed against Trudeau, but he took some shots at the other candidates in the race, too — I would say more than they did [at him]. The kind of campaign he was running, there was definitely a populist thread to it. There was this sense of "you're not getting the government you deserve, things could be better for us." And he started it off with this "Taking Canada Back" slogan, which I think raised a lot of eyebrows as people said, "well, where do you think Canada has gone?" At first, I wasn't sure if that message was going to resonate with people.
I think the person he was during the campaign was different than the person he was on Sunday at 1:30 a.m. when he was delivering his victory speech. He was much more positive, much more inclusive, much more about building a big tent. He was clearly speaking to people who would not normally vote Conservative or hadn't before or maybe hadn't voted before. The tone of his remarks was totally different. So this is something that I think any Conservative leader  and leaders in the past — since the parties were merged — have to figure out. Winning the Conservative leaedership is very different from winning the country.
So what does he have to change in order to make himself a viable candidate for prime minister, because the party obviously wants him to win? This is the first time apart from Andrew Scheer — whose leadership was short — that someone other than Harper has tried to lead the merged party. So I think we're still trying to figure out if this merged party at the federal level is a viable project if Harper is not running it.

With a confidence vote promised by the Liberal government this fall, O'Toole could have a chance at running for prime minister soon. If he somehow unseats the Trudeau government during a federal election, what are the key changes Canadians could expect?

Conservatives have different ideas around taxing and spending, first and foremost. I wonder what they'll do with things like child benefits and pensions. You know, one of the first things Trudeau did when he came in in 2015 was to change child benefits and change pensions. The Conservatives had just finished putting that in place and they topped it up before the election. So a program like that, I wonder how it might change under a Conservative government. I wonder how the social safety net could look different.

The other thing to consider is that the Liberal stamp on this stuff is going to be changed a lot by the fact that Chrystia Freeland has taken over as finance minister. She has a different approach to economics, wealth, growth, prosperity and equity than [Bill] Morneau did. Which is not meant as a criticism or endorsement of either of them; they are just different. I think she will swing to the left, which will leave a space for O'Toole to put forward a set of economic policies that are more fiscally conservative. So we could see in an election to very contrasting visions of what Canada is and how we should rebuild post-COVID.