For a poet and author, publishing a book is a major milestone. To publish 100 books is truly something else.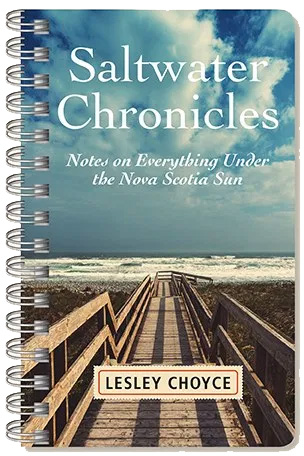 Lesley Choyce, a University Teaching Fellow in the Transition Year Program (TYP) and Creative Writing program in Dal's Faculty of Arts and Social Sciences, recently hit that century mark with the publication of Saltwater Chronicles. A memoir set by the sea on the North Atlantic coast of Canada. The book  follows the "adventures of the ambitious, idealistic, and brash young man (still alive and kicking inside Choyce) while the older man ahead beckons him forward with a mischievous grin."

Dal News recently spoke to him to learn more about his writing and teaching career and what inspires him.
What are the major influences for your writing?

It was surfing that brought me to Nova Scotia in 1978, where I settled into an old farmhouse at Lawrencetown Beach and started writing novels and poetry and soon started teaching at Dalhousie, making for the most perfect combination of activities.

Everything about the sea has influenced my work. Even lessons from surfing are powerful in professional activities. When you wipe out, you stay deep until the wave passes over, then surface, regain your board and dignity and paddle back out to the line-up and try again.

I'm originally from New Jersey, where I started surfing at 13. My move to Nova Scotia changed my life in many ways and, as soon as I settled here, I committed myself to becoming a better surfer, a better writer and teacher as well. So much about the province and the students I've encountered here in my many years of teaching has influenced my writing and who I am. I think I would have been a lost soul had I not found my home here in Nova Scotia. For some of us I think there is a true nexus of energy if we find our perfect geographical home and I was lucky enough to do so.

What does reaching this milestone mean to you?

Having published 100 books with a range of publishers big and small across Canada, I feel like one of the luckiest writers alive. I've loved writing ever since I was a kid and, like most every writer, I met with a fair bit of rejection early on — but I persevered. The biggest thrill is writing itself, so having been able to create from my life, my imagination and my research is enough to make me happy. Having been able to share what I've written with thousands of readers is a kind of bonus. It also means that I have a wealth of writing and publishing experience to share with my Dalhousie students in TYP and the Creative Writing program.

Of the 100 books you've published so far, are there any that particularly stand out for you? Or a particular genre you've realized you're more keen on writing?

In 1994 Goose Lane Editions published a literary novel of mine titled The Republic of Nothing which went through several editions and has been optioned and renewed for film adaptions over 20 times. In the minds of readers kind enough to say, they have told me it is "unique" and "memorable" and I even heard from some who moved to Nova Scotia because of the novel. However, the books that have sold the most and probably had the most personal impact on readers are the young adult [YA] novels where I've been able to write fictional (but honest!) stories for teen readers that touch on issues of everything from surfing, skateboarding and dirt biking to racism, environmentalism, mental illness, bullying, drugs, gender identity, organ transplants and so much more. Some of these have been translated and published in German, French, Danish, Spanish, Swedish and Slovenian which has given them a very broad audience.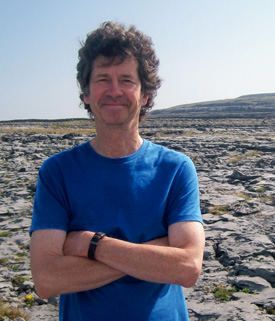 How do you manage your book writing, your teaching at Dal, and your personal time?

Since I love writing and teaching, it doesn't usually seem like work, so it's a pleasure to be doing one or the other. Well, some days it does seem like work, but I rely on a bit of discipline to continue on through the tough days and the joy soon returns. I'm going to miss in-person classes for the fall and will look forward to getting back in the classroom.

Teaching writing to my students means that I can, to the best of my ability, pass on whatever knowledge I have gained through those 100 books and empower them with language skills that should serve them in both career and personal life.

Through all this, I treasure and protect my personal time with family and for outdoor activities like hiking, biking and surfing.

About how many books would you say you average per year?

I'm usually working on three or four books a year. Some are relatively short YA novels, and there is usually one "big" project on the go that takes a few years to complete. The COVID-19 pandemic has proven to be a great time to self-isolate and write. During March, April and May, I completed a new poetry manuscript and two YA novels.

What's next for you?

I'm just finishing up a revised fourth edition of a history of the province titled Nova Scotia Shaped by the Sea which was first published by Penguin in 1996. I have a literary novel called The Vanity of Knowledge half complete in rough draft and my characters are feeling anxious and abandoned by the author, so they deserve my attention. I'll continue with my travel writing for CelticLife magazine and have that new poetry book, In Praise of Small Mistakes, coming out this fall from Ekstasis Editions in Victoria. I'm also trying to figure out how to promote book 100 — Saltwater Chronicles — in the midst of the current situation.