Randy Barkhouse recently wrapped up nearly a decade on the executive of the Association of Dalhousie Retirees and Pensioners (ADRP). And while he's happy to pass the torch to new president Phil O'Hara, he ended his leadership of the organization with a bang this spring by welcoming fellow university retirees from across the country to campus.

The occasion was the national conference of the College and University Retiree Associations of Canada (CURAC). Held from May 23-25, nearly 60 delegates from all 10 provinces attended the event, which was an opportunity to share insights and discuss issues common to retirees' associations.

"It's quite a vibrant organization, with intellectual attainment and experience possibly unsurpassed  by any other in the country" says Barkhouse. "Its annual conference is a great opportunity to share ideas with other retiree groups from across the country."

The event was also an opportunity for Dal expertise to take centre stage. Presenters included Ocean Frontier Institute CEO Wendy Watson-Wright, and a keynote speech at the association's awards banquet at Pier 21 from Senator and former Social Work faculty member Wanda Thomas Bernard.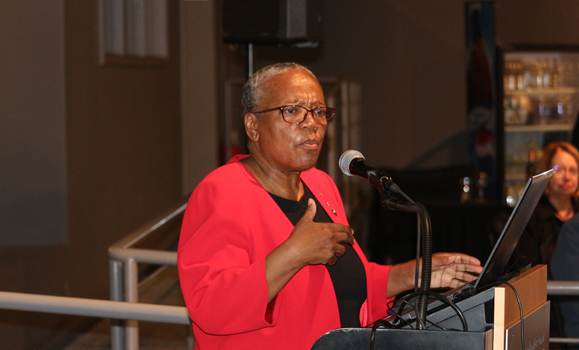 Barkhouse says another highlight was David Gardner of the Department of Psychiatry, who presented on the risks of over-medication for seniors, an under-appreciated problem. It was one of several sessions that focused on health and wellness issues, alongside sessions on oral care, living with dementia and other topics.  

"As much as anything, delegates were really keen on getting acquainted with and educated on some of the issues seniors face," says Barkhouse.

"We're fortunate among ADRP's board to have retired faculty including Grace Paterson, Joanne  Clovis and Heather Schellinck whose backgrounds and connections enabled recruitment of several quality speakers for the event. ADRP's new secretary John Barry recruited Senator Thomas Bernard after attending her Seniors College course. Hosting the conference was definitely a team effort."

A continuing legacy

The Association of Dalhousie Retirees and Pensioners was founded in 2000, and has an increasing membership  of over 550, the majority residing in Nova Scotia. Its role is to represent the interests of retirees from Dalhousie, share information and enhance and promote a sense of community among retirees.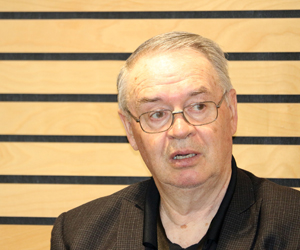 Barkhouse, a three-time Dal alumnus (BSc'68, MA[Mathematics]'70, Bed'76) retired from the university in 2007 after a 37-year career, 21 of them as director of Academic Computing Services. He also taught in the Department of Mathematics and in the School of Business. He's acquired a deep knowledge of Dal history, which is one reason why his contributions were so valued as part of the Dalhousie Originals process: Barkhouse was part of the selection committee and also took part in the oral history interviews.

Barkhouse also mobilized some of his fellow ADRP members to take part as volunteers at February's bicentennial launch, and Dal 200 funding helped support the CURAC conference.

Accordingly, Dal history was front-and-centre during the conference, including a campus tour and stories of Dal individuals like professor Charlie Macdonald, benefactress Jennie Shirreff Eddy and first chancellor C.D. Howe. CURAC itself is even part of that Dal history: the organization was incorporated at its 2003 conference held at the university.

Barkhouse notes that in three years the conference will be headed to McGill, which will also be marking a 200th anniversary in the same year they are hosting the conference.

"Perhaps we'll have some advice for them," chuckles Barkhouse.