Shauna Bulman is completing a double major, involved in student politics and about to spend a semester studying abroad — all thanks to her strong instinct to explore.

"It's so cool to look at the academic calendar and see how many courses there are," she says. "You can work on a degree in Microbiology and still take a course in Indigenous rights. It's amazing. I think that coming to university allows people to broaden their horizons and that makes us better citizens."

Though Shauna came to Dal with a specific goal, that all changed when she got here and realized there's more to university than just getting a degree. For her, the ability to follow her curiosity and learn about new things — to get outside her comfort zone, is the true value of a university education.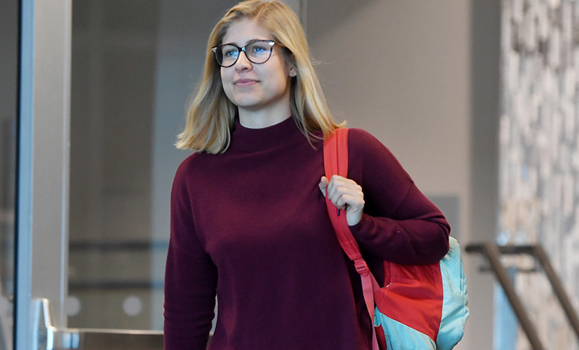 "When we go to university we think we're supposed to fit ourselves into a box," she says. "But I'm taking something in the arts and something in the sciences, and the mesh between the two helps me be a bit more. It's a multipotentialite sort of thing. I don't just want to do one thing."

So, she's not.

Double duty

Currently a double major in Neuroscience and Spanish, Shauna is choosing to use university to broaden her scope instead of narrowing her focus. It's working for her.

"I find that doing both allows me a break during the day," she explains. "I go from my Cellular Biology class to Spanish Literature and it just uses such a different part of the brain, it has you think a different way, and even when you're studying that gives you a mental break."

The choice to major in a new language has also given her a fresh perspective. As Shauna says, "learning another language allows you to look at things a little bit differently." But perhaps the most compelling benefit is that she gets to travel. The program offers the option to study abroad and Shauna is planning to take advantage of that during the 2018 fall semester when she heads to Salamanca, Spain.

Communicating research

When it comes to the science side of things, Shauna's discovered that what grabs her interest is communicating science.  As she explains, "I want to be the person between the researcher and the public, simplifying and conveying the important information."

Her interest in this work has led Shauna to pursue the Certificate in Science Leadership and Communication offered by the Faculty of Science — the only program of its kind in Canada. It's focused on giving science students the skills they'll need to effectively and confidently represent science for the benefit of society.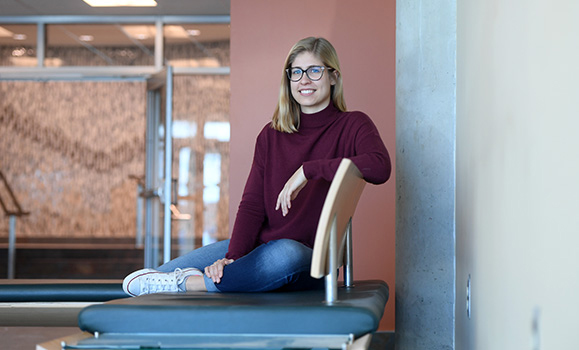 "It's fantastic," she says. "It encourages people to do more: to explain their research so it doesn't get lost in translation."

Building community

When she's not busy splitting her time between two majors, Shauna is President of the Dalhousie Science Society (DSS). With Shauna's leadership, the DSS, which represents all students in the Faculty of Science, is working to create a stronger sense of community among science students.

"We all come to Dal as 'Science' students — you don't have a major yet, you don't have anything decided yet. So, to build that community in the first year and allow it to carry forward would be really fantastic."

Though she wasn't interested in student politics in high school, she's discovered it's a valuable addition to her university experience. Before her term as DSS president, she was the science representative to the Dalhousie Student Union. She found that experience really opened her eyes.

"I learned a lot about advocacy. I got to see the issues in person on that council and I got to hear the things that people were facing that I wasn't," she admits. "I discovered that the more you can mix with people who are doing different things or who don't look like you or don't move physically like you do helps you understand where other people are coming from."
Leading to something new


When she looks back at the path she's taken, Shauna realizes it's not typical but she wouldn't have it any other way.

"I think a lot of people are afraid of changing their plan as they go but there's nothing wrong with that. Allowing yourself to kind of get lost, to take a course that by accident leads you to love something new. That's the key."