When Michelle Raine, who's in the final year of her theatre degree, talks about the importance of connecting with the audience, she credits one of her movement coaches, Alexis Milligan, with showing her the power of honest expression. 

"Before I transitioned, I was trying to be 'this guy,' and after I was trying to be 'this girl.' Now I'm going to be Michelle: this actress who can do a bunch of different things and have a giant toolkit of movement and voice. Alexis really brought that together for me with her classes."

Her work with Alexis extended beyond the classroom when Michelle was cast in The PEACE Project (Palliative Education through Art Communication and Engagement), which toured Montreal, Toronto and Halifax this summer.

Alexis also collaborated on Michelle's solo show, It's a Girl!, which debuted at Halifax Fringe earlier this month.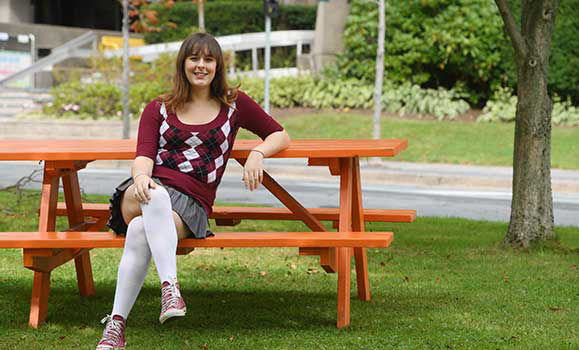 "I wanted to inform people about gender in a way that's not hyper political or accusatory and the way Alexis was working with me on PEACE Project was that it was very much these difficult conversations that had to happen in a positive way. And that was how I wanted to work with It's a Girl!"

Reaching out

While a lot of Michelle's acting work has come about through word of mouth, she hasn't left those connections to chance. 

"They drill it into you throughout the Theatre program: when you get out of school you need to be creating your own work," she says of her experience in the Fountain School of Performing Arts. "The only reason I'm getting these jobs and that people are talking about me is because I'm creating my own work and that puts me on their radar."



By co-founding Misfits Theatre with fellow classmate, Rachael Marie, Michelle has given herself a platform to create that work. The company staged its second production, Fishtank, in August. 

Now the theatre company is aiming to become a safe space for more minority children, teenagers and adults to explore the performing arts through private lessons and group classes in voice, piano, acting, guitar, violin and band. They're trying to make the experience accessible to all. 

"I think that more roles for minority communities are coming up but there isn't enough opportunity for them to develop their skills. We need to improve access because that's the only way we're going to infiltrate the film and theatre industries so we can start to tell our own stories."  

On screen

That's more than a sentiment for Michelle, who is playing a somewhat familiar character in her big screen debut.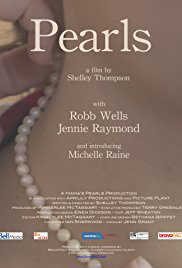 Michelle has a lead role in Shelley Thompson's short film Pearls, which premieres at 2017 FIN: Atlantic International Film Festival on September 16. The film follows the story of a transgender teen in a rural community. 

"Someone told Shelley Thompson that I existed and she decided to meet me for an audition. We just sat in a coffee shop and read the scripts to each other and it was really great."

It's an incredible opportunity for an up-and-coming actor with a desire to tell important stories authentically.