It's a beautiful hot, sunny summer day. And what do many Nova Scotians crave? We like to head to one of our breathtaking shores to sniff the salt water, enjoy the breeze and dip our toes in the cold, clean Atlantic — and hopefully avoid stepping in too much seaweed.

But that mass of soggy, thick seaweed means more to Nova Scotia than you might think. The province is home to one of the largest seaweed companies in the world.

Once a small, family owned, seasonal seaweed harvesting operation, Acadian Seaplants Limited (ASL) is now a globally recognized leader in marine plant biotechnology, specializing in the cultivation and processing of seaweed products for people, animals and plants. At the head of ASL is president and CEO, Jean-Paul (JP) Deveau, an individual committed to the success and sustainability of the seaweed industries in Nova Scotia, New Brunswick, Maine, Ireland and Scotland.

Born in Moncton, but growing up in Dartmouth, Deveau and his father, Louis, and grandfather are the pioneers of seaweed applications in Nova Scotia. The younger Deveau grew up watching his father and grandfather spread seaweed on vegetable crops. An excellent source of nutrients for plants, Louis soon began developing products processed from seaweed. In 1981, Louis established ASL.

"My father and I learned we could work together, a very important thing," says Deveau, a two-time Dal alumnus (BSc'79, BEng (TUNS)'81). "In 1986, he asked if I wanted to see what we could build together, also something I never forgot: 'If you can't do the job, I'll have to fire you. You'll always be my son and I'll always love you, but that's business, that's how it works.' I became president in 2002, the year we built our Research Center."
A diverse product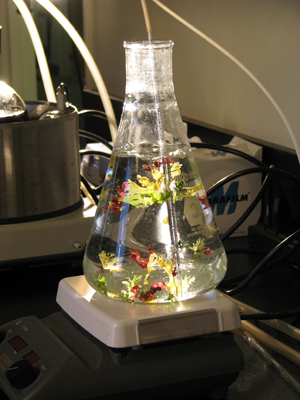 ASL's two main divisions are plant health and human & animal wellness. The company exports 95 per cent of its products to over 80 countries around the world. It employs 360 staff members in 13 countries, operate six major manufacturing facilities in Atlantic Canada, Ireland and Scotland and works with over 700 harvesters in Nova Scotia, New Brunswick, Maine, Ireland and Scotland.

With over 10,000 species of seaweed, ASL offers a wide variety of products. The company specializes in creating biological seaweed extracts for global agricultural and horticultural markets and technical feed supplements for animals. Seaweed extracts are used in plant and crop inputs and are designed to enhance agricultural and horticultural crop productivity, plant vigor, plant nutrition and crop fertility, through seaweed-based crop biostimulants and nutritional inputs. Their natural, marine-plant based prebiotic, Tasco, is the premium feed ingredient incorporated into feeding programs for production and show animals, pets and equine.

ASL also produces seaweed for human consumption and a variety of everyday products. Edible seaweed is primarily shipped to Japan where seaweeds are eaten at nearly every meal. Although Canadians do not necessarily consider seaweed a daily mealtime staple, seaweed products and extracts are used in everyday household items. Irish moss, a species of seaweed, is used in products like toothpaste, ice cream, salad dressings, to name a few. Cosmetics, pharmaceuticals and several personal care products also contain extracts of seaweed's functional ingredients provided by ASL.

Industry changing research

The industry-leading company would not be where it is today without extensive research in each of its industries and product lines. This industry-changing research was, and continues to be, conducted at Dalhousie's Faculty of Agriculture (formerly the Nova Scotia Agricultural College, or NSAC) with the commitment to keep the research in Nova Scotia.

"My dad learned from the beginning that the way to add value to our products was through research and development," says Deveau. "Throughout the years, we would look for expertise that was available locally that could be of assistance to us with the type of work we wanted to do. Because we started to make products that were used in agriculture, to help grow crops, we turned to the NSAC."

In 2005, Dr. Balakrishnan Prithiviraj (Raj), Department of Plant, Food and Environmental Sciences, began his work as industry chair. This position was made possible by ASL who contributed $600,000 to establishing the research position.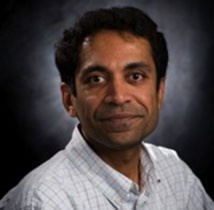 "I am so glad and so blessed to be a part of this partnership," Dr. Raj says of the partnership between ASL and Dal's Faculty of Agriculture. "It's significant for the industry that ASL has the confidence to invest in science and to invest in our campus. Louis and JP could have gone anywhere, but they wanted to stay home. I think that needs to be appreciated."

Dr. Raj began his research by looking at the scientific fundamentals of why and how ASL's products work.

"When I began my work in this position, I had no idea what seaweed was," Dr. Raj explains. "It was a steep learning curve. There was not much literature and not much information about the chemical components. That's what we're looking at. We want to give ASL a leading edge in the industry."

With very little published work to go on, Dr. Raj and his team moved forward with research of marine plants. Their research led them to a better understanding of how seaweed and seaweed extracts affect plants, animals and humans.

Specifically, his research took a closer look at heat stress in animals, particularly animals that were to be processed for meat.

"For example, look at a slaughterhouse in Colorado," he says "When animals arrive at the slaughterhouse, they are kept in pens until slaughter. It can be very stressful for them, especially in Colorado's warm weather, causing them to lose weight. This also affects the quality of the meat. Researchers found that seaweed increases the quality of the meat and reduces heat stress. Our research, using animal model systems, found the molecular mechanism(s) of action of seaweed products."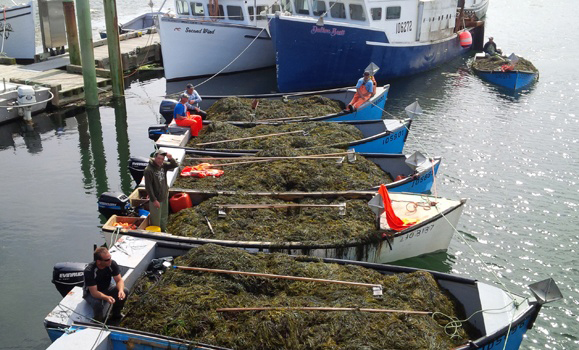 A harvest of seaweed.
Other research found that seaweed extracts have an antibacterial effect. One of ASL's studies looked at salmonella in chicken. The seaweed extract was included in the chicken feed and two groups of chickens, one with the seaweed extract and one without, were challenged with salmonella bacteria. The group of chickens fed the seaweed extract was found to have no bacteria present in their systems.

Dr. Raj explains that he adapts his research to solve problems that arise in the industry. With no set schedule of research tasks, the research team tackles industry issues as they arise. The overall goal is to develop new knowledge about their products and keep our country and industry on top.

"I take my research to the next level and actively generate new knowledge," he says. "It gives us an edge when we are able to pinpoint new pathways."

Today, research continues to look at the mechanism of how ASL's products work and the sustainability of the seaweed resource. With ASL, Dr. Raj is taking a closer look at finding uses for by-products to reduce waste and add value. He says that their findings have even been published for others to learn from.

"Many other companies prefer not to publish their findings," says Dr. Raj. "JP encourages us to publish our research findings. Our published research shows that ASL is a leader in the industry and keeps ASL on top."

Developing technology

Not only has ASL focused on the scientific properties of seaweed and its benefits, they've taken a closer look at the methods used to harvest the seaweed and its ecosystem. Before ASL was established, the harvesting of marine plants was regarded negatively among government and the public.

"Before ASL, seaweed was mechanically harvested which led to 'boom and bust' harvesting cycles," says Dr. Raj. "One year there would be a big harvest and then closure for several years while the plants re-grew. With the advent of the ASL hand harvest using a specially designed rake, a sustainable amount is harvested year after year – a process that trims less than the annual regrowth."

ASL has focused on ways to harvest the seaweed so that it can be replenished. Dr. Raj explains that seaweed is attached to rocks by a holdfast. Years ago, when seaweed was harvested mechanically, on occasion the holdfast was removed from the rock and the seaweed could not regrow. ASL developed a rake that trims the top of the floating seaweed by cutting above the holdfast. The seaweed is harvested manually by seasonal workers. Using a long-handled rake, the harvesters plunge them deeply into densely packed beds of seaweed and collect the seaweed about a bushel at a time. This method allows the seaweed to regrow and harvesters to harvest the same site, year after year.

"The rake cannot touch the holdfast due to runners that prevent the rake from cutting too close to the holdfast so the harvesting of seaweed remains sustainable, it does grow back quickly," says Dr. Raj. "ASL has several scientists on staff and their full-time job is to ground truth the Ascophyllum nodosum beds throughout the province to ensure the biomass is maintained."

Investing in the future

Keeping the industry sustainable is extremely important to Deveau and ASL. Because of this, they are always looking to the future.

"We did the first molecular work, at a time when it was very expensive," says Deveau. "That was certainly leading-edge work. And that's the kind of work we want to do. We want to stay ahead of everyone else. We operate in a highly competitive environment. It is so critical that we find a way to make sure that our technology is ahead of everyone else so that we can continue to provide the value-added products that we do."

While maintaining their product is important, the future of research is also a focus area for ASL. Not only does the company invest in research at Dal's Faculty of Agriculture to keep them ahead of their competition, they invest in research to foster the development of young researchers as well.

"ASL matches government funds to train students," says Dr. Raj. "Students spend time on campus, but they also spend months at ASL working with their researchers. They gain experience with the company and learn techniques and real world problems."

Currently, ASL has provided for seven students in Dr. Raj's lab — from undergraduate students to postdoctoral positions. Not only do they assist with research, they learn first-hand about the industry and issues that have arisen. The contribution from ASL has played a crucial role in the development of the careers of many students.

ASL recently partnered with Dr. Raj and Dalhousie's Faculty of Agriculture for a 36-month research project with a total project cost of $1,400,000. ASL is contributing $468,000 with Mitacs, a national organization that designs and delivers research and training programs in Canada, and provincial funding totalling 440,000. In addition, the Natural Sciences and Engineering Research Council of Canada (NSERC) offers support of $468,000. Due to the outstanding financial support, the project is the largest grant of its type east of Montreal and will help train a total of eight post-doctoral fellows, three PhDs and three MScs over the three years.

With their outstanding contribution to research and fostering student growth, ASL is a proud leader in the global marine plant industry. Although they are a bit of a secret in Nova Scotia, it's no secret that ASL is a company whose top priority is to enable the success of those around them — including their Dal collaborators.