Next Tuesday, revellers will gather on the Halifax and Dartmouth waterfronts for the Tall Ships Parade of Sail. Dalhousie and the Waterfront Development Corporation have come together to encourage attendees to wear blue, waving farewell to this year's Regatta with a celebration of ocean pride.
Read more: A "blue wave" of ocean pride for Tall Ships 2017
There's a lot to be excited about when it comes to ocean research here in our region — and, in particular, here on campus. We take a look below at 10 reasons why there's a lot to be proud of when it comes to Dal's ocean connections.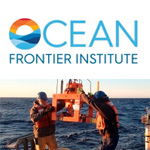 Ocean Frontier Institute (OFI)
Launched last fall, the $220-million Ocean Frontier Institute (OFI) is a Dal-led international ocean-science research collaboration that positions Canada as a global leader in the search for safe and sustainable solutions for harnessing the world's changing ocean resources. Built on an historic partnership between Dal, Memorial University of Newfoundland and the University of Prince Edward Island, OFI brings together four of the top five ocean institutes in the world as well as three federal departments, the Royal Canadian Navy, 19 industry partners, the Nova Scotia Community College and the National Film Board to uncover these new frontiers in ocean science, management and innovation through the study of the globally significant Northwest Atlantic region and the Canadian Arctic Gateway.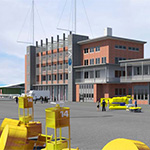 Centre for Ocean Ventures and Entrepreneurship (COVE)
Slated to open next year in refurbished facilities at the former Coast Guard Base on the Dartmouth waterfront, COVE will bring global leaders in ocean science and research from Dal and other post-secondary institutions together with startups, R&D intensive companies, and industry groups to propel the ocean economy by encouraging applied innovation in the sector. High-quality marine infrastructure and a collaborative space will provide the means for new ocean enterprises to launch, grow and prosper.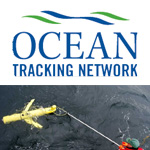 Ocean Tracking Network (OTN)
Dal-headquartered OTN has been tracking aquatic animals since 2008, building an international infrastructure and research platform that fosters sustainable management of aquatic species. OTN provides and shares global knowledge on animals' movements, migrations, interactions, habitat use and survival. It supports 400 researchers in 20 countries around the globe, and boasts a database of 150 million animal detection records from more than 100 commercially important and endangered marine species.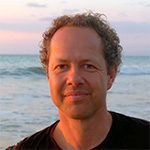 Dolphins, jellyfish, and more
Dolphin sex, predator-prey dynamics of leatherback sea turtles, and the feeding patterns of great white sharks: these are just a few of the many aspects of marine life being studying by Dal researchers. World-renowned researcher Boris Worm, a marine ecologist and associate professor at Dal, leads a team studying marine biodiversity, its causes, and conservation.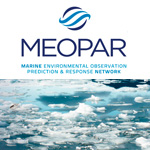 MEOPAR
The ocean plays an important role around the world as a food source, a regulator of climate and as an engine for economic growth, but changes linked to climate and declining fish stocks raise new risks. First established in 2012, the Marine Environmental Observation Prediction and Response (or MEOPAR) network enables academic researchers, government scientists and partners across sectors (private, non-governmental and community) to work together to reduce Canada's vulnerability to the changing marine environment — and to take advantage of some of the economic opportunities arising from those changes.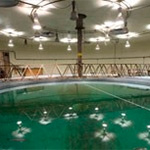 The Aquatron
The Aquatron provides marine researchers at Dal and beyond with world-class facilities for cutting-edge aquatic research. With six large tanks and a variety of smaller tanks, research spaces and equipment, The Aquatron is Canada's largest university aquatic research facility and considered by many to be one of the best in the world. A team of trained biologists and mechanical operators are on hand to assist academic and commercial researchers on small and large projects in high-quality, temperature controlled seawater and freshwater environments.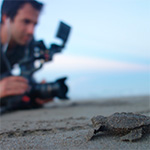 Ocean School
With Ocean School, Dal scientists are working with NFB filmmakers to increase ocean literacy among youth across Canada. The project brings ocean education to life through engaging, hands-on learning experiences using cutting-edge technologies, powerful storytelling techniques and audio-visual teaching platforms.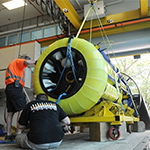 SeaCycler
One of the world's most sophisticated ocean research tools, the SeaCycler, was successfully recovered in June from the volatile Labrador Sea after its first-ever deployment in the region — an area of the ocean considered critical to the study of climate change. Scientists from Dal, including chemical oceanographer Doug Wallace (the Canada Excellence Research Chair in Ocean Science and Technology), were integral to the success of the 14-month mission, which involved collaboration with teams from Germany, the Scripps Institution of Oceanography in San Diego, and the Bedford Institute of Oceanography. The one-of-kind ocean-based observatory gathered data on everything from oxygen and carbon dioxide to temperature and salinity during the deployment.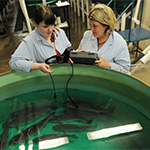 Aquaculture Centre (Faculty of Agriculture)
Aquaculture is one of the fastest growing industries in the world and a key contributor to food security around the world. Scientists with Dal's Aquaculture Centre on the Agricultural Campus in Truro are involved in a wide array of research on everything from building more sustainable fish farms to the long-term success of Nova Scotia's oyster sector.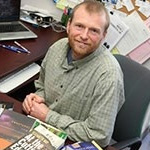 Marine & Environmental Law Institute
A global centre of excellence for research, education and outreach in oceans and environment law and policy, the Marine & Environmental Law Institute, and the Marine & Environmental Law Program (MELP) offer some of the world's most extensive course offerings in marine and environmental law taught by faculty whose leading-edge research and scholarship are widely cited internationally.
Want to learn more about ocean research at Dal? Visit the university's Research website.