Studying at Dalhousie felt like the natural choice for sailor Jacob Saunders.

Graeme, his older brother and competitive sailing partner, was already a student at the university, and being situated in Halifax would ensure he had easy access to the open ocean.

"It was a good school to go to to be close to the water and be able to get lots of time out on the water," says Jacob, 24.

There was also a fledgling group of enthusiastic sailors at Dal who both Jacob and Graeme got to know through the school's sailing team.

When they weren't studying or socializing, the brothers from the nearby seaside town of Chester, N.S., were out honing their chops in a 470-class, two-person dinghy with their sights set on a far-off point on the horizon: Rio 2016.

The brothers' ascent on the international competitive sailing circuit began shortly after they started sailing together in 2009, the same year Graeme entered Dal and a year before Jacob did. Within two years, they'd launched their campaign to join Team Canada in this year's Summer Olympics — a feat they finally achieved this June.
Setting the stage for Rio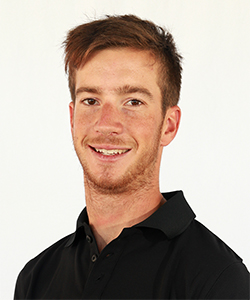 "We've spent so long working towards this goal," says Jacob (right), noting they grew up a few blocks from the Chester Yacht Club where their parents enrolled them in sailing as kids. "We've spent the last five years formally working towards it, but I can remember having it as a dream as a little kid, so it's pretty unreal."
Jacob and Graeme's Olympic voyage, which culminates in a seven-day regatta starting today, required some smart manoeuvring along the way, both in the boat and the classroom.

In the first half of 2012, they both put school on hold for eight months to go train alongside that year's Canadian Olympic sailing team in London.

"We got to see what it was we were really signing up for," says Graeme, who just turned 26. "To get that experience early on was inspirational and motivational to keep going for Rio."

For Graeme, it was the one break he allowed himself from a full-time course load during his Commerce degree.
Getting experience at Dal


Jacob, on the other hand, spent a fair bit of time during his Engineering diploma program as a part-time student, preferring to balance out his studies by serving as president of the Dal sailing team for two years.

Under Jacob's watch, the Dal team grew from 10 members to about 75 and took part in some notable regattas, including the Student Yachting World Cup in La Rochelle on the southwestern coast of France in the fall of 2012. Graeme joined his brother and the others from Dal for that race, which they led for three out of four days before ceding top position to Ireland as they headed into the final day of competition.

"We were in second place, really hunting down the Irish guys and hoping to take them and win the championship," remembers Jacob. Huge winds and heavy rains quashed their hopes, though, leading to the cancellation of the last day of racing and a second-place finish. Not that they were too beaten up about it: "It was still a really great result, so we were happy with that," he says.

They also had their Olympic campaign — and their studies — to get back to. They buckled down and figured out a schedule that allowed them to both finish at Dal in 2014 so they could dedicate two full years to preparing for Rio qualifiers.

In January of this year, the brothers represented Canada in the 470-class race at the Miami World Cup — an event that serves as a trial to determine which countries qualify for certain Olympic events. The duo's 7th place finish at Miami was a career high and ensured Canada a spot in the Olympic 470 event, but there was no guarantee it would be the two of them representing their country in Rio until further trials in June. It was at that UK qualifier that the brothers finally clinched the nomination they'd trained so hard for.

Keeping calm and sailing on

Graeme and Jacob are one of four pairs of siblings competing at this year's Games, and the only set among them that works together as a two-person team. They've spent a lot of time together over the past several years — probably more than most siblings.

And that has only intensified over the past two months. A three-week training stint in Rio at the Olympic venue saw the brothers working three to six hours a day with only three days off. Although gruelling, Graeme says the training was "really productive" and gave them a chance to get better acquainted with the local conditions.

One might expect all that time together could lead to friction in the boat (a vessel they've affectionately named "Chester"). But Jacob, who serves as skipper, says they are both "pretty relaxed" about how they approach their sport and race best when things are "calm in the boat." He has a feeling that laid-back attitude could just give them the edge they need in Rio.

"We are hoping that if we keep a cool head at this Games, then the pressure of the Olympics will get to some of the other sailors and we can really put together a solid result," he says.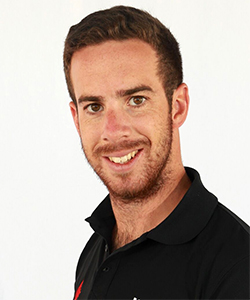 Graeme (left), who holds the crew position, says the key is learning to sail the boat so well it becomes second nature. Once you are adept at keeping the boat going as fast as possible, you are then able to look around and plot your strategy and tactics. "You minimize your mistakes and force them, using the rules and your advantage, to make an error and then they maybe lose a metre or two," he says. "It's quite a chess game."
Ready for what's next


At the Games, the brothers will be racing against 25 other boats, a relatively small field. And once their race is over and the medals have been awarded, Jacob plans to return to Dal in the fall to turn his two-year diploma into a full Industrial Engineering degree. Graeme says he'll be looking to explore his career options in the business world, but admits it'll be a pretty big shift to sit in an office after campaigning for sailing for so long.

Indeed, that lure of sailing will no doubt ensure the brothers keep one foot in the water whichever path they choose.

"It's such a lifelong sport and there are so many aspects to it. That's what keeps me coming back and keeps any sailor coming back," says Graeme. "Every day, I go sailing and learn a lot."