Editor's note: For follow-up coverage on the Lord Dalhousie Scholarly Panel, read our news stories from January 2017 and February 2018.

When he laid out his vision for Dalhousie College in the early 19th century, George Ramsay, the ninth Earl Dalhousie, spoke to a college open to all, regardless of class or creed.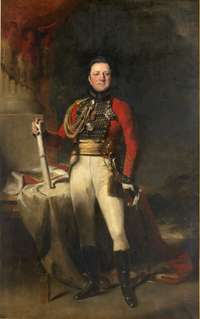 The application of such a vision in 1818 was much more limited than would be at all acceptable today, as it was primarily meant to apply to students from different Christian denominations. While women were never explicitly denied entry to Dal, the first didn't gain admittance until 1881 — 15 years after the granting of the university's first degrees — and it took until 1896 for the first known Black Nova Scotian graduate in Dal's history.

Still, that vision of "a college open to all" remains a proud founding virtue for Dalhousie University, one that has shaped the school through its evolution and growth over nearly two centuries.

Lord Dalhousie and race

It's a vision that's seemingly complicated, however, by the historical record of the individual who came up with it in the first place. There are documented statements from George Ramsay expressing views on race, slavery, and settlers and freed slaves of African descent that are far removed from the inclusive language he laid out for his university vision: statements that suggest a desire to return newly freed slaves to their masters, for example, or which view freed slaves as "incapable of industry."

"This has bothered me from the moment I learned about it, in the sense of how can we — particularly as we look to our 200th anniversary in 2018 — reconcile these two notions?" says Dal President Richard Florizone. "We have this founding ideal that's so inspiring, but from a man with documented words on race that are anything but."

Members of the Dalhousie Black Faculty Caucus — some of whom, including Senate Chair Kevin Hewitt and Transition-Year Program Director Dr. Isaac Saney, had been among those raising the Lord Dalhousie's legacy as a subject worthy of further discussion — met with Dr. Florizone at his residence just prior to the holidays to discuss the matter, among other topics. Together, they began to outline the model of a scholarly panel to consider Lord Dalhousie's relationship to racism and slavery in more detail.

On Monday, Dr. Florizone and Dr. Hewitt shared the terms of reference for this panel with Senate. Its mandate will be to examine and better understand the questions surrounding Lord Dalhousie's historic links to the institution of slavery and to racial injustice.  

"We felt the best way to address George Ramsay's legacy is by going back to our values and our mission, and to tackle this in the way we tackle so many problems at our institution: through good scholarly work and community engagement," says Dr. Florizone.

A scholarly consideration

According to its terms of reference, the panel will "gather the historical facts on Lord Dalhousie's statements and actions with regards to slavery and race; interpret those facts in both their historical and modern context; and recommend actions that Dalhousie could take to respond to this legacy, in order to build a stronger, more inclusive university that fully reflects our history, our values and our aspirations."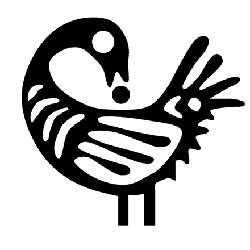 "There's a word from the Twi language of Ghana that's appropriate to what we're doing here: 'Sankofa' [left]," says Dr. Hewitt. "It means looking back to move forward, and it's quite relevant to the examination we want to take so we can move forward as an institution. It's an opportunity to take a leadership role in crafting an institutional response to racism and ties we have, through our namesake and founder, to that past."

The panel will be chaired by a scholar with expertise in racism and slavery. It will have up to seven members, a mix of individuals both internal and external to Dalhousie. It will include individuals with published scholarly work on the history of racism and slavery in Canada; at a minimum, one African Nova Scotian; one Dean and one Senate member; and administrative and research assistants.

"Our 200th anniversary is a pivotal moment for us — a chance to talk about our history and what lies ahead for Dalhousie," says Dr. Florizone. "Over the past 200 years we've grown, changed and learned much, and Lord Dalhousie's legacy — the good and the bad — is part of that history. We owe ourselves a full examination and understanding of that legacy, in all aspects, as we move towards a more diverse and inclusive third century."

The panel is expected to report its findings by June 2017.
Additional coverage re: Lord Dal Panel