The panel exploring the relationship between George Ramsay, the ninth Earl of Dalhousie, and issues of race and slavery is getting closer to sharing its findings.

Jointly commissioned in early 2016 by President Richard Florizone and Senate Chair Kevin Hewitt, the Scholarly Panel to Examine Lord Dalhousie's History on Slavery and Race is chaired by Dr. Afua Cooper, a Dal faculty member cross-appointed to the Departments of History and Sociology & Social Anthropology and the most recent James R. Johnston Chair in Black Canadian Studies.

The panel has been tasked with examining and helping better understand questions surrounding Lord Dalhousie's historic links to the institution of slavery and racial injustice. While the panel's original timeline had it reporting its findings by August 2017, it requested and has been given additional time to complete its work.

Its initial findings are currently expected for public release in mid-March, to be followed by public consultation.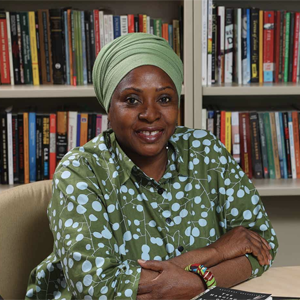 "It's been a journey," says Dr. Cooper (left). "We did local research in the Nova Scotia Archives, as well as at the Scottish Records Office in Edinburgh and at the National Archives in London, England… For the past six months or so we've been synthesizing that primary research as well as completing the research from secondary documents."

President Florizone says the scholarly panel's work is important enough to allow it the time to ensure its scholarship is as thorough as possible.

"Reflecting on and reconciling our past is an important part of moving forward as a university," says President Richard Florizone. "Guided by scholarly inquiry and dialogue with the community, it is our hope that the panel's work will both shed light on our history and help us respond to this legacy in order to build a stronger, more inclusive university that fully reflects our history, values and aspirations."

Continuing the discussion

The panel concerns George Ramsay, the ninth Earl Dalhousie who, in his capacity as Lieutenant Governor of Nova Scotia, founded the college that would become Dalhousie University. Though Lord Dalhousie's views on higher education were progressive for his time, there are documented comments in the historical record from him regarding race and the African Nova Scotian community that warrant scrutiny: statements, for example, viewing newly freed slaves as "incapable of industry."

Following conversations between President Florizone and Dr. Hewitt and the Black Staff and Faculty Caucus around these issues, the concept for the scholarly panel took shape, which was subsequently put forward jointly by President Florizone and Senate Chair Kevin Hewitt.

Another influence was the broader ongoing dialogue surrounding the history of racism and slavery connected to higher education, particularly in the Eastern United States, where many prominent universities have histories directly intertwined with slavery and its legacies.

"The exploration of complex and controversial issues — racism and slavery being just one example — is one of the reasons academic freedom has been a central tenet of universities," says Senate Chair Kevin Hewitt, co-commissioner of the panel. "This freedom must be exercised using academic rigor and our panel includes historians for exactly this reason."

From facts to action

According to its terms of reference, the Lord Dalhousie scholarly panel is to "gather the historical facts on Lord Dalhousie's statements and actions with regards to slavery and race; interpret those facts in both their historical and modern context; and recommend actions that Dalhousie could take to respond to this legacy, in order to build a stronger, more inclusive university that fully reflects its history, our values and our aspirations."

In addition to Dr. Cooper, the panel's membership includes Dalhousie faculty members Françoise Baylis (Bioethics and Philosophy), Camille Cameron (Law) and Shirley Tillotson (History), alongside Law student Ainsley Francis and Dal Executive Director of Diversity and Inclusiveness Norma Williams. Its external members include Paul Lovejoy from York University, Harvey Amani Whitfied from the University of Vermont and independent scholar David States.

Dr. Cooper says the committee's expertise has been helpful in shaping the report — citing research contributions by Drs. Tillotson and Whitfield in particular — and credits lead researcher Jalana Lewis (JD'13) with conducting much of the archival work.

"It shifted from just having the focus on Lord Dalhousie's relationship to the refugees of the War of 1812 to look at the larger picture of slavery and race and how those things were linked at this specific period in time," says Dr. Cooper of the panel's process. "Lord Dalhousie was looking at Blackness through a lens that came from the legacy of slavery and the slave trade. He was seeing the world through the lens of his education, his class, his race, his gender and his status."

Engaging with communities

The panel expects to release a preliminary report in mid-March, which will be followed by broad public consultation regarding its findings and seeking input on recommendations. A final report, including recommendations, would then follow later in 2018.

"A more complete understanding of our past will inform the consultation process, from which will emerge recommendations," says Dr. Hewitt. "These efforts will enhance our reputation as an institution willing to address difficult questions, an institution that embraces academic freedom. Like other institutions of higher learning we are pursuing the free search for truth and its free expression for the benefit and interests of all."

Dr. Cooper says that, as Dal enters its third century, being proactive about issues of diversity and equity (particularly when it comes to historically marginalized groups) requires being both conscious and knowledgeable — understanding the full context of the university's past to help shape what its future will look like.

"I commend our university," she says. "I am so proud to be part of this, because it shows our university is not just talking the talk but walking the walk. We can talk about diversity and inclusiveness every day, but if we're not willing to walk the walk, it's just talk. I'm just proud and happy to be part of it, because it's historic." 

Further research and discussion

The scholarly panel isn't the only way the university is openly engaging in this broader discussion. The university is a member of Universities Studying Slavery (USS), a consortium dedicated to collaborative research on the history of slavery and racial domination at universities and strategies for reconciliation.

In addition, the first Belong Forum speaker (part of the Dal's "Year of Belonging" for its 200th anniversary) on March 1 is award-winning MIT historian Craig Steven Wilder, author of Ebony and Ivy, which explores the role of race and slavery in the development of several Ivy League universities in the United States. More recently, Dr. Wilder has been helping MIT explore its own links with the institution of slavery.

And just this week the University of King's College announced its own scholarly inquiry considering possible links (direct and indirect) with slavery in the late-18th and early-19th century. (Dr. Cooper and Dr. Hewitt are not directly involved in the King's project, but have been consulted on it.)