Whether it's in medical technology, magnetic materials or understanding how children learn language, a great deal of Dal research is driven by graduate students. Dalhousie hosts more than 3,300 master's and PhD students across the university, each of them making their own contributions to discovery, innovation and the generation of new knowledge.

On Wednesday morning (January 20), Kelly Regan, Nova Scotia's minister of Labour and Advanced Education, is on campus to recognize the contributions of those grad students supported by the Nova Scotia Graduate Scholarship program. Launched in 2014, the program aims to invest $3.7 million annually in graduate student research when it's fully phased in over the next few years.

"These scholarships help support graduate students who are committed to continuing their education and research here in Nova Scotia," says Minister Regan. "Not only will these scholarships help more students and young people build a life and career here in Nova Scotia, they will also help boost our economy as research turns into new products and more opportunities."

Making an impact in our region

Bonita Squires is one of those students. Originally from British Columbia, she is the first student in Dalhousie's new Health PhD program, hosted by the Faculty of Health Professions. What brought her to the east coast was her work in sign language interpretation, and it was through her connections with the Atlantic Provinces Special Education Authority (APSEA) that she was inspired to pursue PhD studies.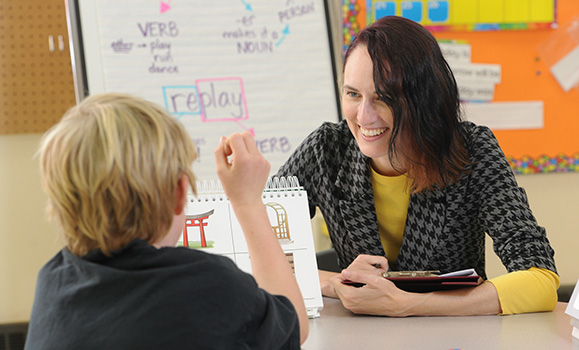 "It's an organization that's really unique across North America," says Squires, explaining the organization's pan-provincial approach to working with children who are deaf or hard-of-hearing, integrated within the school system. Her research focuses not on the children's physical ability to hear, but their literacy and language acquisition skills. In her research — supervised by Elizabth Kay-Raining Bird of the School of Human Communication Disorders and Hélène Deacon from the Departent of Psychology and Neuroscience — she plans to conduct an assessment study and an intervention with teachers and students in Nova Scotia and New Brunswick focused on morphemes, the various components of words that add or modify meaning.

"I've met so many students and adults in the community who are deaf or hard-of-hearing, some who do and others who do not use sign language, and you see these patterns," says Squires. "We need to learn more about what their language ability is: how are their language skills developing, how is their literacy evolving?"

Research talent

As Nova Scotia's leading research institution, Dalhousie hosts the majority of NSGS awards in the province. In the program's first year (2014-15), 155 master's and PhD students received scholarships. This year (2015-16), there were an additional 115 scholarships awarded. Across both years, approximately 30 per cent of the scholarships went to international students, helping support recruitment and retention of global research talent to the province.

Dinesha Thapa, a master's student in Dalhousie's Department of Pharmacology, came to Nova Scotia from Nepal to study how non-addictive natural constituents found in cannabis plants may hold potential drug solutions for chronic pain.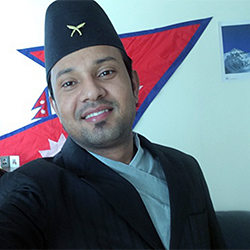 "This scholarship really means a lot for the people like me who come from underdeveloped nation in quest of new drug discovery," says Thapa, whose project is supervised by Melanie Kelly.  "I will always do my best to bring something new in the field of new drug development by continuously working in pharmacological research."

The awards are valued at $10,000 annually for two years for master's students and $15,000 annually for four years for PhD students. The recipients, selected based on nominations made by Dalhousie's academic departments and administered using the Canada Graduate Scholarship application processes, must be conducting research linked with at least one of Nova Scotia's priority research areas. In 2015-16, Dal's recipients covered all nine priority areas — many connecting with multiple priorities — with the largest concentrations in health and wellness (49), life sciences (43) and ocean science and technology (23).

Here's more details on some of the Dal students supported by Nova Scotia Graduate Scholarships:


Simon Meynell, from Halifax, is a Masters of Science student in Physics. Supervised by Ted Monchesky, he's working on developing new magnetic materials to make high-speed and low-power electronic devices that would dramatically reduce their energy consumption and improve data storage.

"We're rapidly approaching an upper boundary on the amount of information you can store in your magnetic hard disk — like a computer — so there's a push for unconventional methods for storing digital information," explains Meynell. His research looks at how skyrmions ("little magnetic knots," as he describes them) may offer ways to store information at a greater density.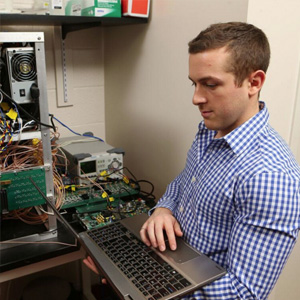 Chris Samson, originally from Little Anse, Nova Scotia, is a PhD student in Biomedical Engineering. His master's work at Dal was supported by an NSGS award and focused on improving electronics within ultrasound imaging and surgical treatment equipment to better manage large amounts of data faster and improve image quality. The resulting advances aim to improve patient care and help establish Nova Scotia as a leader and innovator in biomedical engineering.

"This is the best research group I've ever been a part of," he says of his work in Jeremy Brown's lab. "Everybody is very intelligent, very friendly, basically interested in what they're doing. Everybody is able to talk about what they're doing, bounce ideas off of each other."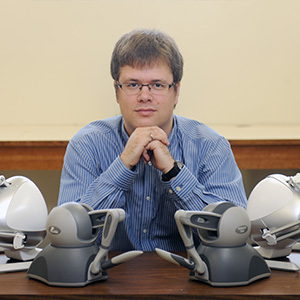 Shane Forbrigger, also from Halifax, is a master's student in Mechanical Engineering whose research in Yajun Pan's lab focuses on improving training tools for medical students and practicing physicians. Instead of physical models focused on a single ailment/practice, Forbrigger is focused on improving the controls interface for virtual simulations of minimally invasive surgeries.

"I was interested in robotics and controls, and wanted to be able to contribute something that's helpful to the world at large, not just a theoretical work," he explains. "The end goal of my research is to produce something that can be used in these simulators: How do we create a realistic interface so the interaction between the human and the computer environment feels as real as possible?"