Fourth-year student Jeremy Ryant calls his decision to come to Dalhousie a "happy accident." He'd pretty well settled on going to York University in Toronto when his dad chimed in at the last second and said, "Why don't you apply to Dal?"
 
Jeremy took his father's advice, got in, and "on a whim" accepted the offer and flew across the country to Halifax — a city he'd never been to before and where he didn't know anybody. That was kind of the point, though: he wanted to explore another part of Canada beyond his hometown of Winnipeg, and Dal had an International Development Studies (IDS) program that piqued his interest.

He did have one nagging concern at the time: Would he be able to make the varsity swim team? A competitive swimmer from age 10, he was no slouch in the water. But Dal was known for having a strong swim team, especially in the Atlantic region.

"I came here, tried out for the swim team and made it by the skin of my teeth," he says. "I think my coach told me I was the last person put on the team when I was in first year."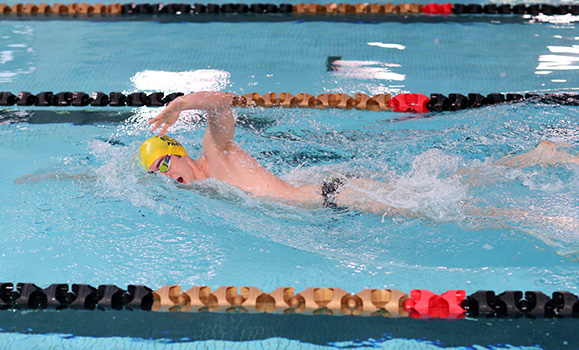 Although he just squeaked onto the team that first year, Jeremy quickly proved he had the strokes to compete at the varsity level and beyond, medalling in various events over the years and representing Nova Scotia as one of the captains of the Canada Games swim team in 2013. And this week, he'll be recognized for the third straight year as an Academic All-Canadian (AAC) at Dal — an honour bestowed upon community-minded student athletes who achieve an academic average of 80 per cent or higher while also competing on a varsity team.
Community impact, making a difference


It's clear the hard work, organization, and team spirit that are crucial Jeremy's varsity career have spilled over into his academic and extracurricular pursuits. "It informs everything, quite simply," says the fourth-year honours Political Science student.

Whether it's helping run the Healthy Tigers food initiative that teaches varsity athletes how cook healthy and affordable meals, supporting campaigns fighting homophobia and violence against women as co-president of the Dal Varsity Council, or carving out time to coach for the Halifax Trojan Aquatic Club, Jeremy has shown that for him athletics, academics and community work are all inextricably linked to one another.

If swim practice has been the familiar constant in Jeremy's life, then his scholarly pursuits have been his avenue for exploring the unfamiliar. He wound up in an intro political science class in his first year primarily due to a scheduling conflict that prevented him from taking anthropology. While he was unsure what to expect, he ended up being grabbed by the material right away. From then on, he couldn't get enough and ended up majoring in the subject.

"Every single lecture I just looked forward to, but didn't know why," he says. "Then I realized it got me thinking in different ways and questioning certain things, especially preconceived notions of the way I thought the world worked."
Thinking globally

He became particularly interested in ideas about power and privilege and the relationship between government and society, in part because he was able to relate those topics back to social justice and other community issues he was interested in as a high school student.

A minor in International Development Studies complemented his major in all the right ways and led to an exciting opportunity overseas last summer as a food security policy intern at a prominent NGO in Uganda. He says the experience opened his eyes to how a lot of the things people often chalk up to personality — such as work ethic — are as much the result of privilege as they are of innate personality traits.

"I realized things like being able to have three square meals a day or the support of parents was just as much a factor to me enjoying school as it was that I hit the books for a couple of hours more a day than I might need to," he says of his experience, made possible by the Queen Elizabeth Diamond Jubilee program that aims to foster a global network of scholars across the Commonwealth.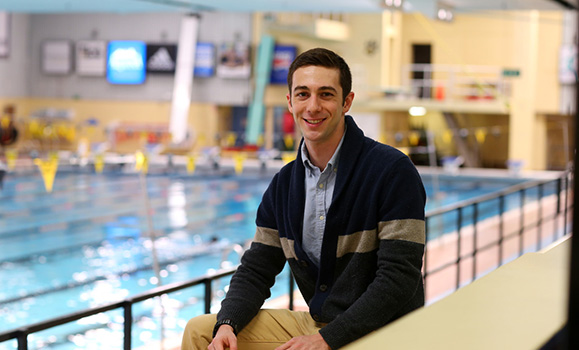 His acceptance into the program provided another unforgettable experience: a day before he was to leave for Uganda, Jeremy was invited to attend a small, 70-person dinner at Rideau Hall in Ottawa with Governor General David Johnston, former Prime Minister Jean Chretien and a laundry list of other political movers and shakers. "As a political science nerd, that was out of this world," he says.
Looking ahead

Jeremy will be wearing that political science hat a little more often in the months ahead as he nears the end of his degree. He's currently in the thick of writing his honour's thesis on what Canada's parliamentary system would like if the Prime Minister's power over cabinet ministers were weakened, and has also been busy exploring his options for what comes next.

The answer is still very much up in the air. He's looked into Dal's graduate programs and applied to a few schools to study law, which he says can be "a vehicle to bring about social justice."

As he mulls such big life decisions about what's next, Jeremy will still have the satisfaction of accomplishing the small goal of finishing practice everyday at the pool and the support of a swim team he's considered family since his early days at Dal.

"It's given me a community and a family," he says of being a varsity athlete. "It's given me a group of people who I can go and be myself with everyday and sometimes twice a day and blow off some steam. I think having that constant ... is something very important for my own well being."
More Academic All-Canadians coverage