Dalhousie's Faculty of Arts and Social Sciences, often known as "FASS," is one of the oldest and largest faculties on campus. With more than 35 flexible programs and hundreds of courses in the arts, humanities and social sciences from which to choose, FASS has something for everyone – even offering electives and minors to students from other faculties.
But did you also know…
1. The McCain Building was designed to resemble a collection of individual houses

Before the Marion McCain Arts and Social Sciences Building, Dalhousie's FASS departments lived in houses scattered around campus, including along LeMarchant, Seymour and Henry streets. Opening in 2001, the McCain Building replaced the numerous wood frame houses that for decades had hosted Arts and Social Sciences departmental offices.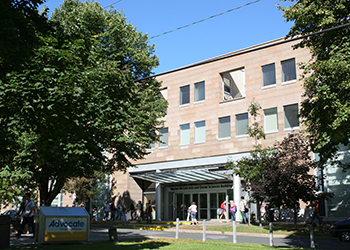 Two architectural firms, Lydon Lynch of Halifax and Toronto's A. J. Diamond, Donald Schmitt & Company, designed the 90,000 square foot building.
The design fulfilled one of the aims of the 1991 campus plan, to develop buildings along the University Avenue "spine" of Dalhousie's Halifax campuses. Additionally, it boasts a hybrid design, with tall institutional frontings on University Avenue, and "side wings of smaller proportions to create a transition of scale with the surrounding houses."

"The architects definitely put effort into addressing the residential scale of the side streets of the McCain Building through their design," said Michelle Lavigne, Assistant Director, Space Management at Dalhousie University. "You'll notice that the 'bump-outs' on the residential streets are vaguely the proportions of the single family houses that line the streets. The front elevation, on the other hand, converses less with the houses, and more with the institutional context of University Avenue."
Additionally, spiral staircases were added near most of the departmental main offices and patios were added just outside departments to add to the "house" feeling.

The construction of the McCain Building was financed in part with a donation from the McCain family of New Brunswick, the Capital Ideas fundraising campaign, the student body, and the Nova Scotia government. This building won the 2001 Lieutenant Governor's Award of Excellence.

2. Wilson the Boar 'lives on' in the Fountain School of Performing Arts

Long before the Fountain School of Performing Arts was established, David Wilson founded the Department of Music at Dalhousie in 1968 and was the first chair of the department. During his tenure, he led a medieval music ensemble, complete with madrigal singers, minstrels, lutes and viols.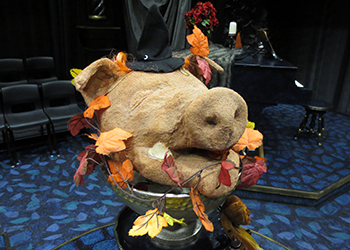 Every year they would organize a medieval feast; held on the top floor of the Dalhousie Faculty Club. The students and faculty involved would dress in medieval attire and would begin the event with a procession, led by someone carrying a replica of a boar's head, which would be placed in the middle of the dinner table.

According to Lesley Brechin, academic and productions administrative officer for the Fountain School of Performing Arts, after Dr. Wilson retired, "the boar's head languished in storage for many years until it was rescued by April MacDonald [graduate secretary and assistant to the director of FSPA].  She named him Wilson and he now lives in the FSPA office and is decorated for every season. Every now and then someone suggests we get rid of him, but April won't allow it."

"I'm amazed that they still have it!" said Dr. Wilson, when informed of the boar head's continued role. "This news made my day!"

3. We have "jazzy" faculty members

Since the 1980s, several Dal faculty members have been playing in a jazz band together, and still perform on occasion. Currently, the ensemble includes FASS faculty members Chris Elson (French) on piano and Peter Butler (Sociology and Social Anthropology) on guitar. They've played venues and events such as the Atlantic Jazz Festival, Le Bistro by Liz, and the Congress of the Humanities and Social Sciences. They've included jazz standards in their performance repertoire and have also been the pit band for musicals presented by the Nova Scotia Drama League and professional companies. Over the years they've been known by many names, but "Just Friends" is the one they've most often gone by.

4. We offer a wide array of language options

In addition to a full range of undergraduate and graduate programs in English and French, FASS offers degree programs in German, Russian and Spanish. Minors in Arabic, Italian and Chinese (Mandarin) are also available. Occasionally, courses in Portuguese and Catalan are taught and a course in Sanskrit, one of the official languages of India, will be offered at Dalhousie next year.  Additionally, Dalhousie teaches the Classical Greek and Latin (and has taught both ancient and modern Hebrew), the sources of many modern languages. You can learn more about our language offerings here: dal.ca/languages.

Learning a second language (or more) helps to increase a person's competitive edge in the job market, and opens avenues to other cultures, fields of scholarship and experiences. Language minors and courses are open not only to FASS students, but to those in Management, Computer Science and more, allowing more students the opportunity to diversify their degree.

Students at Dal can also enhance their language learning and intercultural communication skills by enrolling in the Intercultural Communication Certificate program.

5. Our student societies support local and international charities

Each year, the Dalhousie Arts and Social Sciences Society (DASSS) hosts the annual Fall Ball charity dinner and auction, but this year it was a little different. In past years, only the proceeds from the auction were donated to a charity of choice. This year, the society decided that all funds raised by the event (including ticket sales) would go to help two very deserving charities.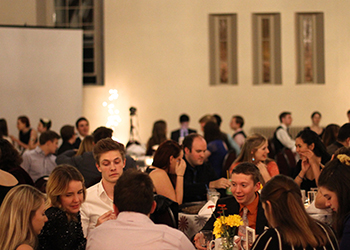 Given the gravity of the current Syrian refugee crises, DASSS opted to donate all funds raised by the auction to Islamic Relief Canada to support their efforts providing aid to Syrian refugees. Because they also acknowledged the importance of giving back locally, all money from ticket sales was donated to Halifax homeless shelter, Out of the Cold. The event was incredibly successful; tickets sold out, 140 people attended and $2,000 was raised for Out of the Cold and $3,450 for Islamic Relief Canada.

DASSS was thrilled to see students getting involved in giving back and providing help to those in need, both at home and abroad. "We cannot thank them enough for their enthusiasm," says DASSS VP Communications Eilish Hart, "and we hope they continue to support initiatives like Fall Ball in the future!" (Photo: Marcel Tarnogorski)

To learn more about the Faculty of Arts and Social Sciences, visit its website.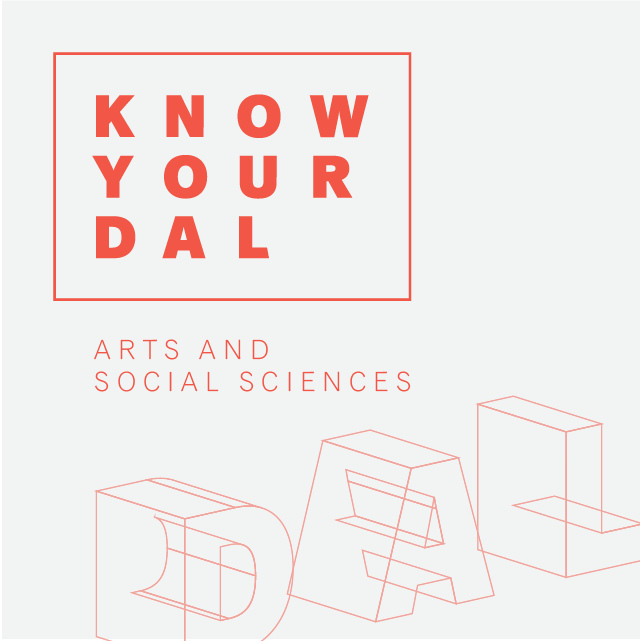 This article is part of "Know Your Dal," a 13-week series highlighting Dal's academic community. For more, including more content from the Faculty of Arts and Social Sciences, visit dal.ca/knowyourdal.